Best Wedding DJ in NYC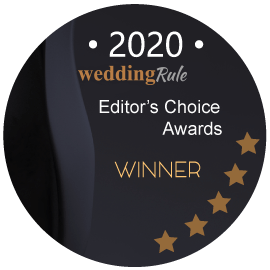 We are very honoured to Win this coveted award again this year because WeddingRule.com is a highly reputable resource for Brides, Grooms, Planners, DJ's and anyone involved in the wedding industry. The following which we took from their website explains why:
WeddingRule.com is an independent weddings editorial based in West Palm Beach, Florida. Unlike other wedding websites in the US, we do not accept advertisement money to list businesses on our website.
Read their whole mission statement. It is well worth it particularly if you are in the market in hiring a vendor (like a DJ for instance). WeddingRule has done most of the work for you by vetting each vendor not by how much they can spend on advertising. (like every other wedding site does like the Knot or WeddingWire) but by hours and hours of research by their very dedicated staff. Thank you to WeddingRule. We are honoured. The wedding industry is fortunate to have weddingRule.com provide their valuable services so couples who are looking for the best talent, that suits their taste, will get it. The way it is now is with Wedding websites is most sites are overloaded with vendors who spend a ton of money to come up highest in the search results. WeddingRule shows that you can be a top event dj without having to spend any money to get your name out there. It happens naturally and organically and truthfully. WeddingRule will steer you the dj's who established and gig tested.