Lighting NYC
Expressway Music offers three types of lighting for your party or event.
Wireless Decor uplighting which is ideal if your venue/space is sparsely decorated. Our Decor lighting will color wash the walls in pleasing colors (thousands to choose from)
Our Decor lighting looks like this: (this was at Studio 450 in NYC which is huge event loft space

Our decor lighting comes in pretty much any color and can be changed by a click of the remote control.
2. Our Package two lighting consists of 5 lights on a "T Truss" that is ideal for events that call for lighting up the dance floor for up to 250 guests. Here is a demo of one of our "T Trusses"

3. High end intelligent lighting with Gobos each on it's own separate Truss. Perfect for crowds of 250 or more in elegant venues. (comes with lighting tech):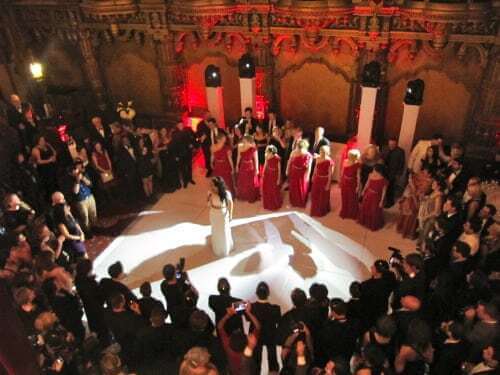 Expressway Music Package 3 lighting