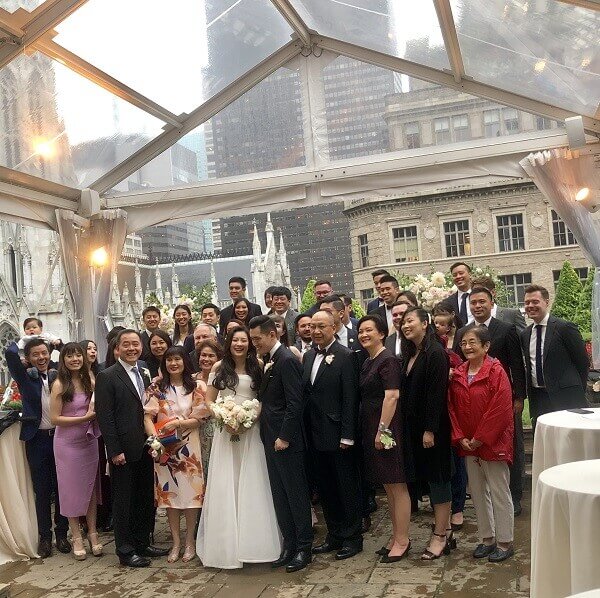 620 Loft & Garden Wedding
Molly and Paul held a destination wedding here in NYC (Coming from Australia) at the exquisite and exclusive venue 620 Loft & Garden at the top of Rockefeller Center. In a city of unique venues 620 stands out among them and is headed by Event Manager Lauren who couldn't be more helpful or attentive to both Clients and vendors. We are so grateful that Molly and Paul chose our DJ Dave to provide the music for the entire wedding (From Ceremony thru to reception). It was a rainy evening but the weather couldn't stop them from "tying the knot" as they provided guests with large sturdy umbrellas while they were married under New York City skies.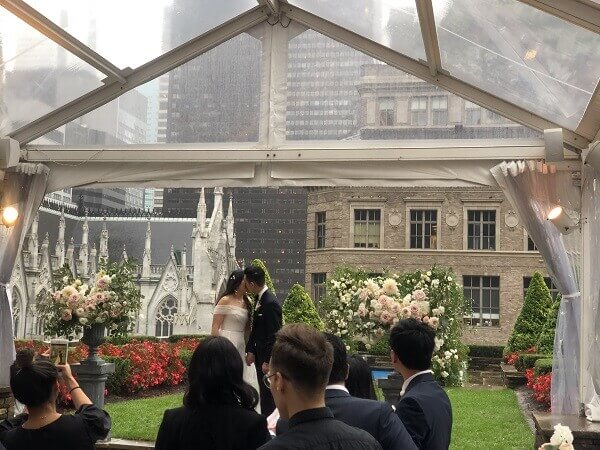 We provided sound in three separate and distinct areas of the venue. 1 Under the tent used for the Pre-ceremony music, ceremony music and cocktail hour (we also provided the officiant a microphone)2. the second bose speaker was set up in the veranda across from the elevator bay where tables were set up by the caterer Creative Edge Parties also for cocktail hour. The 3rd speaker was set up in the large main room (for when you take a right out of the elevators where dinner and toast were held (we provided a microphone also for toasts).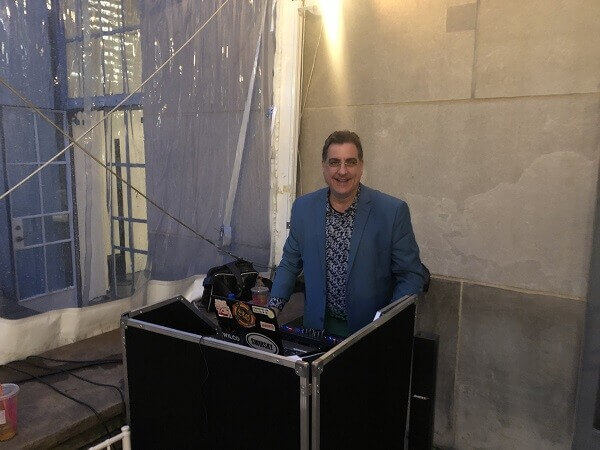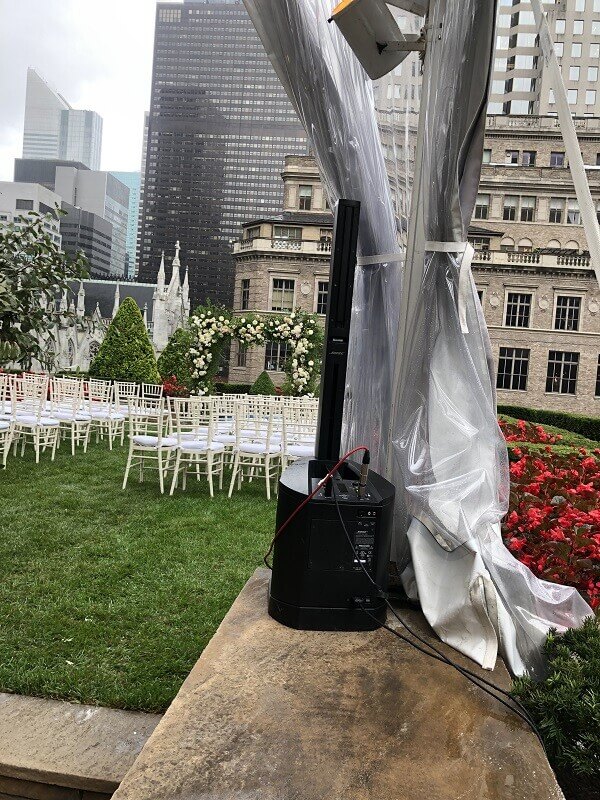 The guests, most of whom came from Australia were both fun and friendly. The Best Man Dr. Andy Lam aka "Chops" led a sing a long of Backstreet Boys after dinner that had everyone singing along to. It was so much fun.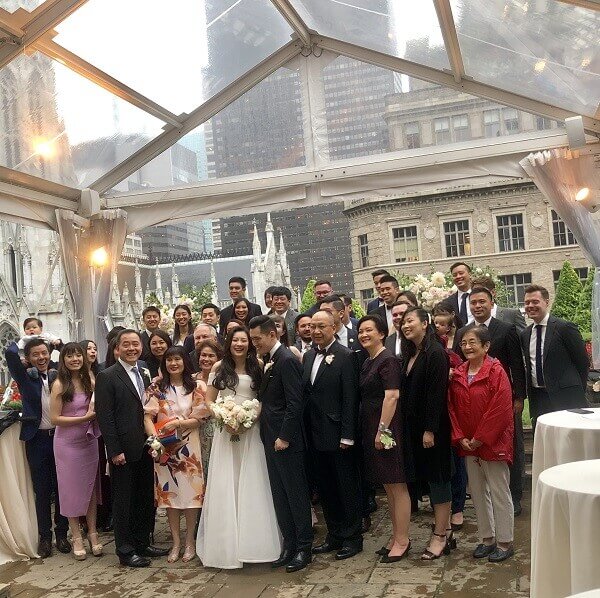 Dinner was held inside along with warm toasts and even words from the Bride and Groom!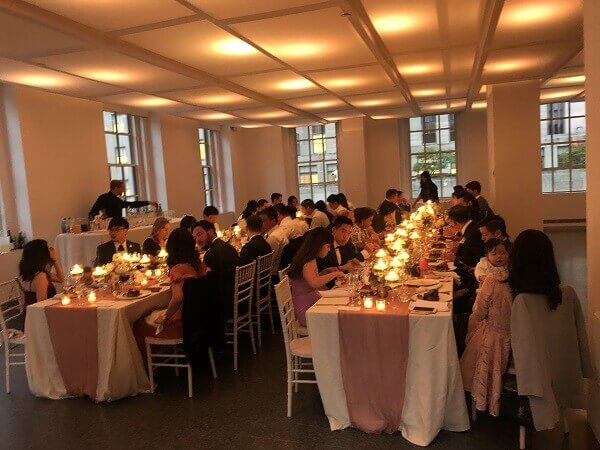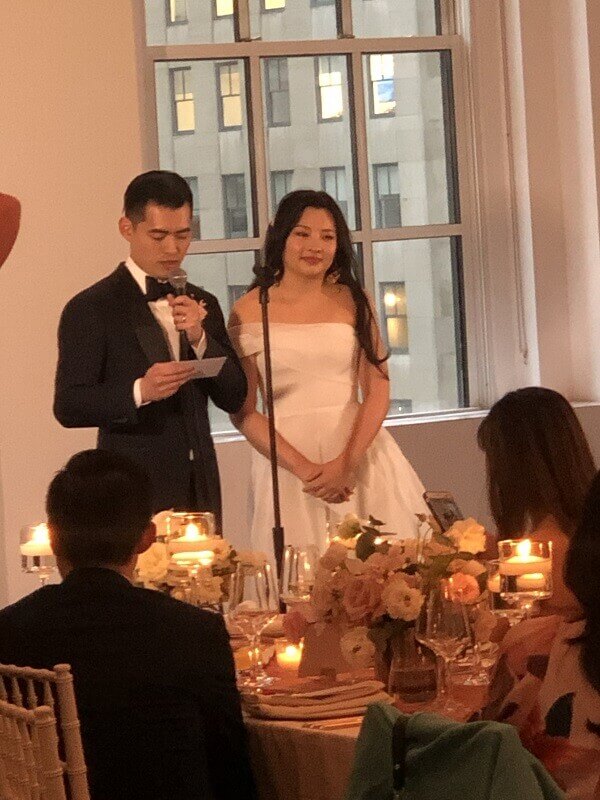 thank you again to Lauren the event manager at 620 and to Linda Na the day of the day of coordinator. Jordan from Creative Edge was the Caterer.
Look at some of these views from 620 Loft and Garden!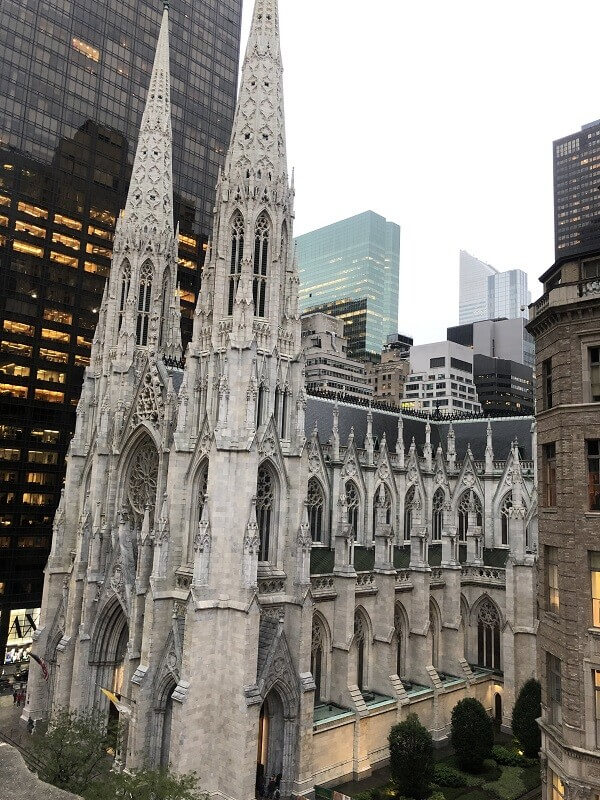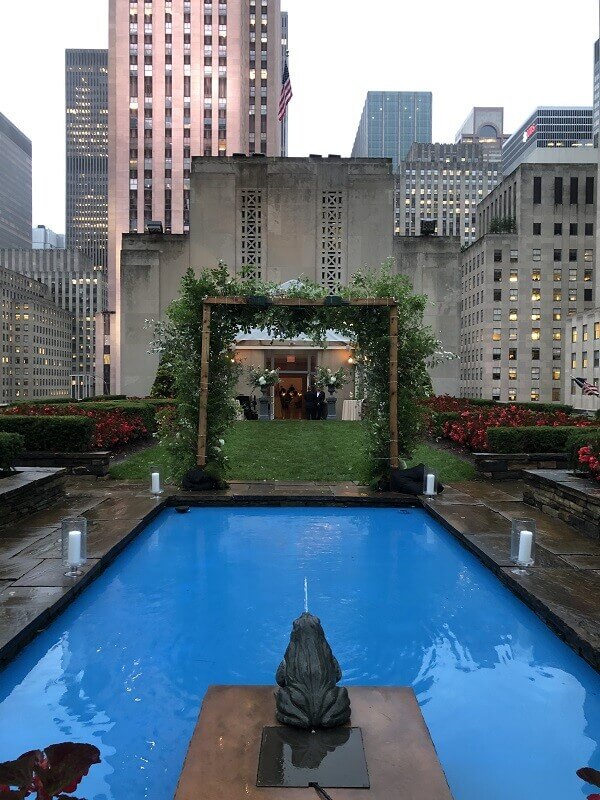 Hi David,

We are still catching up on emails and hadn't had a chance to write to you yet. Thank you so much for being a part of our wedding – the songs were completely on point (even one of my friends commented that this was a total Molly playlist!).

Thanks also for indulging some of our more rowdy guests at the end of the night!!

All the best,

Molly & Paul
L: Melbourne, Australia
[wpgmza id="38″]