A NYC Wedding
Weddings are special anywhere you have them but there is something about a NYC wedding on Park Avenue that makes in especially unique. Jennifer and Rich had a magical wedding at The Harold Pratt House on Park Avenue. The weather was perfect and all the 5 star vendors they hired were outstanding. Below is a video of one of our most requested Pianists (Marc) playing "How High the Moon" during Cocktail hour upstairs on a Baby Grand Piano!
The Bride loves "The Entertainer" by Scott Joplin. Here is a snippet of Marc Playing it (below)
Here is a great shot of Bride & Groom right before they enter the Ballroom for Dinner and Toasts.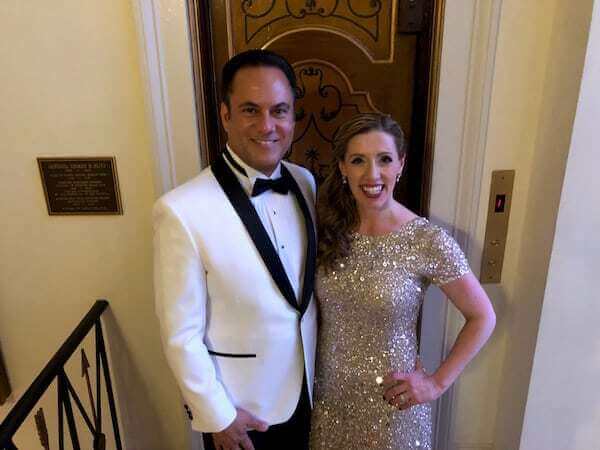 I was the Dj for the Dancing portion of the wedding downstairs. I played a mixed, eclectic, melodic mix where the diverse guest list felt represented by the music!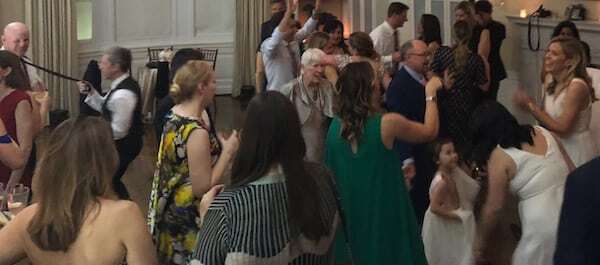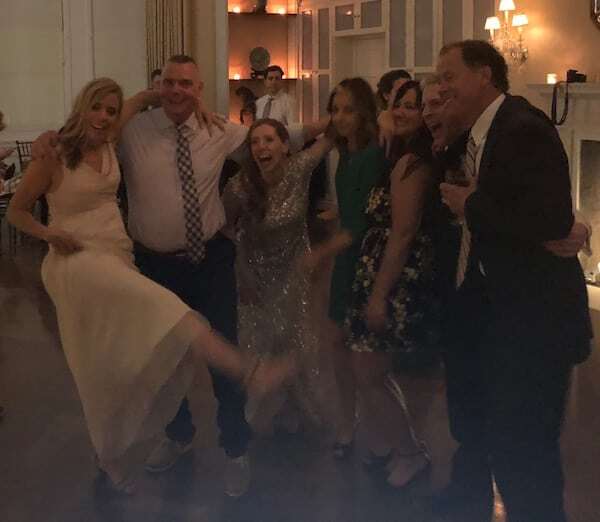 I have DJ'd dozens of events at the Harold Pratt House and am often recommended by them Here is a photo of my set up that night.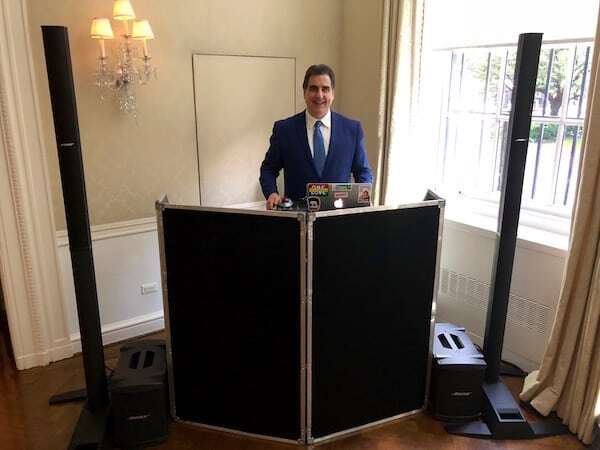 The Harold Pratt House is an ideal place to hold your wedding or event. The staff is beyond professional and are extremely friendly and detail oriented. The caterer for this wedding was the incomparable Feast and Fetes.
From: Richard & Jennifer
Date: Tuesday, May 29, 2018 at 1:42 PM
To: David Swirsky
Subject: Re: Music
Hi Dave! 

  We have been talking non stop about the wedding and so much of that was you and the wonderful music. Everyone keeps saying how good it was and how much fun it was to dance!  I loved every minute of the wedding. Ps-we practiced that dance for months and honestly never did it better (than that night). Saved the best for last I guess right?  We will definitely do a review when we are back from honeymoon. Happy too. Thanks again Dave!!
YELP REVIEW
Please look no further than Expressway music for all of your wedding music needs. We are recent newlyweds and found Expressway through a recommendation from our wedding planner (our wedding was at the Harold Pratt House in Manhattan). We met with Dave and immediately knew we were in good hands. He listened to our music tastes, got a sense of our guest list and talked about the vibe we wanted for the reception. We also hired (through Expressway) Marc, a pianist, to play for our cocktail hour. Marc set the tone with upbeat, fun, and inviting tunes. Our guests felt welcome and ready to have a good time! Dave was our DJ and played song after song of crowd pleasing, everyone out on the dance floor…total hits. My husband and I never stopped dancing the whole night. Dave is extremely professional personable. He knows music and he knows people.  He just gets it. We couldn't be happier with our experience with Expressway Music!!
Related Links