Affinity Yacht Wedding
This Affinity Yacht Wedding featured Milena and Michael who were married Saturday in Chelsea NYC and thankfully got the most beautiful day of the year to sail and to celebrate! The Statue of Liberty was lit up just for them!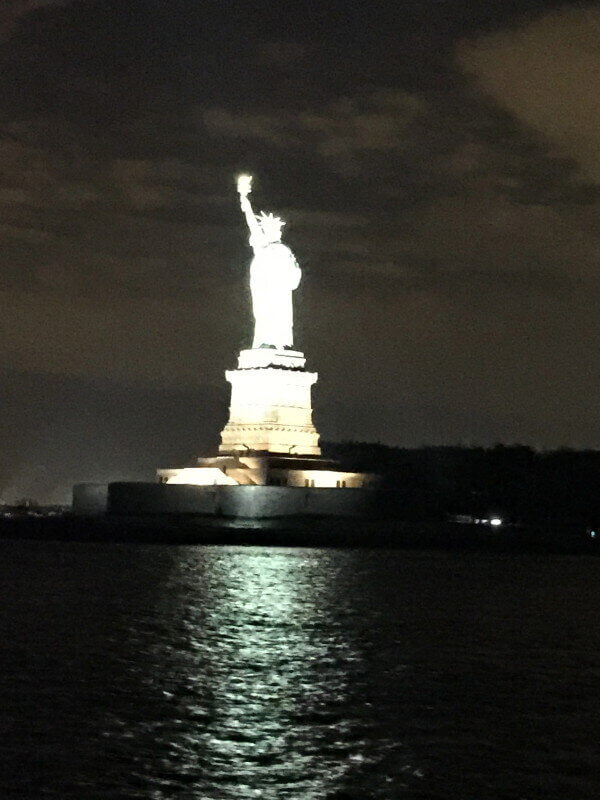 Wedding Ceremony, Dinner, Dancing
The wedding ceremony was done on the main deck while the Affinity was still docked. It was a beautiful ceremony with an outstanding live vocalist. DJ Dave Swirsky provided the music for the Pre-ceremony(as guests arrived), processionals and recessional.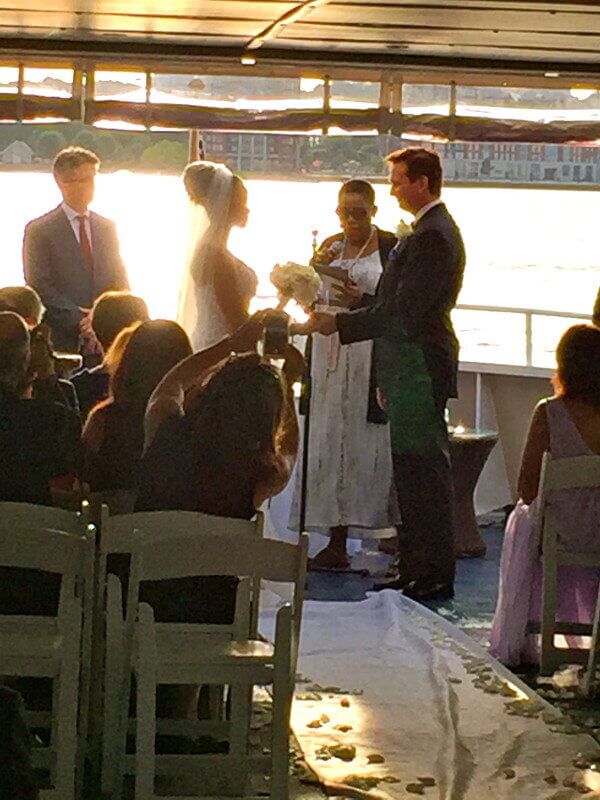 After the abbreviated Cocktail hour the Main Course Dinner was held on the lower level of the Yacht where you could overhear guests commenting on how delicious the was. The Toasts were also held downstairs, during dinner, and was MC'd by DJ Dave's assistant Joe.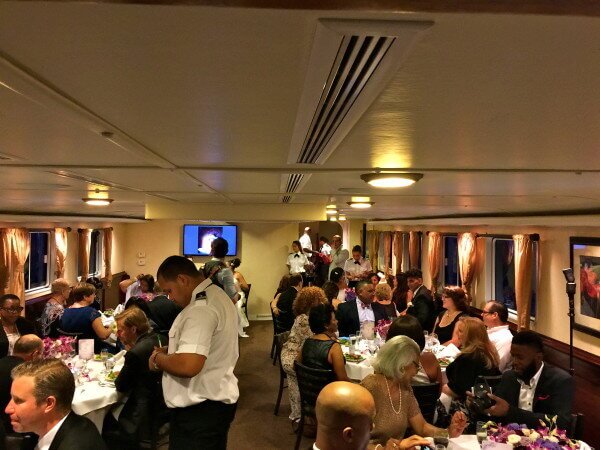 Most of the wedding consisted of a lot of Dancing which was held on the Main level with Expressway Music Owner-DJ Dave Swirsky. DJ Dave and his assistant Joe arrived a few hours before guests to set up. Our DJs like to have plenty of time to set up and do sound checks before anyone arrives and are generally known as the most prepared DJs in the industry. Arriving extra early to a gig ensures us of peace of mind that you can't really put a price on. If there are any equipment issues, by arriving extra early, we heave enough tine to remedy the situation which gives us piece of mind and let's us concentrate solely on the music flow and mix.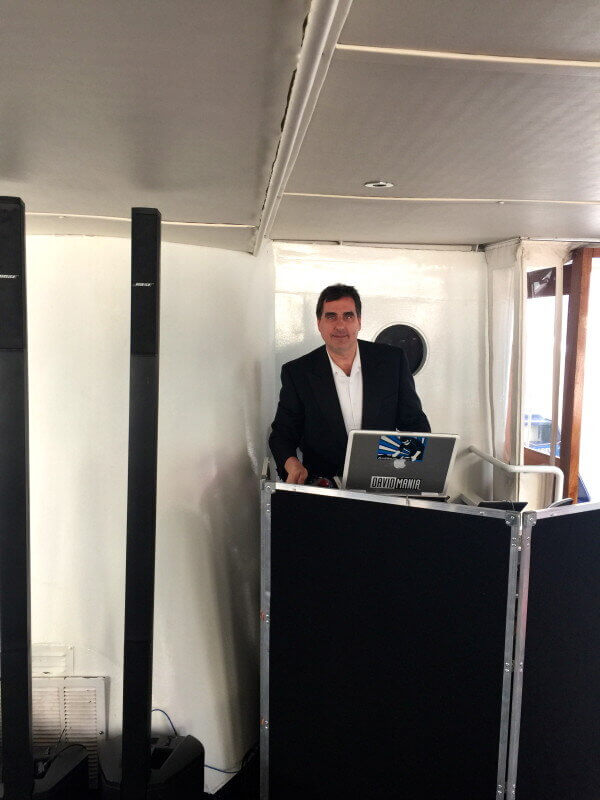 DJ Dave filled the dance floor with salsa, merengue, bachata, pop, rock, reggae, and more…..Expressway Music also provided the wireless decor uplighting! We started out with Amber and then changed it to more purple at the brides request later on in the night.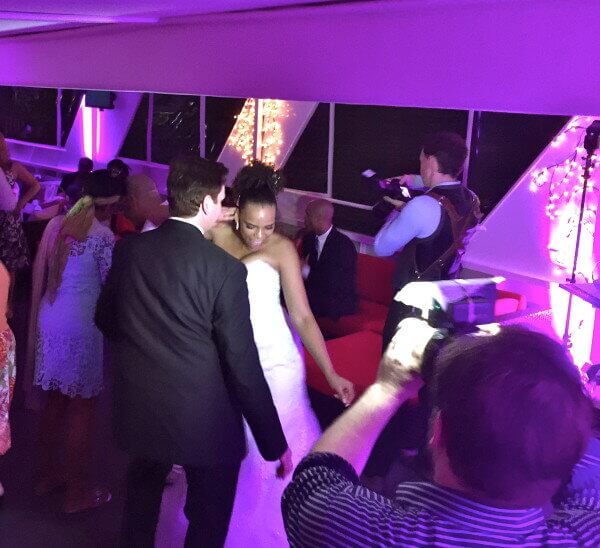 Thank you to the wonderful staff at the Affinity. Thank you also to the wonderful photographer Tatiana Breslow. We wish Michael and Milena all the happiness in the world!
Letter from Bride & Groom
Subject: Milena & MichaelWedding
Date: 2018-08-31 16:12
From: Milena
To: "<[email protected]>"

Dear David,

Thank you for all of your assistance. You, Charissa and your assistant were simply amazing. Thank you for your exemplary job on our wedding day. You were both kind, thoughtful and completely professional. Michael and I felt blessed to have you as our DJ and thank you again for all your hard work!

Love,
Michael & Milena

Sent from my iPad

** We dj often on Yachts and all types of ships around NYC/Manhattan. Please feel free to contact Expressway Music DJ-Owner Dave Swirsky to discuss your upcoming event!!! 212-953-9367 / [email protected]