Blooming Hill Farm Wedding
Dan and Heather had a truly fun wedding Saturday Night at their Blooming Hill Farm Wedding. It rained so much during the ceremony and cocktail hour that by the time guests were ready to come into the tent for the reception the entire grounds were drenched!  I had to have  a large piece of wood to stand on because everything was just too wet.  Here are a few photos from that night.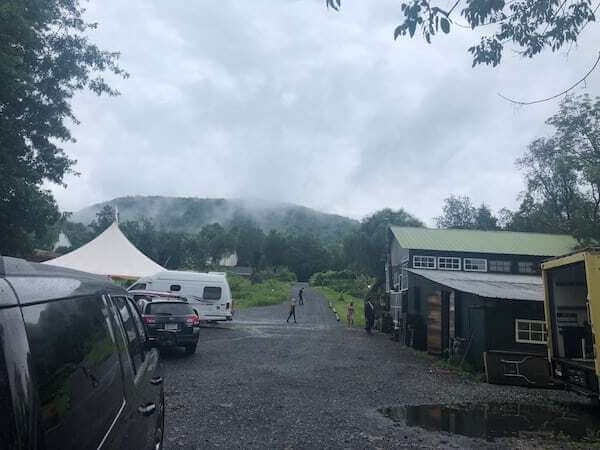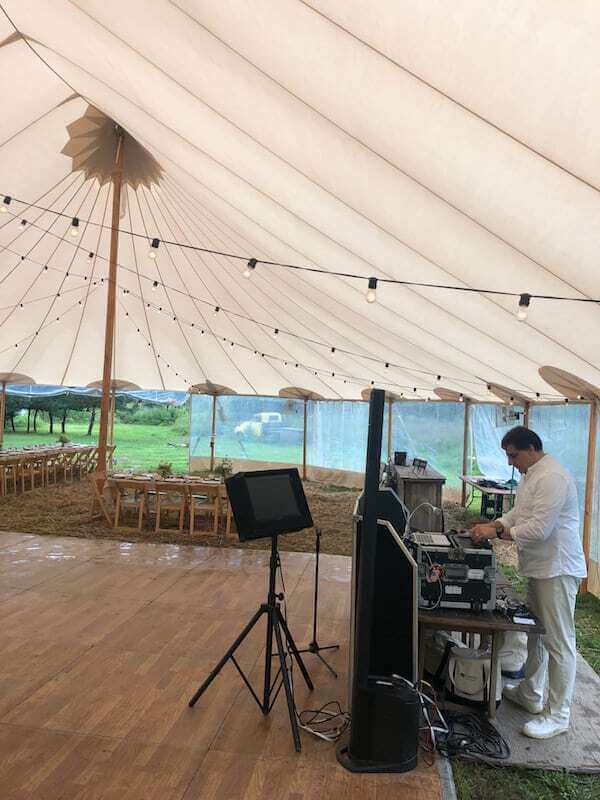 I provided DJ and Karaoke for this wedding and there was no shortage or break in dancing and singing!! I love the following video particularly. The Bride is singing "Love Story" by Taylor Swift as her bridesmaids sing along. During the last Chorus Dan, the groom, joins in. It was a special moment!
While there was a lot of dancing on it's own, guests even danced when Karaoke was being performed. Watch Uncle Ed's rendition of "Shake Shake Senora" by Harry Belafonte.
We got this email the day after the wedding from Heather and Dan.
On 8/20/18, 3:33 PM, "Heather wrote:
Hi Dave!

Dan and I wanted to reach out and thank you and your assistant Cole for doing an amazing job on our wedding! We had such a great time and it truly was one of the best days of my life and believe that has so much to do with the people we had working with us. You love what you do, and that comes through in your enthusiasm and attitude during the event! Please let us know where we can write a review for you! 

Love,
Heather & Daniel
Sent from my iPhone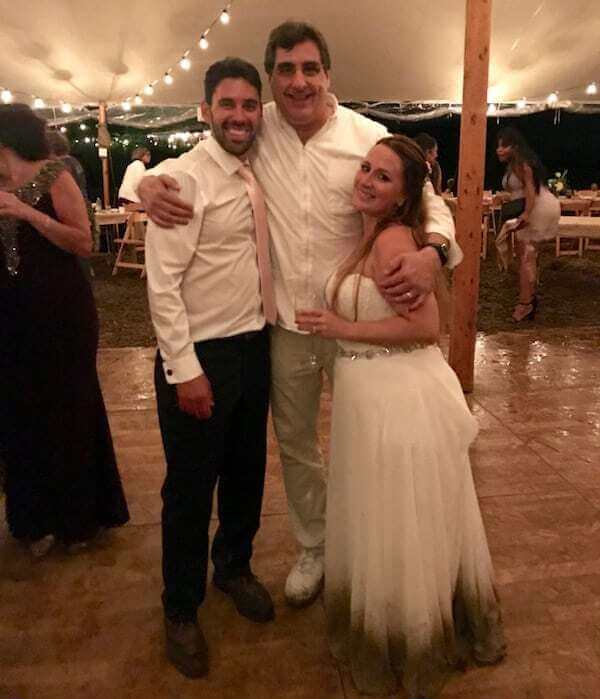 YELP REVIEW
There are not enough nice words I could say about Dave and his team! They are absolutely AMAZING!!! I had a very specific vision for a karaoke wedding, and was unable to find any DJ who could really understand what I wanted. After having one conversation with Dave I knew I had found my DJ! He really understood exactly what I wanted, and he delivered perfectly!  So many people came up to me afterwards commenting on how well our DJ flowed seamlessly between karaoke and dancing and did not miss a beat!! Dave is a great guy, and truly loves what he does, and exudes this when he works your wedding! His passion and enthusiasm are contagious and he got every person dancing (even on our muddy dance floor!) the entire night! I am so thankful I found him to work our wedding and would recommend him to anybody who has an event coming up!
Both Bridal Parties LOVED the Karaoke. First, here are the girls singing the Spice Girls!
Here are the guys singing "Stand By Me"