Bryant Park Grill Wedding
The Bryant Park Grill NYC hosted Danielle and Kevin's wedding Saturday Night on a very hot night in New York City!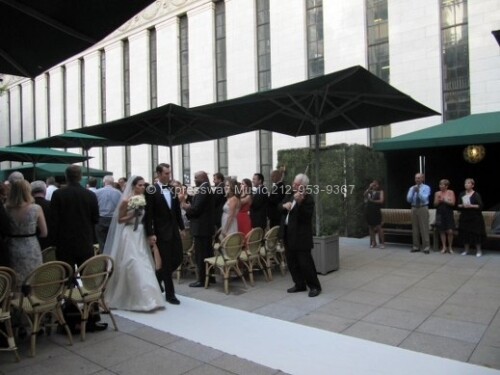 Expressway Music violinist Yan played for the pre-ceremony, processional and recessional for the ceremony held on the roof top of the Bryant park Grill.
DJ Dave Swirsky took over the music for the reception (DJ Dave provided a bose speaker and ipod for the cocktail hour also on roof)and played music that reflected the very diverse guest list. There were guests from France, England, Los Angeles, Texas, New York and various other places. Here is DJ Dave right before the guests entered the room.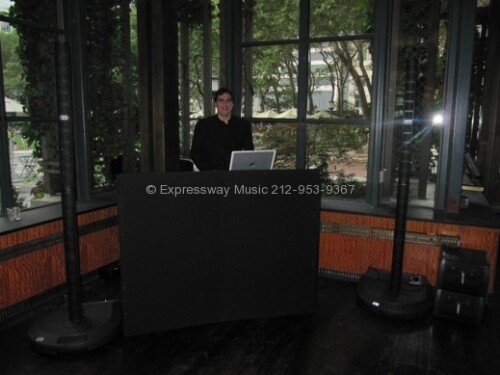 The Bride and Groom's first dance was "So High" by John Legend. Guests loved it and joined in half way through. After that the dance party started and did not end until guests sat for the main course!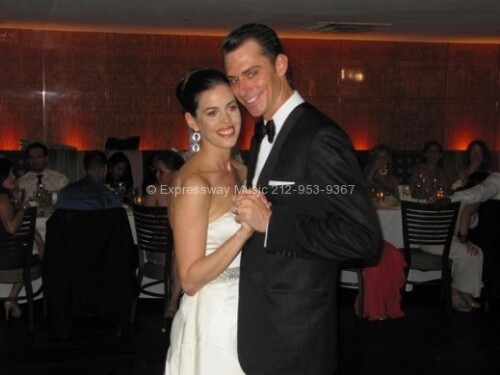 Guests were up dancing  to DJ Dave all night despite the intense heat! (no, Dave did not play "Heatwave":)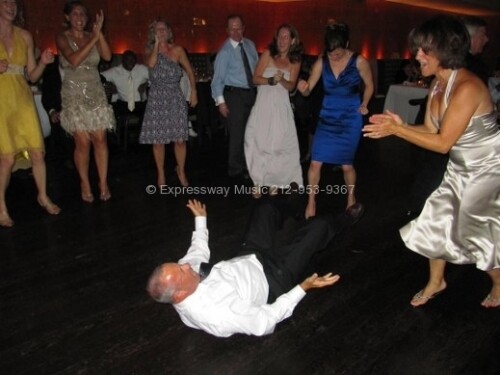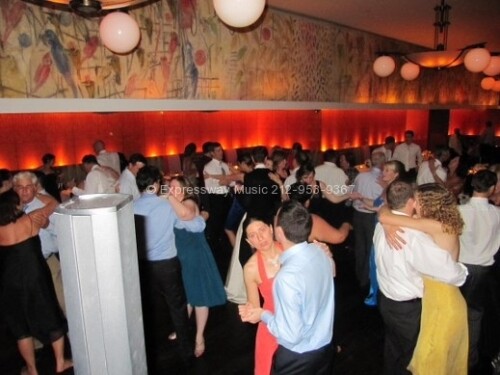 Thank you to Tom from the Bryant Park Grill for running a great event and thank you to the Bride and Groom who were very gracious, classy hosts!!!
From: Danielle
Sent: Sunday, July 24, 2014 2:38 PM
To: David Swirsky
Subject: THANK YOU!

David –
All I can say is that you were absolute perfection last night. I know it was about a million degrees but you kept everything moving and had people on the dance floor, which was no easy feat with the heat. I loved working with you, and Kevin and I could not be more pleased with the great music.

Thank you so much!!!

Best,

Danielle and Kevin