Chinese American Wedding at the Foundry
Expressway Music dj Dave Swirsky provided music for the pre ceremony, ceremony, cocktail hour and reception. Here is a photo of the wedding ceremony just before the "I do's"…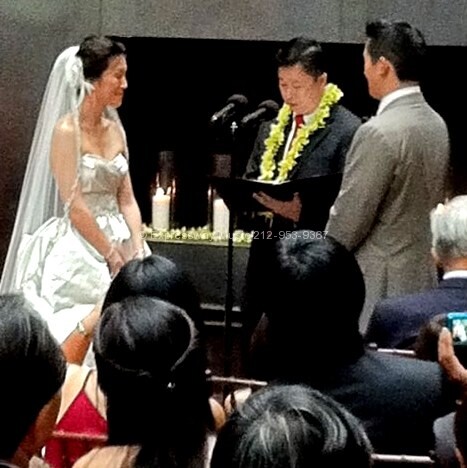 In addition to the Marriage ceremony there was a beautiful Chinese Tea Ceremony where newlyweds are "officially" introduced to each other's family and tea is served as a way for newlyweds to show respect and appreciation to their parents and elders. DJ Dave explained the meaning and significance of the Tea Ceremony to guests.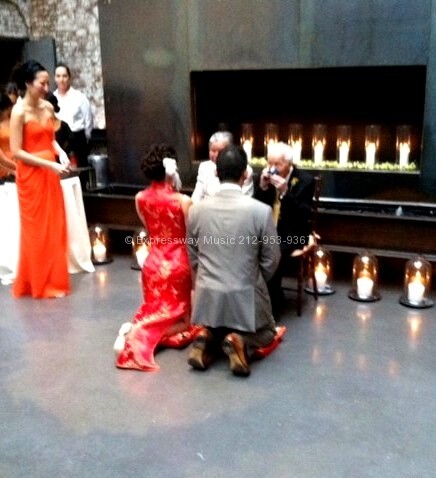 There was a montage played throughout the wedding on the large Screen. Here is a photo of the best man giving his toast during dinner in the main space.
Wedding Reception
After dinner guests returned to the Greenhouse space for Introductions, first dance, parent dances , the anniversary dance and cake cutting. Here is a photo of the bride and groom's first dance which they practiced with a dance instructor prior to the wedding. The first dance song was "The way I am" by Ingrid Michaelson.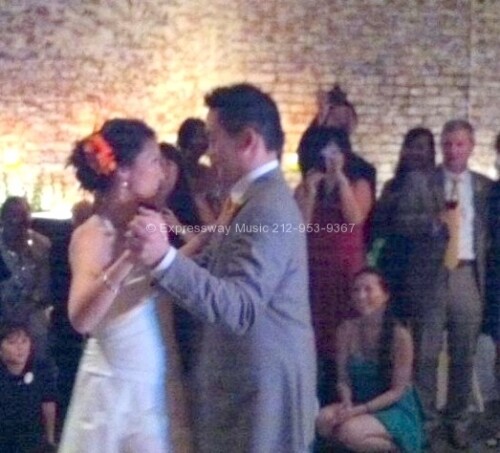 Usually DJ Dave would set up in the Foundry's main space but because of the pending hurricane some logistical changes needed to be made and he set up in the New Greenhouse space..it worked out perfectly. Here is DJ Dave at some point during the party.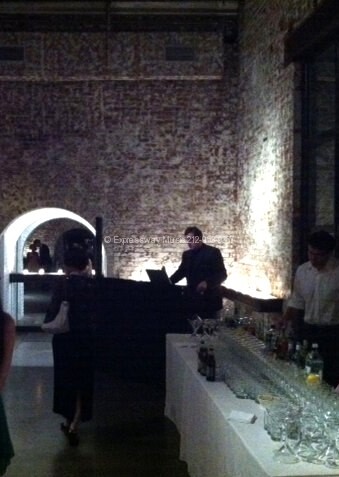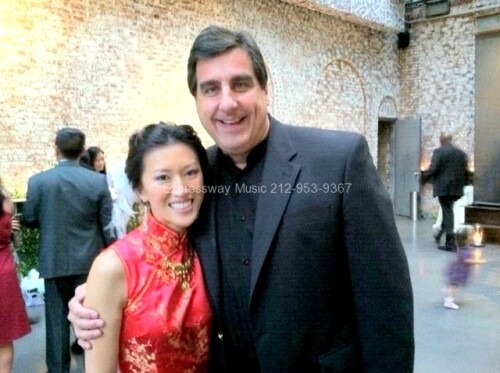 Many, many thanks to bride and groom Christina and Steven, Yen and Gary from Real Food Catering and Alison and her staff from the Foundry. We wish Christina and Steven a great honeymoon in Costa Rica!!!
From: Christina
Sent: Tuesday, September 06, 2018 7:57 PM
To: David Swirsky
Subject: thank you!
Hi David,

Thanks so much for the kind words, but it's really us who should be thanking you for making our wedding day such a memorable and amazing experience that ran so smoothly despite the weather! On top of everything, we threw so many last minute changes at you with the new set-up and our guitarist who canceled! You never missed a beat and turned a potentially disastrous day into one that we'll never forget with your positive attitude, dedication, and of course the awesome selection of music throughout the night. We really meant it when we said you're the best!!!! We still don't know how we got so lucky with our amazing team of vendors!

Unfortunately, we didn't make it out to Costa Rica for our honeymoon since the next available flight wasn't for another 4 days. We did have a great time hanging out with family and friends who were stranded in NYC, and then we headed to Cape Cod for a friend's wedding. Costa Rica will have to wait for another day 🙂

We wish you all the best and can't thank you enough for making our day so unforgettable!
All the best,
Christina and Steve