Crest Hollow Wedding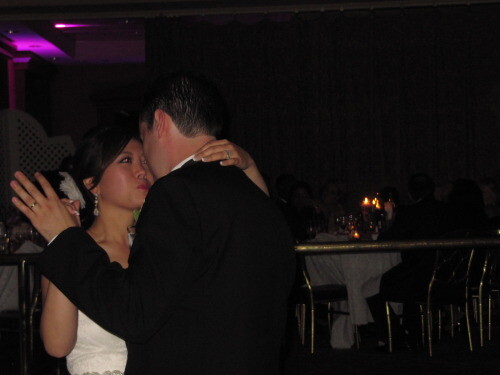 On Cinco De Mayo Margaret and Orlando were married at the elegant Crest Hollow Country Club in Long Island. Expressway Music DJ's provided the Sound for the ceremony, Projector and Screen for the Montage and the Disc Jockey for the Wedding. The wedding was a huge success. Here is a photo of the bridal party right before they were to be announced in the room by DJ Dave.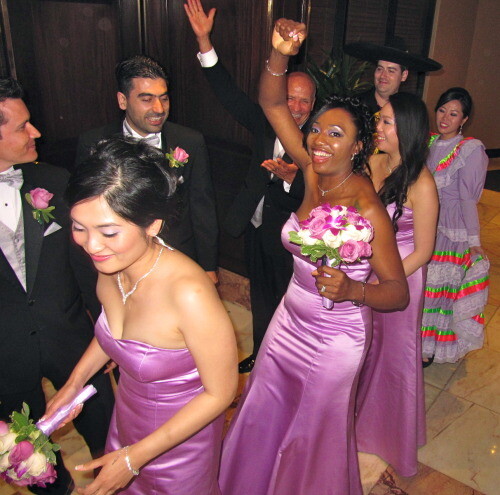 The bride and groom spent 3 months learning their 1st dance and it really paid off with many guests saying it was the best first dance they'd ever seen……and..they danced in costume!!!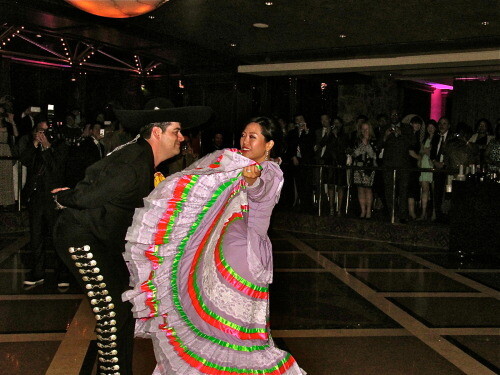 Tons of Dancing by both Famalies!! (Korean & Mexican)!!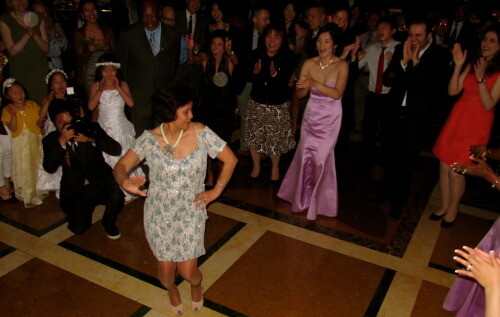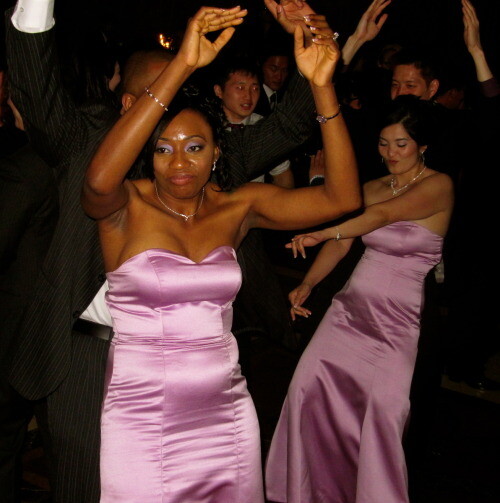 Expressway Music dj Dave Swirsky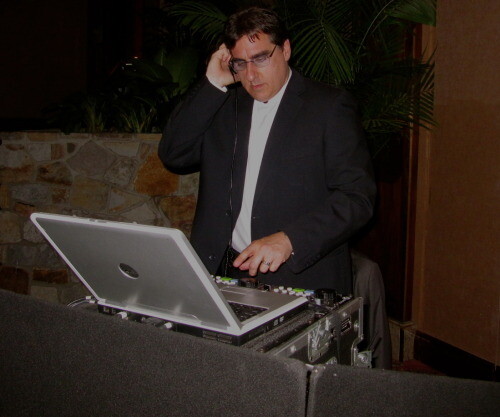 Expressway music provided full sound for the outdoor ceremony and Bose speaker and Ipod for cocktail hour as well.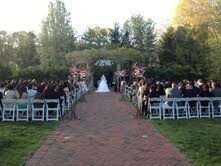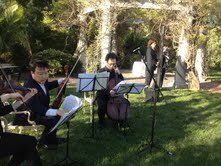 Maitre de Larry and his staff were absolutely outstanding running the wedding. Many plans were scrapped at the last second and they responded with out missing a beat. For a Sunday night wedding there was a ton of dancing with many happy guests. Thank you so much to he Bride/Groom and their families for putting together a beautiful wedding!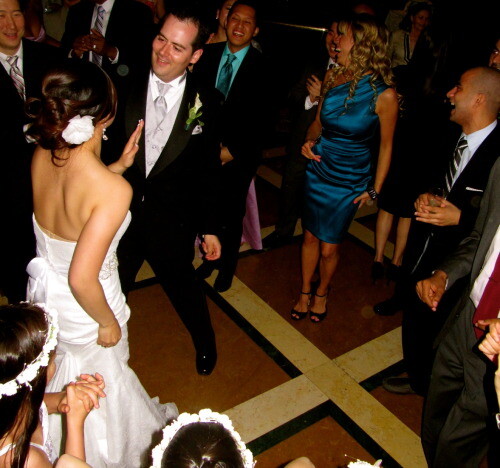 We want to thank the bride and groom for their wonderful Yelp review below!
8/25/2019
Awesome service. Everyone was kind, helpful, all prices were reasonable, all preparations were spot on!
Our DJ was David Swirsky, and let me say that my wife and I are tough critics, and David had to entertain an even tougher crowd for our wedding. My wife is Korean and I am Mexican, and the DJ had to satisfy both our families. He did a great job, he accomplished something we hadn't even heard of before: all the Korean guests got up and danced like crazy! Couldn't have been more satisfied!