Battery Gardens Wedding
We are hired to DJ many weddings at the Wonderful event space Battery Gardens. We always look forward to it because of how well it is run by Alex and Eddie. This wedding was no exception. It was a smash hit from the start with both families and friends being so supportive of the Bride and Groom and an amazing crowd that danced all night. Here is a video of our DJ Dave introducing the Bride & Groom into their first dance L-O-V-E by Nat King Cole.
Korean Tea Ceremony
Towards the beginning of the reception there was a traditional, elegant Korean Tea Ceremony. Jessica, the emcee for the tea ceremony, did a wonderful job explaining the meaning of everything and keeping guests involved and interested.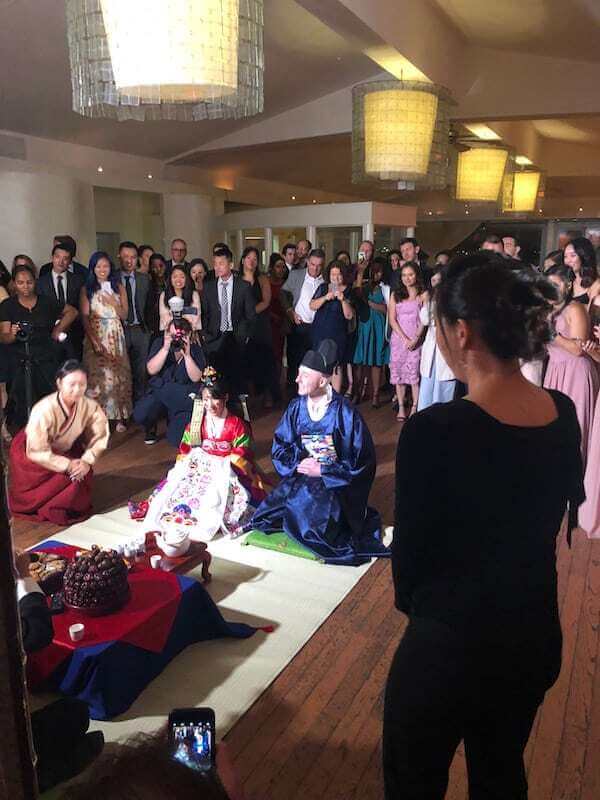 Toasts and Dancing
Because of the shape of the upstairs at Battery Gardens we AlWAYS bring an additional speaker with a microphone close to where guests are sitting. This way no one giving a speech has to strain and speak extra loudly and guests can hear everything being said clearly.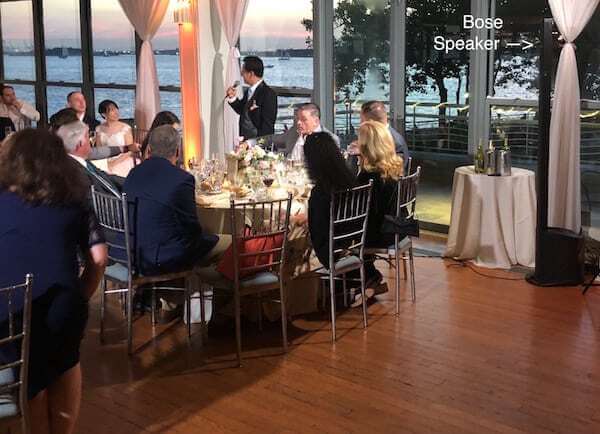 Guests were all about having fun. Guests were mostly in their 20's and 30's however there were guests whom were older and they dance a lot also because DJ Dave kept the music choices diverse and fun!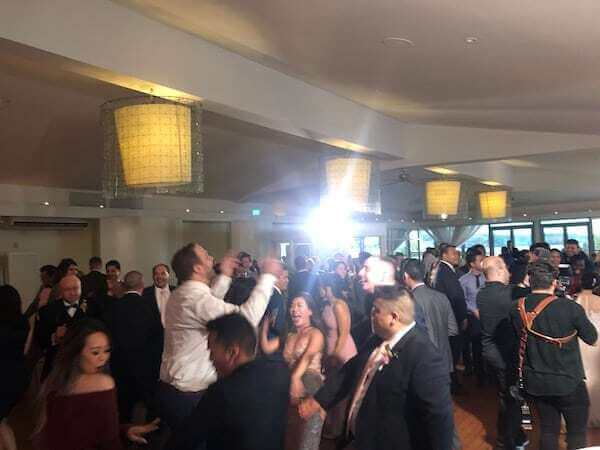 (Wedding Wire Review)5.0 
Sunny,  9/15/18,