Larchmont Yacht Club Wedding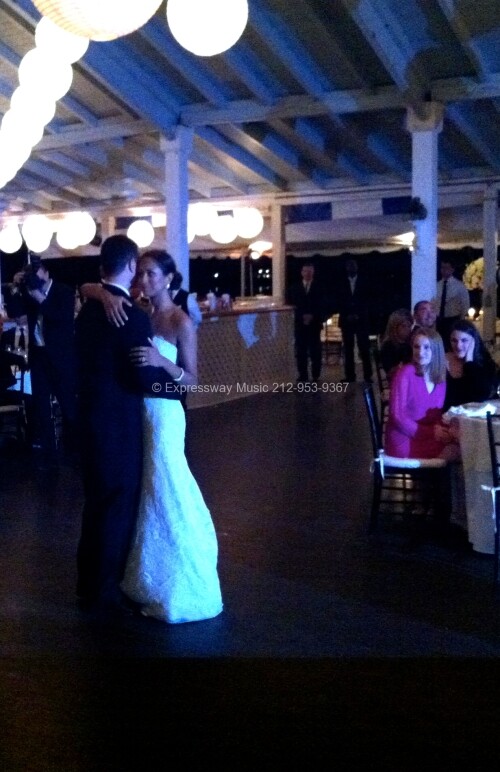 Sarah and Tim had their wedding at the Larchmont Yacht Club this past Saturday evening and it was nothing short of outstanding. In fact, their wedding announcement was in the bridal section of the New York Times the next day(Sunday)
Below is a photo of the many guests during cocktail hour which was held under a large, beautiful tent overlooking the water. The Larchmont Yacht Club is known for many things but to me us it's for their elegance and service. Their staff is always friendly and helpful and the food is always Michelin like! We are always grateful (and always look forward) to DJ'ing here because we know that everything will be run seamlessly that allows us to be able to concentrate on what we do best which is to read the crowd and play AMAZING music! (we also emcee important announcements and introductions)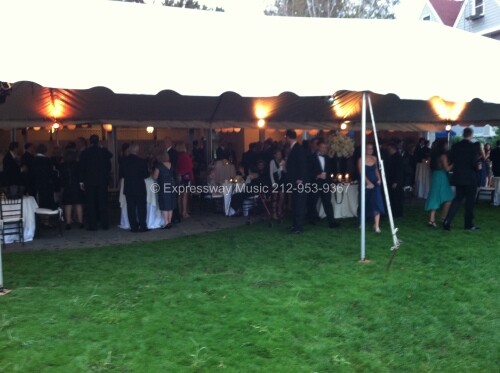 After the very unique "Presentation of the Colors", guests came into the reception area and were greeted with music by Expressway Music Owner/ DJ Dave Swirsky. Guests, young and old, were dancing carefree under the stars all reception long and was truly a "dream crowd" for a DJ.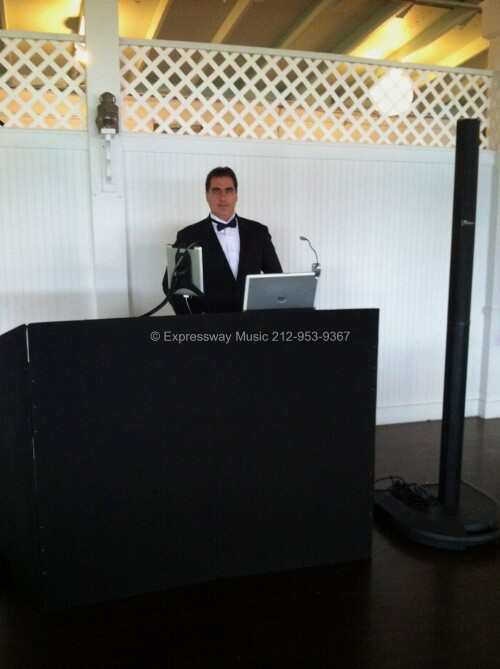 There were so many highlights of the wedding including a heartfelt, funny and engaging toast by the grooms brother(best man), a stunning montage that was produced by the Maid of honor and of course tons of dancing!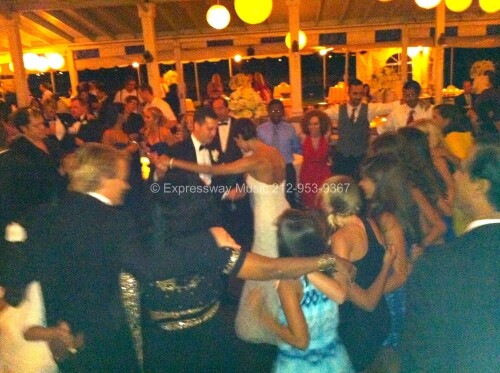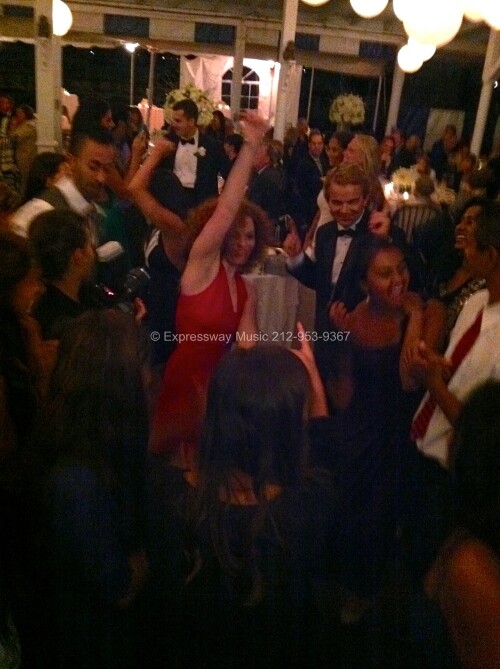 We would like thank the Larchmont Yacht club for their hospitality and running and amazing wedding and also want to wish Tim and Sarah the best of everything and a big thank you to having us provide the Music for your wedding!!!!!