Leonard's of Great Neck Wedding
This Leonard's of Great Neck Wedding Leonard's was both memorable and fun! Kristen and Jennifer from Lovely Events produced this incredible wedding where every detail from the ceremony through reception was covered expertly. DJ Dave Swirsky from Expressway Music provided the music for the entire wedding (Ceremony through reception). Expressway Music also provided Emcee Dieter our very popular open air modern Photo Booth for the Reception. For the Chinese Tea Ceremony we provided the microphone, speaker and played the music before everyone went into the Ballroom for the reception.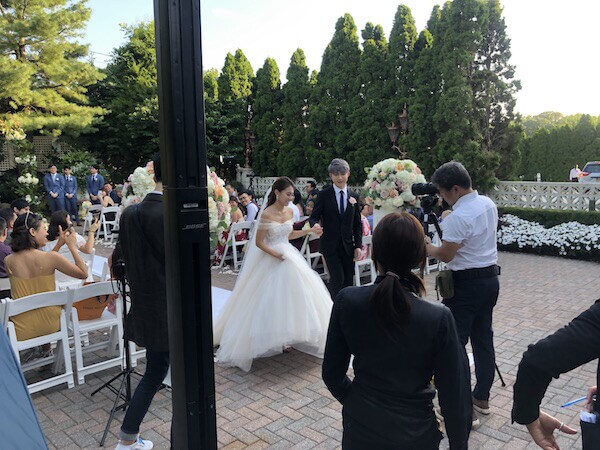 Wedding Ceremony with DJ Dave
Here is a photo of DJ Dave doing sound checks before guests arrived for the outside Wedding Ceremony: Leonard's Palazzo has a charming outdoor space to hold Wedding Ceremonies for when the weather is nice like it was for this wedding. In fact, it was so Sunny that DJ Dave needed to bring out his custom made umbrella to block the sun so he could see his screen!!!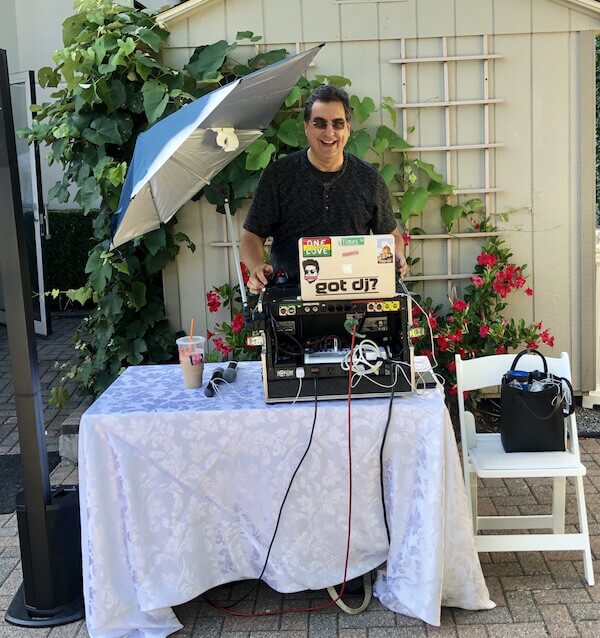 Wedding Reception with DJ and Emcee
The bride and groom were nervous that their guests wouldn't dance much (if at all) so in addition to hiring our DJ Dave they hired our Emcee/MC Dieter to inspire the crowd to dance to play various games with the guests and more. The result was non-stop dancing and huge participation in the various games we presented guests.
In addition to being a Top Emcee Dieter is also and Avid semi Professional Skier. (it helps him keep in shape to lead dances like the one's below! ) Guests at this wedding were very receptive to many line dances like Cha Cha Slide, Cupid Shuffle and many more!
Some crowds don't need a "hype man" however it worked perfectly for this group. Our emcee's and dj's read the room very well and adapt accordingly. This is why we have had many years of success Dj'ing Weddings all over the tri state area and as far North as Boston and as far south as Washington D.C.
Wedding Games
MC Dieter hosted "The Shoe Game" where the Bride and Groom get asked many questions about each other (which is very entertaining to the Guests!)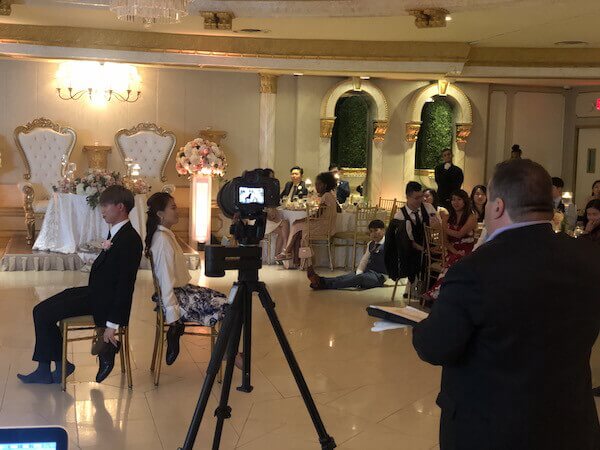 We also did an "Anniversary Dance" to Kenny Rogers "Through the Years". The couple who were "the last one's standing" won having been married 35 years so far. Sometimes we do weddings and the winning couple has been married for 65 or more years!
Our Expressway Music Photo Booth is always a huge hit! We come with the most fun props and a huge screen so we can fit in as many guests as possible and the results are so much fun.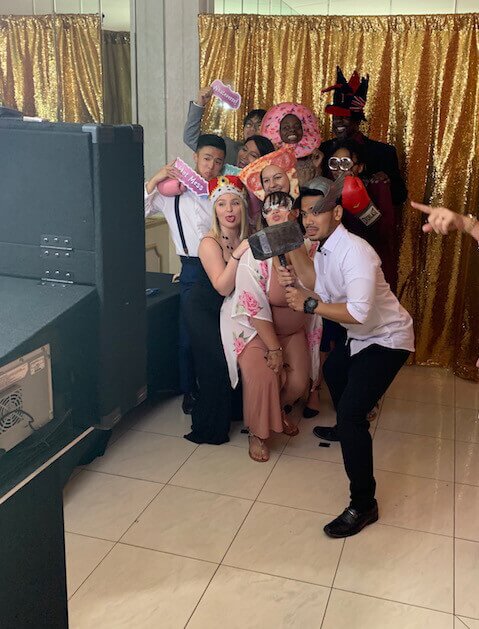 Misc Photos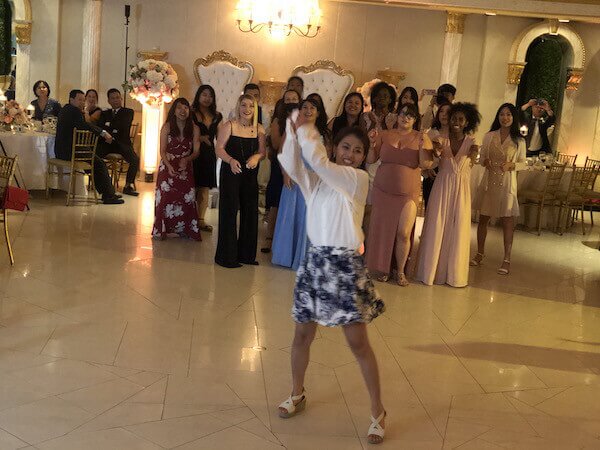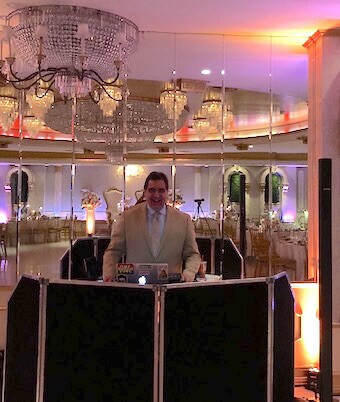 Last Song of Wedding
DJ Dave chose "Crazy in Love" by Beyonce and Jay-Z and Emcee Dieter did something very special at the very end of the song. Watch….
We would like to give a big thanks to Kristen and Jennifer from Lovely Events for producing and exceptional wedding. They are very talented at what they do check them out!!!!
[wpgmza id="37″]