Madison Beach Hotel Wedding
Sarah and AJ really know how to throw a wedding!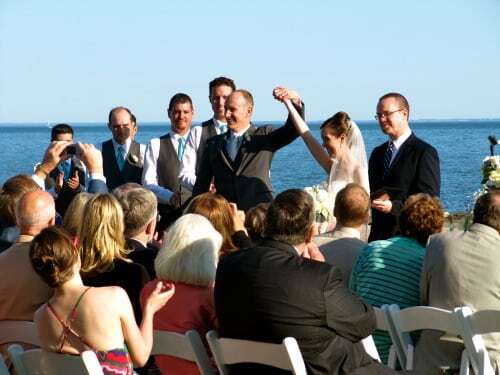 The Wedding ceremony and reception took place at the newly renovated Madison Beach Hotel located right on the beach in Madison Connecticut. DJ Dave DJ's the Ceremony and provided the speaker and microphone for their officiant. The weather was absolutely perfect on Saturday without a cloud in the sky. After the ceremony DJ Dave's assistant set up the sound for the cocktail hour on the 2nd floor of the hotel. When the reception began so did the dancing! Here is DJ Dave right before guests entered the room.
DJ Dave Swirsky and Set Up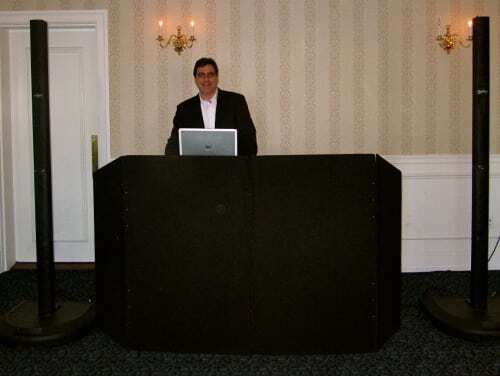 Wedding Planner and Hotel Staff
The Wedding/Event planner was Candice Coppola from A Jubilee Event coordinated the entire wedding flawlessly and is delightful to work with. Her and her staff are on top of every detail and make sure that every detail is completely covered. The Madison Beach Hotel is not only immaculate with beautiful views their staff is wonderful as well. Their Banquet Manager, Matthew Rutty, is extremely helpful in every way.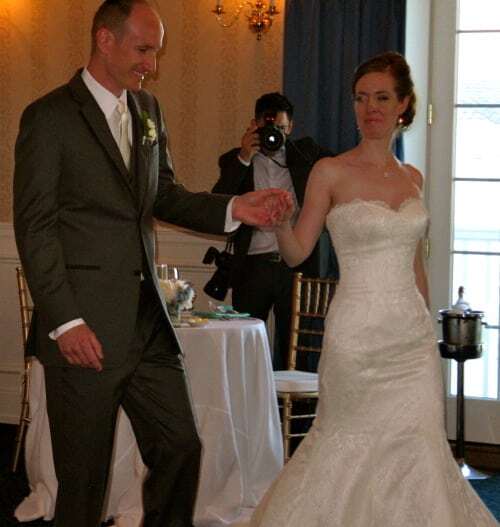 There was So MUCH dancing!!! Young and old!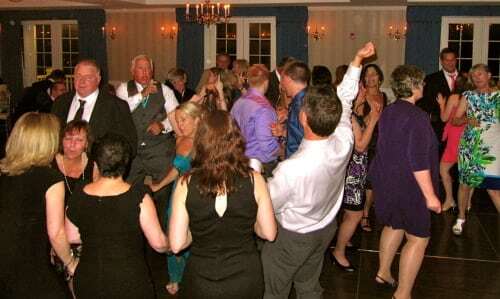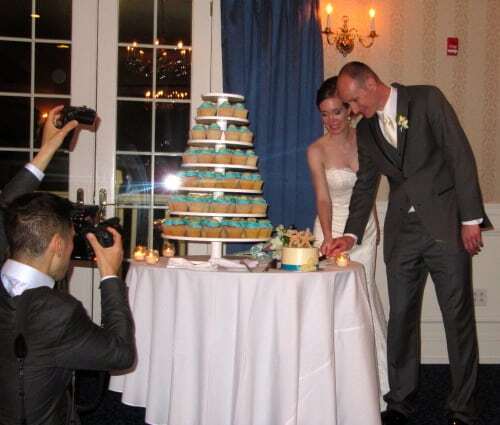 Bride thank you letter
We got this lovely note from the bride the next day!
From: Sarah
Sent: Sunday, June 08, 2018 4:34 PM
To: Admin; David Swirsky
Subject: Thank you!

Hi Charissa and David,

Just wanted to thank you for last night! It was wonderful and we received many compliments on the music. 🙂

All the best,
Sarah