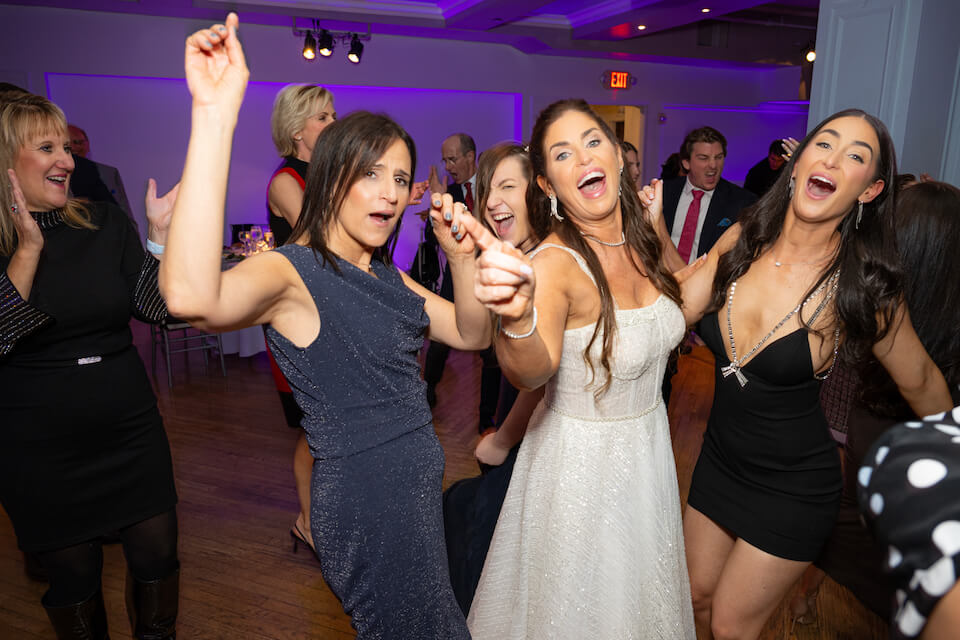 The venue
The Manhattan Penthouse is a favorite wedding (and other events) venue among Wedding Planners and Brides and Grooms to hold their wedding. The Manhattan Penthouse not only has one of a kind views of New York City from high above they also have a wonderful, friendly staff and delicious food. For a major NYC Wedding venue they are also reasonably priced (we've been told). Tonight wedding was produced and run by the Manhattan Penthouse's venue sales manager Glen. Here is a view from one of their windows.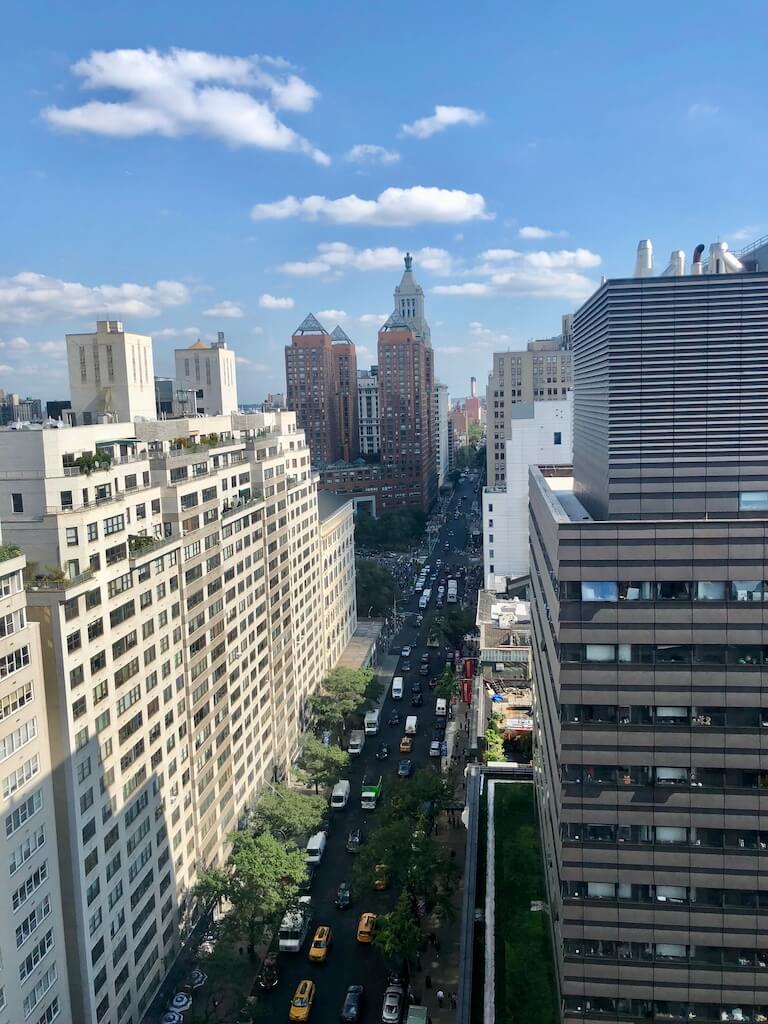 Wedding Ceremony
Saturday's wedding was officiated by the Brides friend Jill who did a great job. The ceremony was short, sweet and meaningful. Here is a video of the Processional where the small wedding party and bride came down to Canon in D.
The Recessional song was "All you need is love" by the Vitamin String Quartet!
DJ Dave Swirsky and Expressway Music photographer Russ
Expressway Music Owner-DJ Dave was the DJ for this wedding and has DJ'd at Manhattan Penthouse (for all types of events)many times over the years.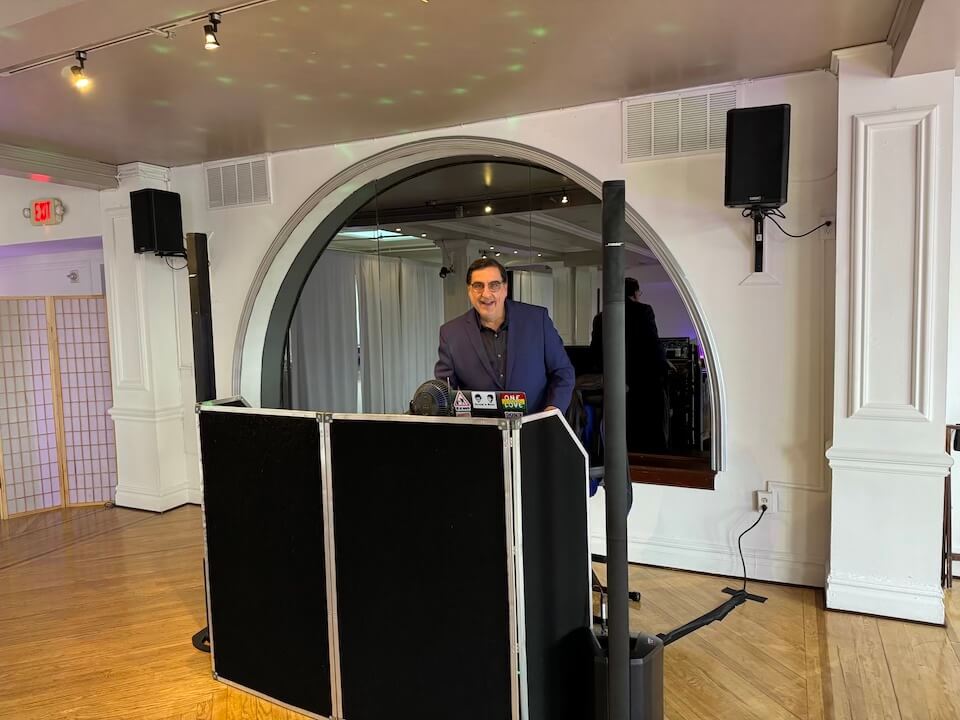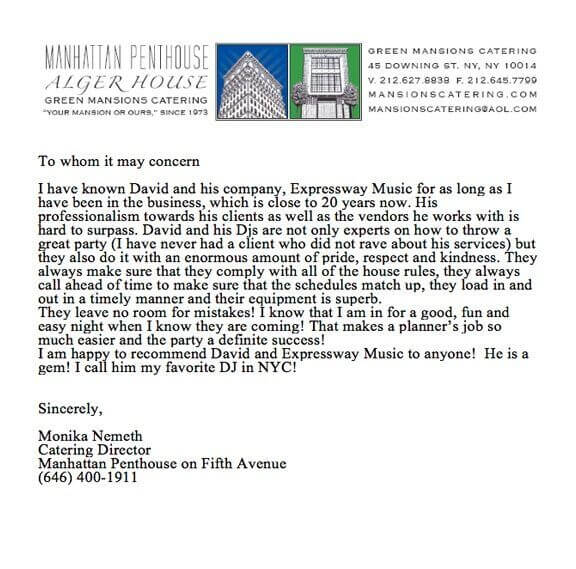 Expressway Music Photographer Russ did a remarkable job capturing the entire wedding. Russ is reasonably priced, very experienced and a true photojournalist.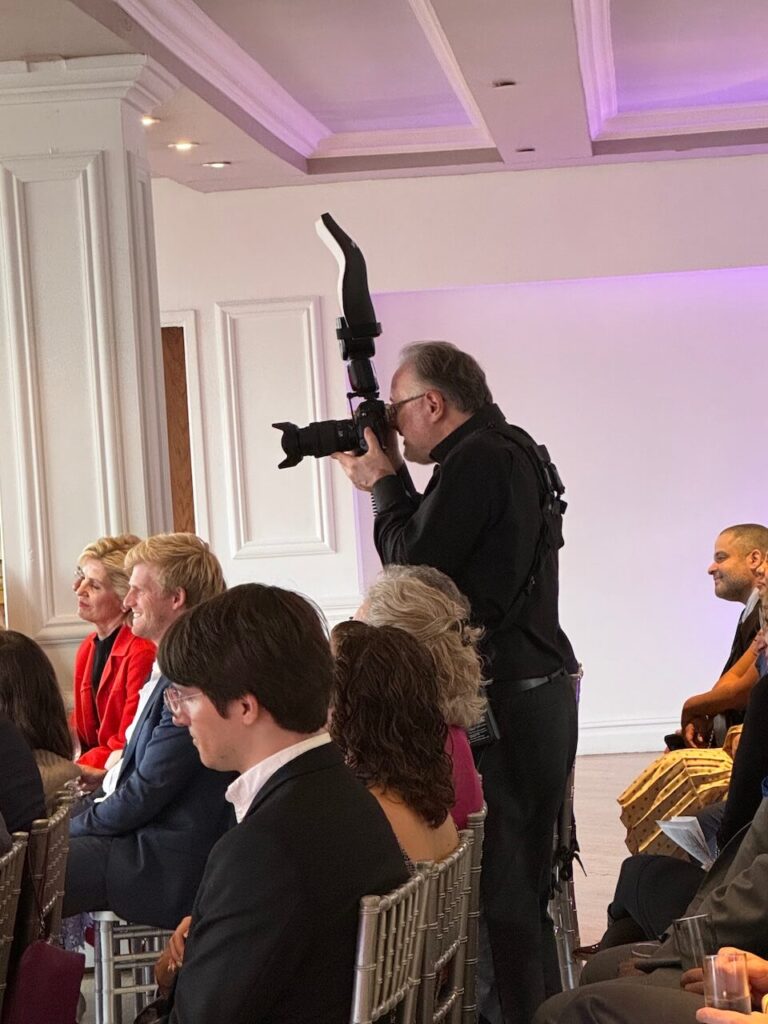 Wedding Reception
Guest always love the food and staff at The Manhattan Penthouse and DJ Dave never lets guests down by keeping guests dancing for almost 6 straight hours (not easy to do with only 35 guests)!!