New Years eve wedding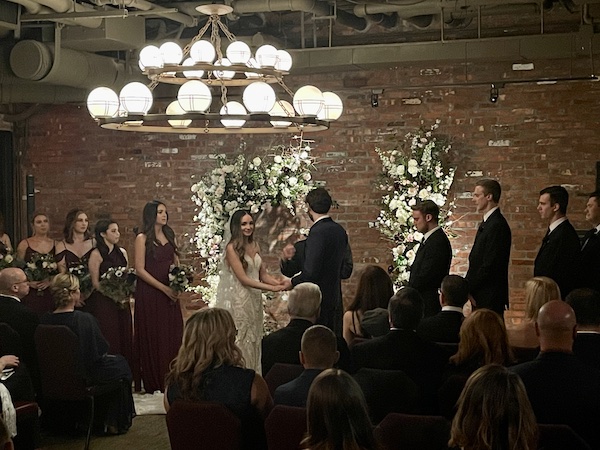 We are always so grateful to EAP Weddings (Christine Viola) who recommend us on some of the most elegant and fun Weddings inside and outside of New York City. Brittney and Alec's Wedding was no exception!!! Our DJ Dave provided music for the ceremony, Cocktail hour and reception and also provided a large screen monitor for the Times Square Ball Drop. We worked alongside other stellar vendors who were all on the top of their game.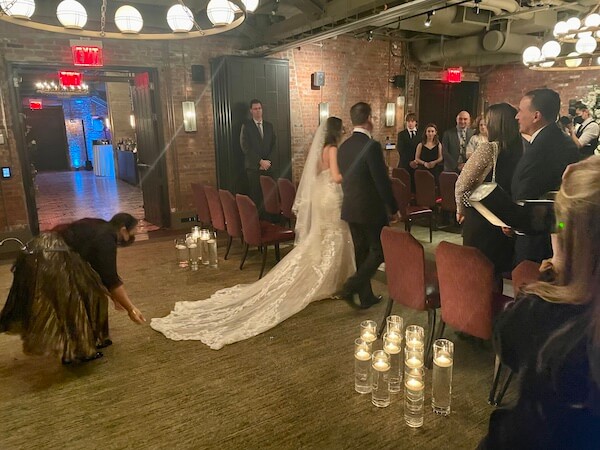 We have been working with Christine and her crew for many years. This photo really captures how special and unique they are as wedding planners/designers. Owner Christine was right there on hand making sure the Brides wedding gown train was perfect as she walked down the aisle with her Dad. This was on NY Eve, away from her husband and two kids,. It's attention to detail like this, and her devotion to each client,we appreciate very much and so do their clients.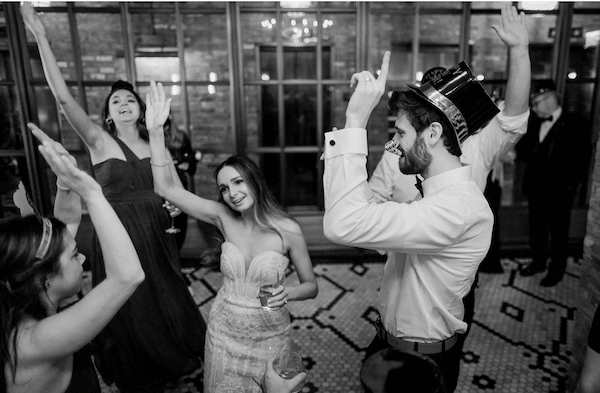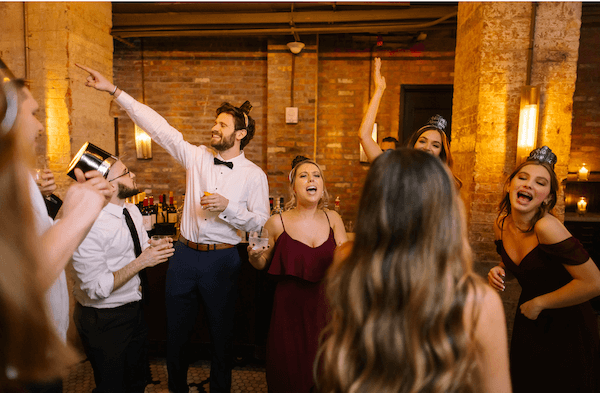 As you can see by the above two photos how good their photography is. We have worked with them a number of times on EAQ Weddings and they are always a pleasure to work with and look how nice their photos are. Their photos speak for themselves.
In a city full of unique venues, The Beekman really stands out. The hotel houses an incredible art Collection and is inspired by the buildings Queen Anne Architecture. The Hotel was built in 1881 and was one of the city's first skyscrapers with it's amazing 9 story victorian atrium and skylight.The restaurant is headed by world famous chef Tom Colicchio. The hotel staff are wonderfully accommodating. We appreciate their hospitality and so do their guests!!!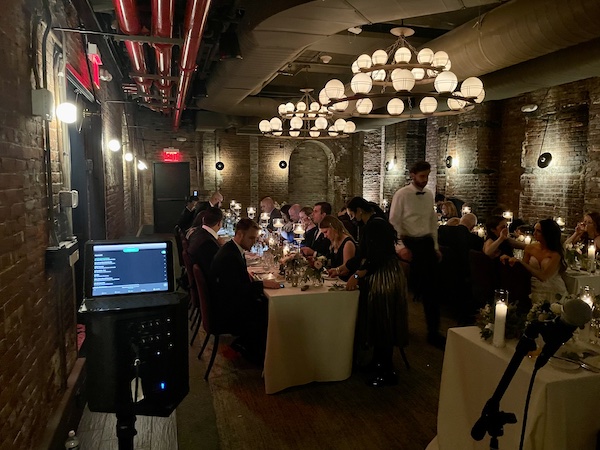 ( this photo is of the dining area of the wedding. on the left is one of our bose speakers with custom spotify list(that DJ Dave curated before the wedding). After toasts and speeches guests came into next room for the countdown and for dancing!
Countdown and Dancing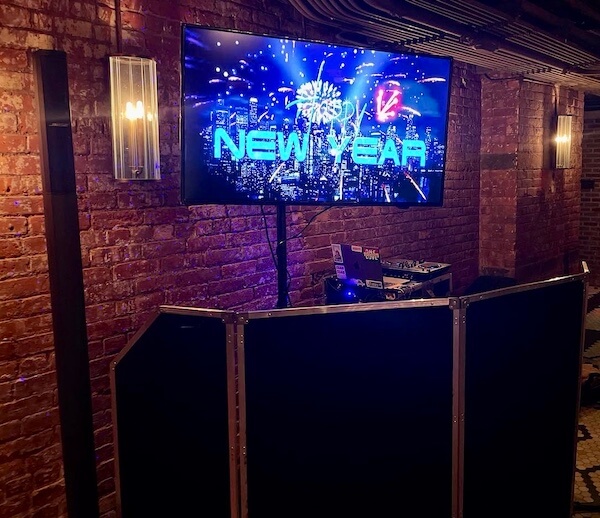 DJ Dave played the countdown from one of our 45′ LED TV Screens. It started a long dance set that lasted until the end of the wedding 2 hours later.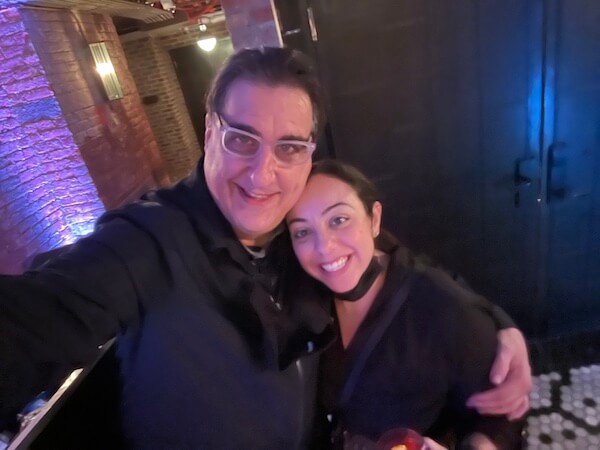 We have a tradition of getting a photo of DJ Dave and Christine on every wedding we do together. The tradition is going on 15 years!!!!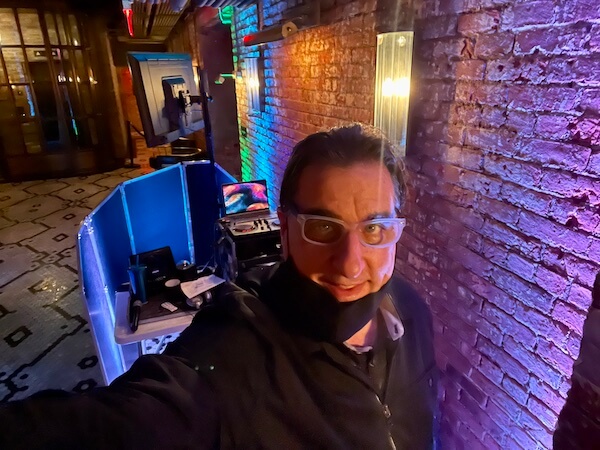 This was a special wedding that we are so glad we were a part of!!!! Contact us for your wedding or event!!!! 212-953-9367 / [email protected]