Pleasantdale Chateau Wedding with DJ
Chris and Shirley were married at the Beautiful Pleasantdale Chateau in West Orange New Jersey Sunday. It was so elegant and so much fun! Expressway Music Owner/DJ Dave Swirsky dj'd the entire wedding including the ceremony held outside.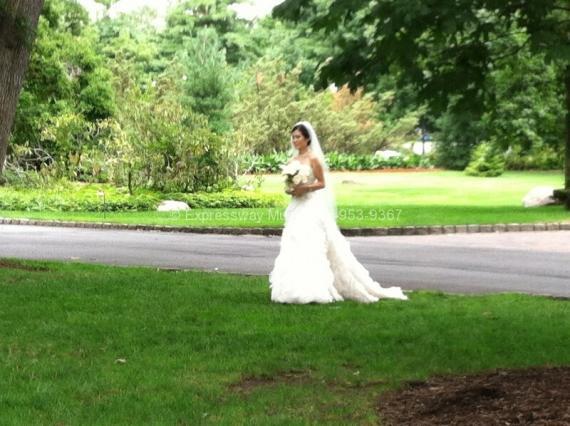 The Pleasantdale Chateau is not only a dream location for Brides & Grooms but for Photographers as well!! We have DJ'd many weddings here and every client has remarked how they felt that the PC was the exact type of venue they had dreamed they would get married and celebrate in.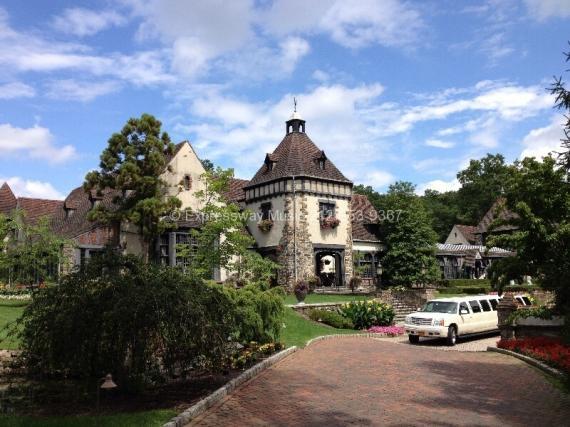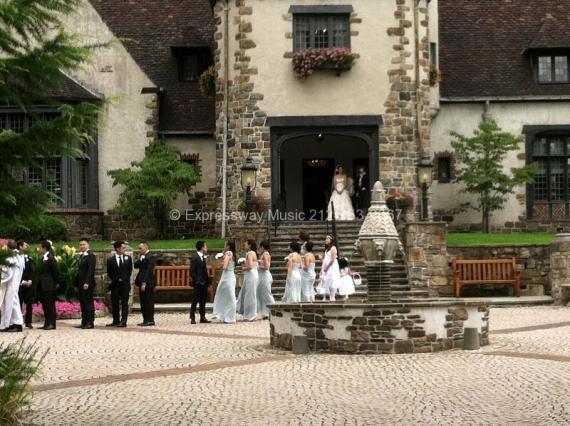 Bride & Groom's first dance was choreographed and executed perfectly!!! The bride and Groom were understandably nervous about performing this dance but they really nailed it and are pretty good dancers truly!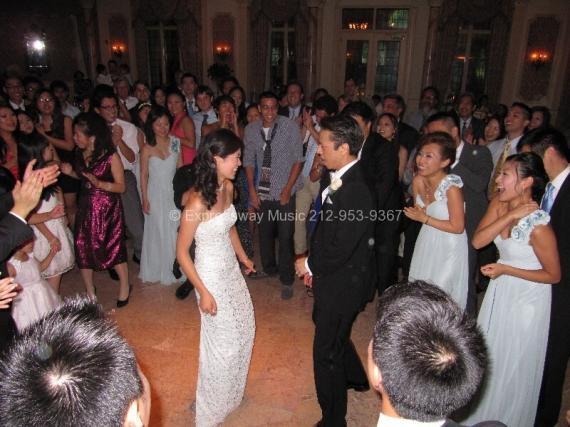 There were 250 guests in attendance who liked to have fun!!! That is Expressway Music DJ Dave Swirsky overlooking the crowd!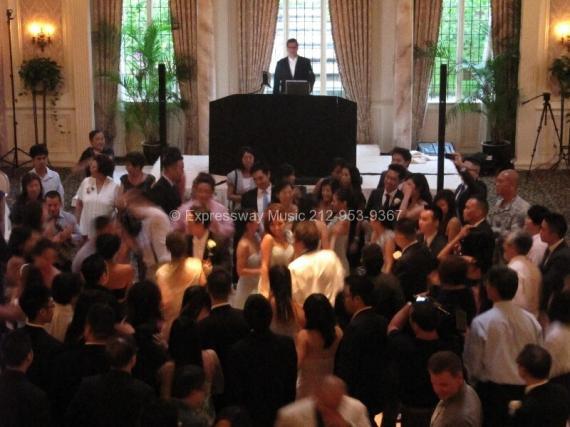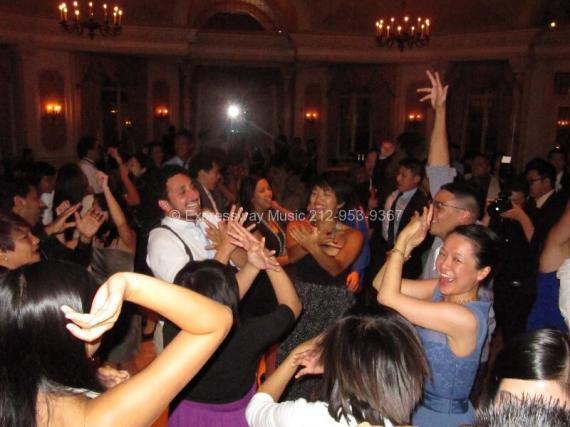 Here's a photo of DJ Dave before Ceremony (outdoors)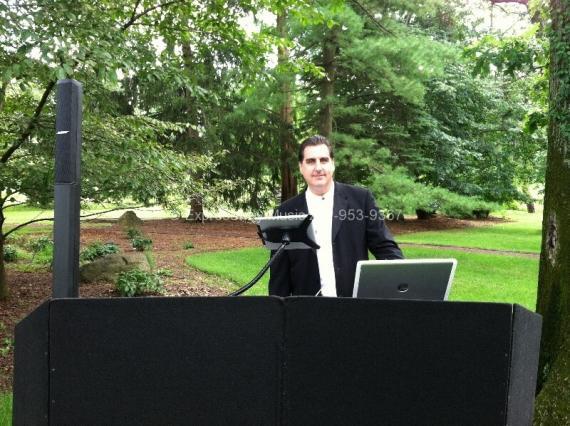 the Closest friends of the bride & groom sang a karaoke song dedicated to them(Just the way you are by Bruno Mars)..it was adorable.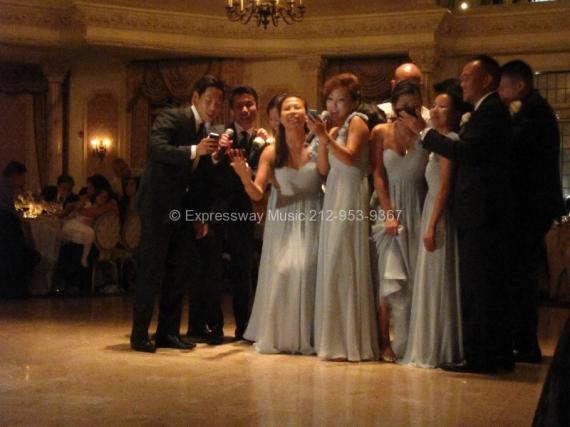 DJ Dave also played an "anniversary dance". The couple that won has been married for 45 years!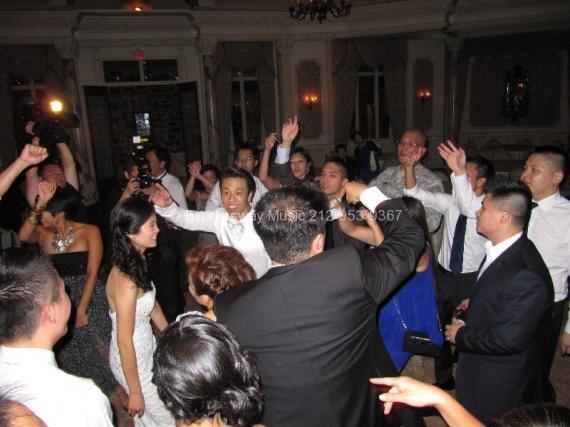 The Bride threw the bouquet from the unique balcony inside the room!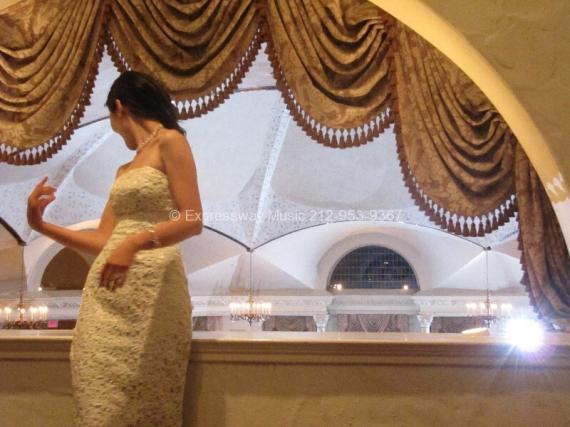 More fun!!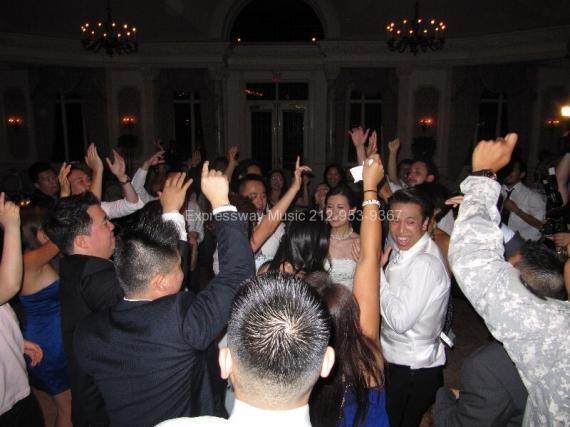 Thank you to Bride & Groom (Chris & Shirley) for having us provide the dj and screen and projector(for their montage). We loved Working with you both!!!!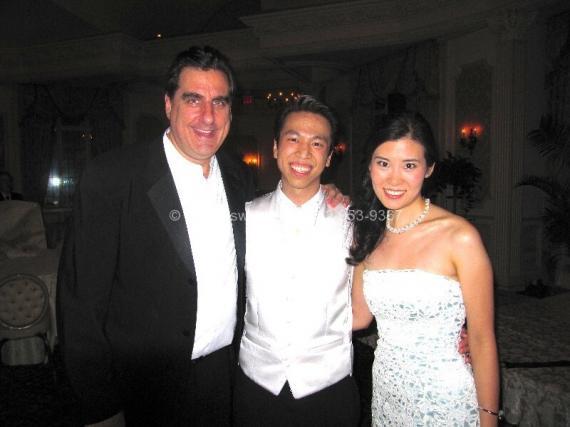 The following is a very generous review about our services on Yelp. Thank you guys!
8/7/2018
Great work by Expressway music, we all had an amazing time….DJ Dave knows how to read the crowd well – whether its hiphop or swing! We had our wedding at the Pleasantdale Chateau and his team stepped up to the occasion! Awesome music choice selection that got people dancing before the appetizers came out!

Very flexible – knowledgeable of both brand new songs and classic songs – professional – fun!