Surf Club New Rochelle Wedding
A Surf Club Wedding in New Rochelle is unique because you can get married overlooking the Ocean. We were all so fortunate that it was a warm enough November night for the ceremony to take place outside! (see photo below where i am dj'ing the pre ceremony and ceremony(on right by street lamp.)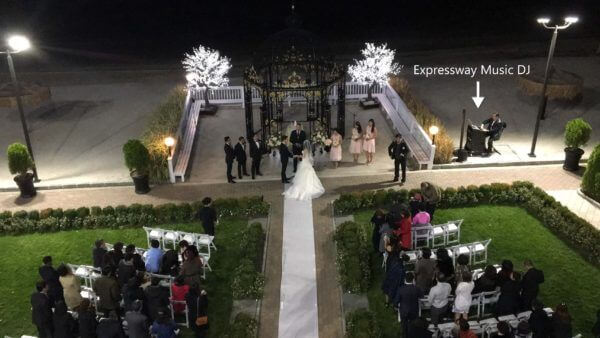 Bride & Groom (Helen and Carlos) we're literally bursting with happiness and it certainly rubbed on everyone! Their vibe certainly rubbed off on the guests because it seemed that every single guest in attendance genuinely wanted to be there to support and celebrate their wedding.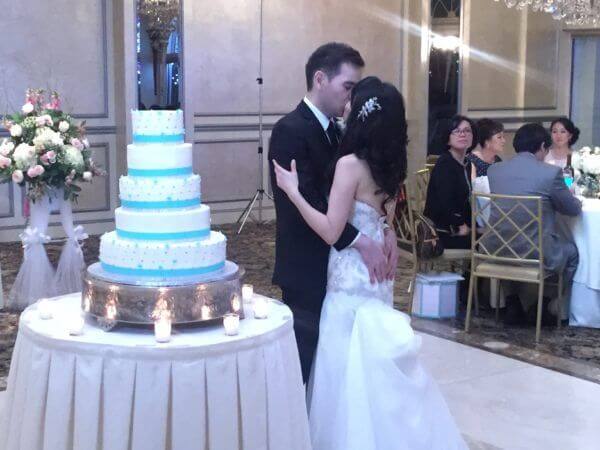 I was so honored that i was chosen as their DJ. I had a great time with their group. Here i am announcing them into the Wedding Reception.
I was told by a number of people (who shall remain nameless)that this group of guests would not dance at all. They were wrong!! The first hour and half was full of dancing!!! (you just have to know what to play and when!:) Here is a photo of my DJ Set Up before guests entered the room. (picture are my brand new Bose speakers that sound fantastic!)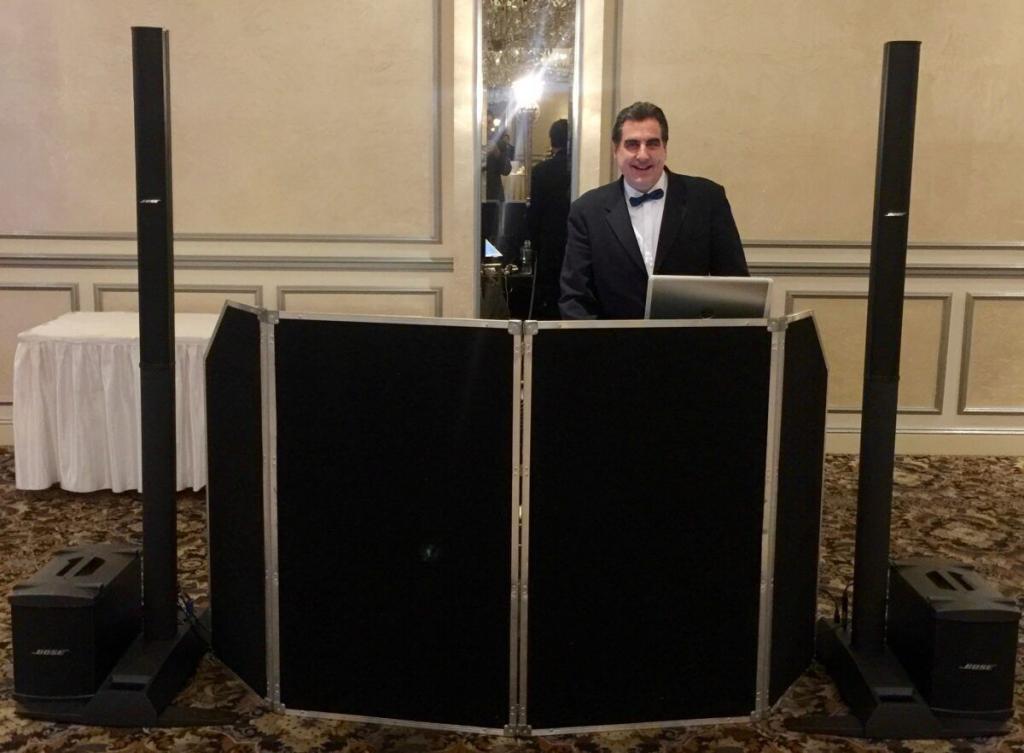 On another note, the Surf Club has amazing food!!! I can honestly say it's a step above most wedding centric venues. It was obvious that each dish was prepared with care and thought. Each course was truly mouth watering good! Thank you so much to Helen and Carlos. They were very gracious and kind hosts Here is a photo of us at the end of the reception!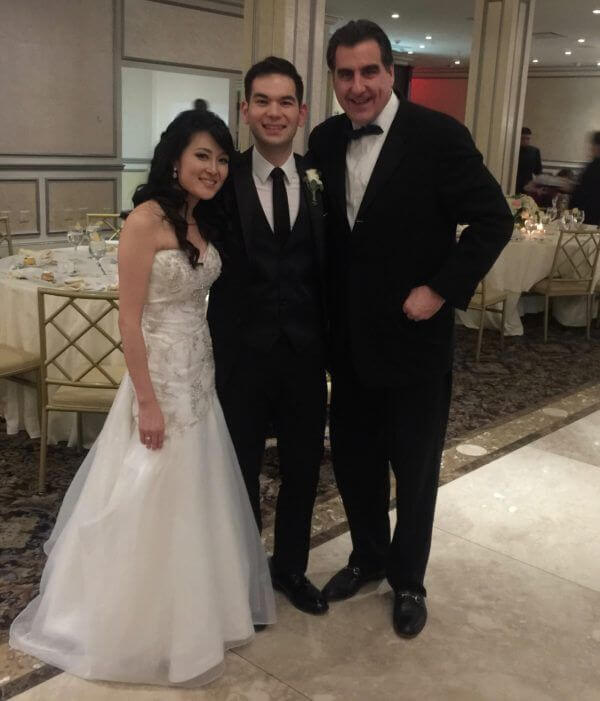 Letter from Bride and Groom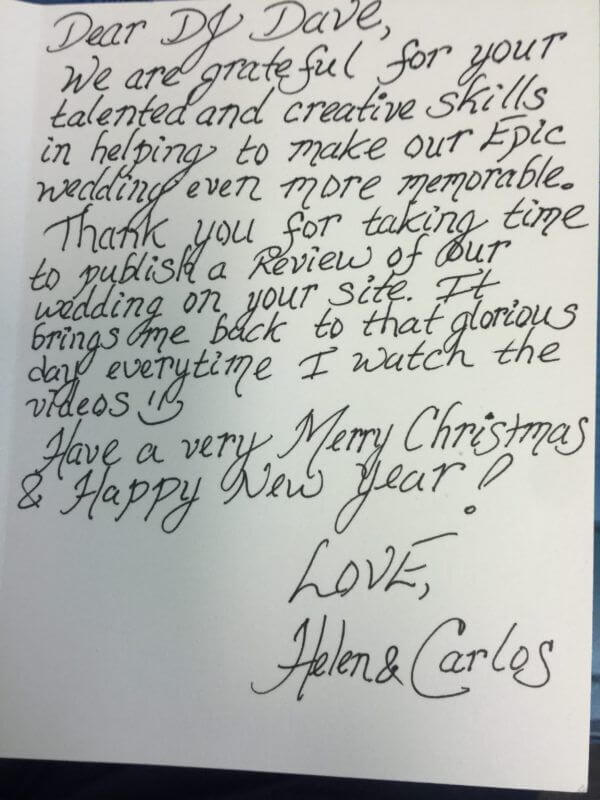 Our DJs are so grateful to our clients for many reasons and when we get a lovely letter after we dj their wedding, we could not appreciate it more. Thank you it means a great deal to us! We also want to thank the Surf Club for hosting another Memorable Wedding and making it easy for us to work there.