Tappan Hill Wedding
Expressway Music DJ's and Live Music have been hired often over the years to provide DJ and Live Music for some of the most beautiful and intimate weddings you can imagine. After a long Covid layoff we were back at the Tarrytown NY beautiful venue the Tappan Hill Mansion in Westchester County. The lovely Bride & Groom hired our Expressway Classical Trio for the arrival and Ceremony, the 5th Avenue Jazz Trio for the Cocktail hour and Expressway Music owner/dj Dave Swirsky to be both emcee and DJ for the reception.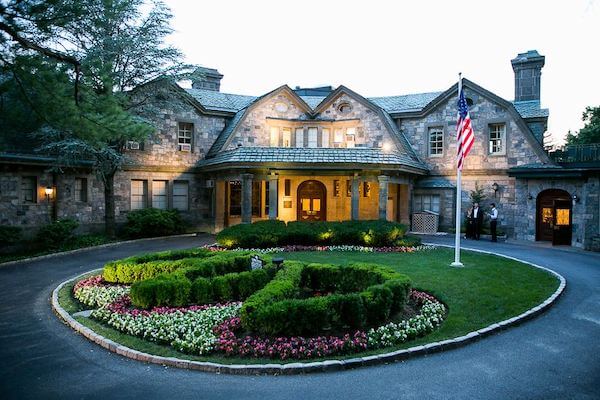 Expressway Music Classical Trio
We go to great lengths to find the finest and most reliable Classical musicians available who perform at Weddings and private events. On this wedding we had our Expressway Music Classical trio which consists of Cello, Violin and Viola. They began as guests arrived to the ceremony and then played again for the Processional songs and the recessional song (both Processional songs and the Recessional songs were chosen by the Bride & Groom) Here is a video for right after the Groom kissed the bride and the Trio played "Here comes the Sun" by the Beatles.
5th Avenue Jazz Trio
After the beautiful Wedding Ceremony guests went indoors for cocktails and the easy on the ears music of our Jazz group the 5th Avenue Jazz Trio. Members of this trio have played with Dizzy Gillespie, Ray Charles, Stan Getz and many more Jazz Greats. This is our GO TO Jazz trio for Weddings and private events. They have a huge repertoire and are all FULL TIME Jazz musicians who live, eat and breathe Jazz. Here is a clip of them performing "Azalea" by Duke Ellington and Louis Armstrong during the Cocktail hour.
Wedding Reception with DJ Dave Swirsky
Expressway Music Founder/DJ Dave Swirsky was the disc Jockey for this exquisite wedding. The guests could not have been more excited to dance!!! Dancing started soon after the couples first dance which was a super fun rendition of "Hooked on a Feeling" followed by a unique Hora that DJ Dave plays when clients want an extra long hora. DJ Dave played everything from The Beatles to Olivia Rodriguez. This was a "typical" DJ Dave wedding where guests of ALL AGES were dancing together all night. DJ Dave is an expert at reading the crowd and knowing which songs go together that will enable all ages to enjoy the music and really celebrate together!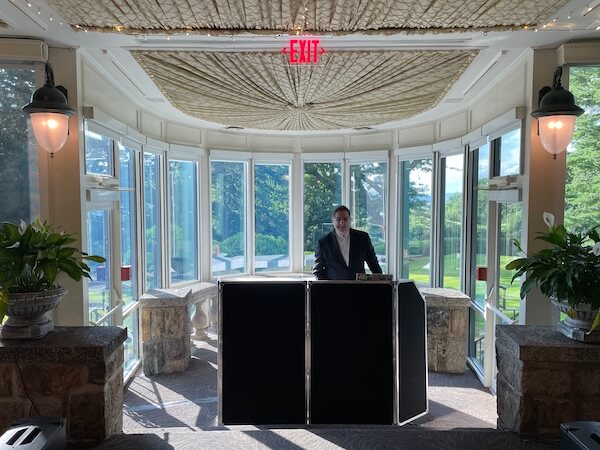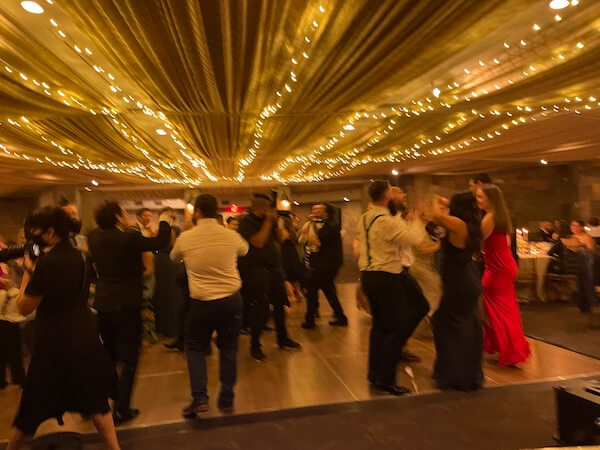 We are so grateful to the Bride & Groom for having us provide the Soundtrack to their wedding. We would also like to thank the staff at Tappan Hill for their hospitality and professionalism!!!!