Water Club Wedding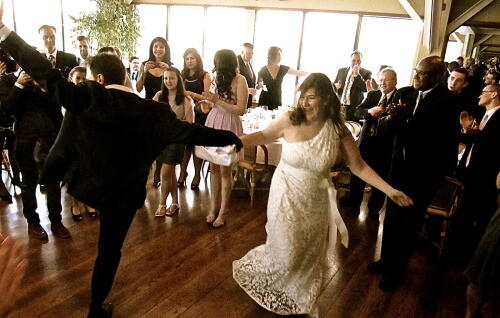 Last night was such a beautiful, joyous Wedding. The Bride and Groom were so happy that their joy was immediately picked up by their guests. Guests were smiling, dancing and hugging all evening almost as much as the newly married couple. Their wedding was also great because of the awesome vendors hired starting with the venue The Water Club. Event manager Joanne did a great job coordinating all aspects of the party. The event was officiated by the Honorable Rudy Greco who presided over a short but sweet and entertaining wedding ceremony.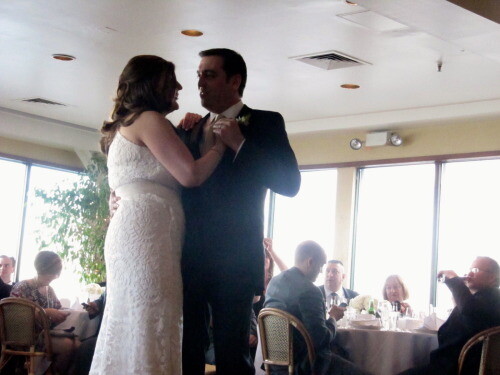 After a few touching toasts by guests and the groom the Wedding evolved into a full out dance party. The bride was smiling throughout and was a joy to witness.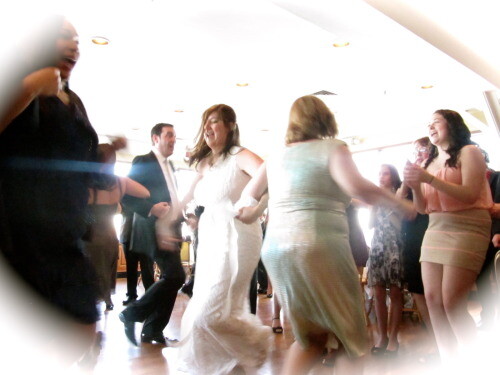 DJ Dave played a diverse, fun mix of music that reflected the guests present and the vision of the bride and groom. Here's a photo of DJ Dave before the reception.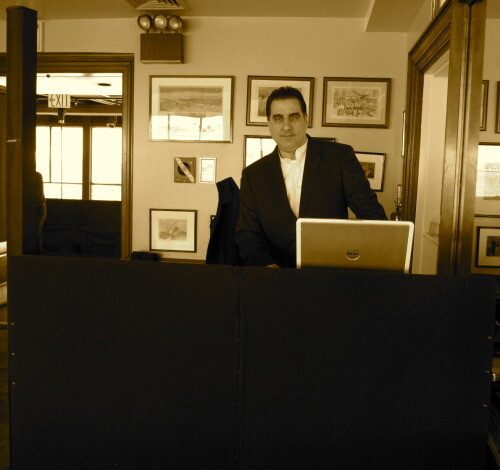 More dancing…….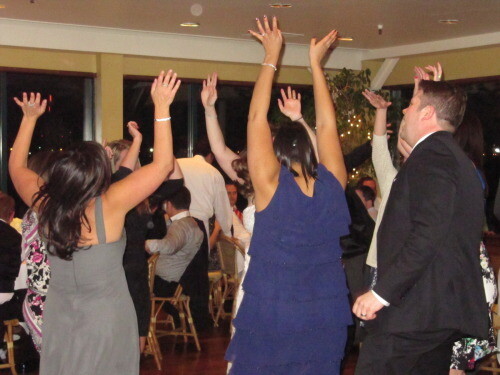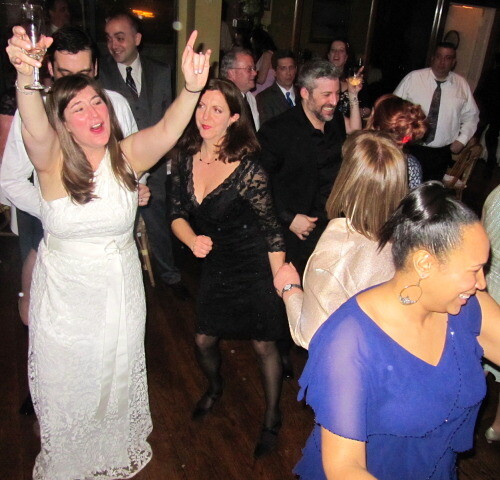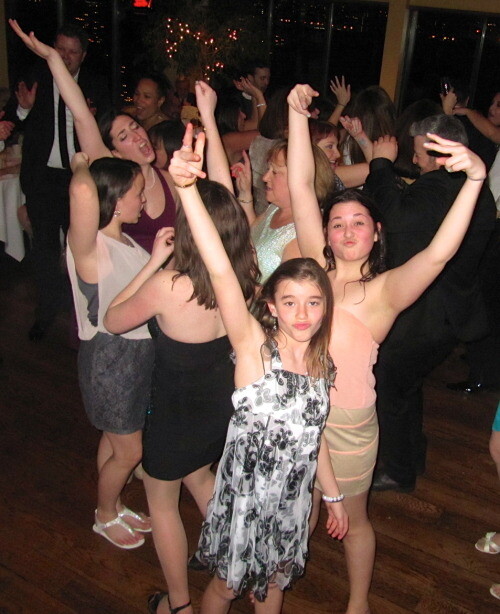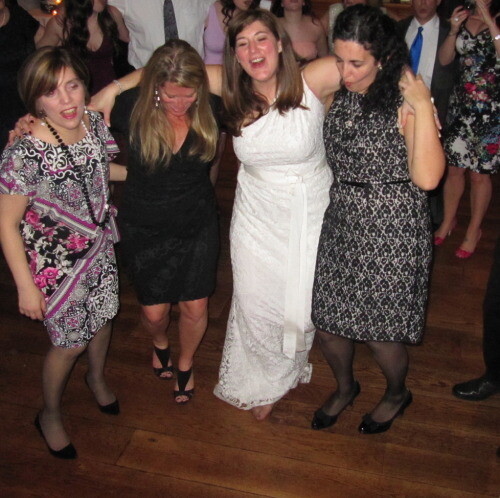 Thank you to the wonderful Bride and Groom for having us provide the music to their special day and producing a FANTASTIC wedding!!!
We got two separate letters after the wedding. One from the bride and one from the groom…………
From: Tammy C
Sent: Tuesday, March 26, 2018 8:46 PM
To: David Swirsky
Cc: Jim C
Subject: Thank you
Hey David,

I am looping Jim into the email because there were a couple of things that he wanted to say too.

We cannot thank you enough, we had the time of our lives on Saturday and you were such a big part of it. I think you owe me a dinner because whenever I sat down to eat, you ended up playing a song that I loved. You promised to read the room and you did, the energy was amazing. The sing along for HO HEY was magical and I think that I will never ever forget it. Everyone commented on how great You were (even the moms!). Thanks again to both you and Taylor.

I promise to go on to yelp and wedding wire, and write some terrific review. If there is any other place that you want me to hit – please let me know.

We keep thinking about what kind of excuse we can make to throw another party and have you play it.

Till our paths cross again, we wish you only the best!

Tammy and Jim

From the Groom……

From: Jim C
Sent: Wednesday, March 27, 2018 2:52 PM
To: David Swirsky
Subject: Thank you

Hi David,

I also cannot thank you enough for all that you did. It was an amazing evening. It's incredible what you were able to put together. I won't repeat everything Tammy says below but I certainly agree with all of it. I can't tell you how many people came up to me during the reception to tell me that the music selection was just knocking it out of the park. So many great songs and at just the right time. It makes such a difference. I never needed to 'find' the energy to get up and dance – I just wanted to!! Actually, I needed to find time to sit some songs out to cool off. It was a good problem to have. Everyone had such a great night and I honestly feel the music makes the difference. You really pulled it all together.

As Tammy mentioned we will be working on a more formal review that hopefully you can use. You can certainly use us as references.

Out of curiosity, is there any chance you have a playlist of the evening? I think it would be a nice memory to revisit some of the songs throughout our lives and I know I didn't know all of them.

Please also give our thanks to Taylor. He was great.

Thanks again,

Tammy & Jim