Brooklyn B'nai Mitzvah
We were back at the Brooklyn Marriott Saturday night for a B'nai Mitzvah. We provided DJ, Emcee, 3 Dancers, Lighting, Karaoke, Montage and Sports games. It was a lovely party filled with Dancing, Singing and Good times!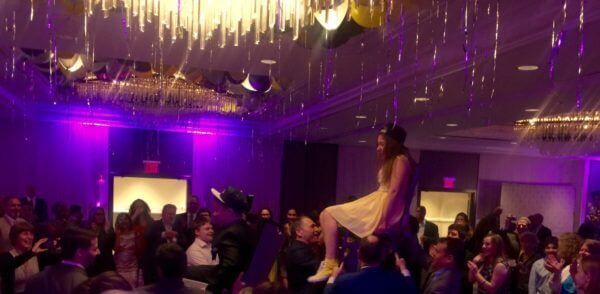 Havdalah Prayer
To mark the end of the Sabbath family friend Michelle Citron played guitar and sang/led beautiful prayers. It was lovely.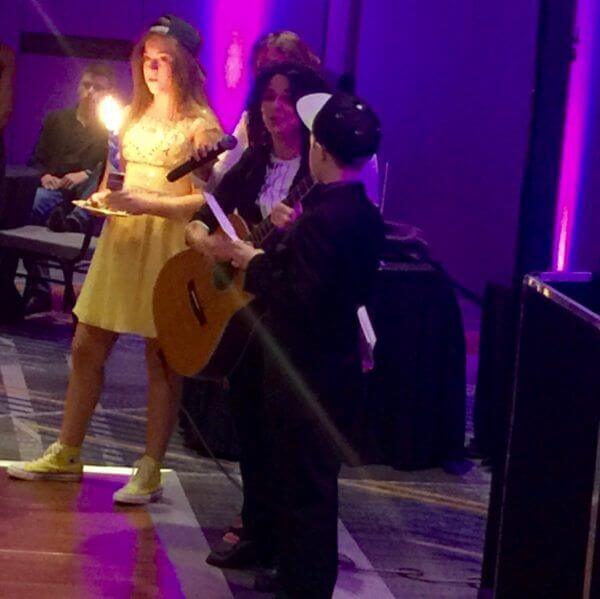 Candle lighting Ceremony
Alex and Risa did a great job introducing their special guests to help them light a candle celebrating their B'nai Mitzvah. They even chose great songs to accompany each group up to the Cake Table. Here is the very last candle (of course for their Mom and Dad) to "Kisses Sweeter then Wine" by Jimmy Rodgers.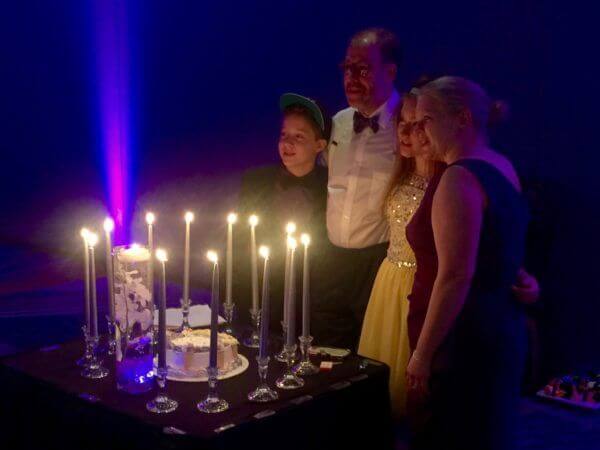 Karaoke
Karaoke was a HUGE hit (as it usually is) at this party. The kids started right in at cocktail hour and over the course of the party (in between dance sets and games). Kids sang everything from songs from Mulan to Miley Cyrus. There got to be so many requests we couldn't finish them all by the end of the night. Here are a group of friends having fun together at one of the first Karaoke songs of the party!
Sports Games
Our Sports Game package is always a hit as well with both Kids and Adults. For this party it included: Ping Pong, Air Hockey and Dome Hockey!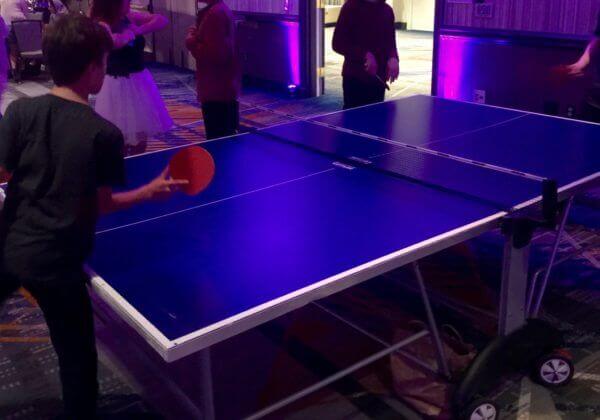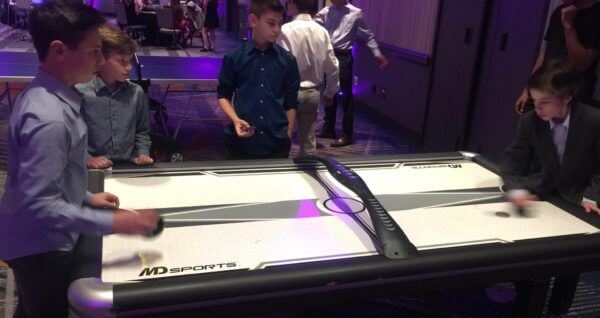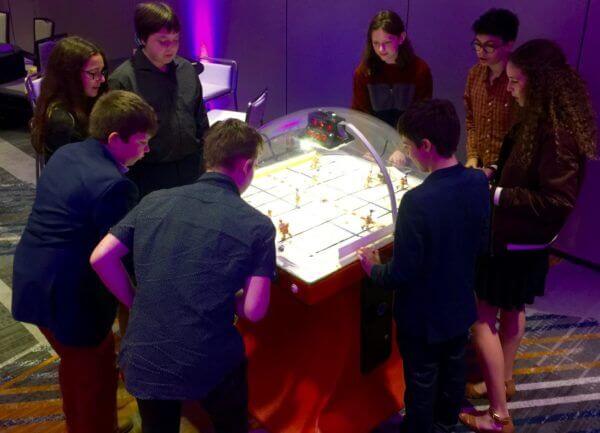 Dancing
I played songs that engaged both the kids and adults and for a good portion of the party everyone danced together. There were pockets where it was only kids dancing but that was while Adults were eating dinner in their own space on the other side of the ballroom.  It was really a pleasure DJ'ing this party because guests were there to have fun and sing and dance! Here is a video of the youngest guest at the party dancing to the last song of the night!
Our Emcee Jeanine and Dancers (Krystina, Alexa and Luis) led dances with the kids (Watch me Whip, Cupid Shuffle, Cotton Eye Joe and more) and also had a hula hoop contest (where the kids where amazing at it i might add)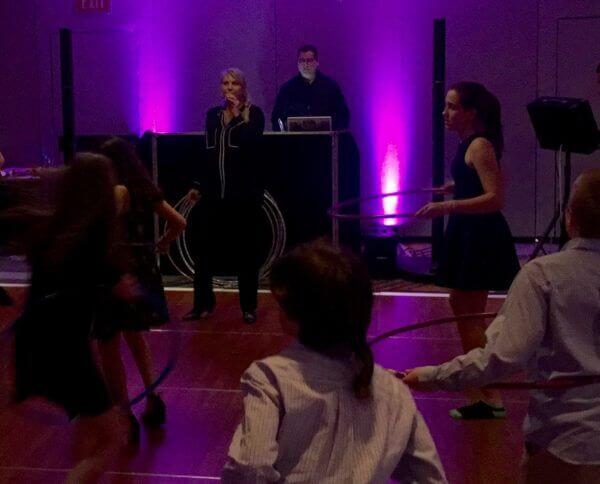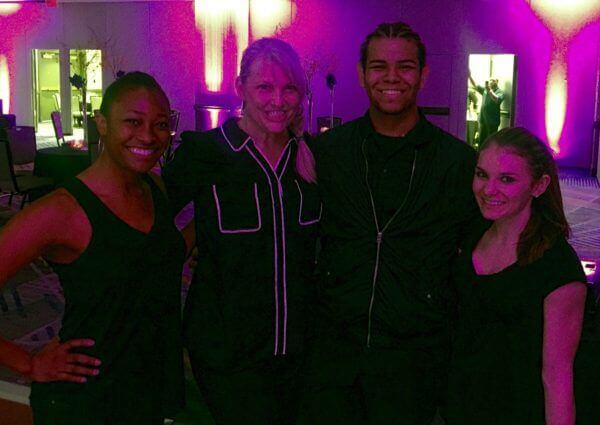 Montage
We produced and edited the Montage that was shown at the Mitzvah. We also provided the Projector and Screen (as seen below) it was a big success!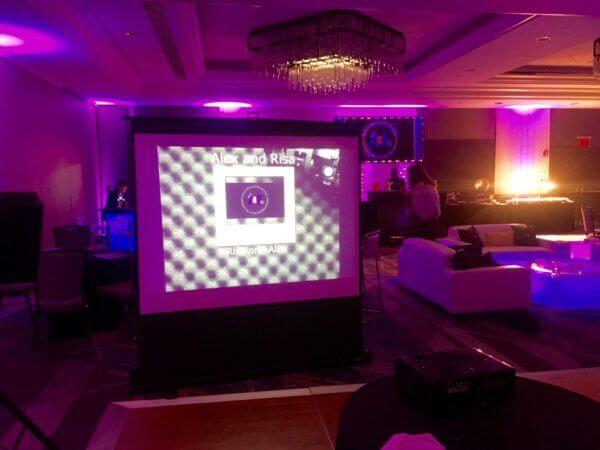 Thank you to Deborah and Serge for having us provide the entertainment for the B'nai Mitzvah and thank you to the Brooklyn Marriott for hosting the event!!