Corporate DJ Events
Expressway Music Owner/DJ Dave Swirsky DJ'd the following two corporate gigs this week. One was for a Hedge fund founder (who is often on TV discussing monetary issues as a consultant) The other event was for Verizon (a Tech Conference) in Basking Ridge New Jersey.
Bryant Park Grill Event
We were hired by Peter Studzinski for a Summer Twilight Party on the rooftop of the NYC landmark Restaurant the Bryant Park Grill owned by Ark Restaurants. Our DJ Dave, and his assistant, set up many (5) Bose speakers on the roof and was asked to play music specifically from the 20's, 30's and 40's to create an end of summer "fall" mood for his distinguished guests.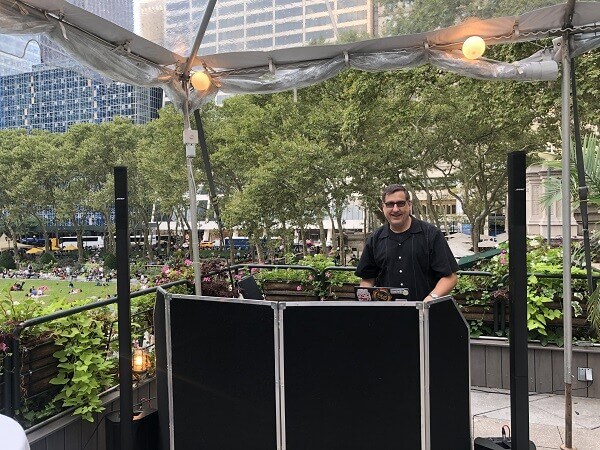 DJ Dave played songs from legendary composers like Cole Porter, Rodgers and Hart (and many more). Among the artists featured were Gleen Miller, Harry James, Al Jolsen, Judy Garland and many more!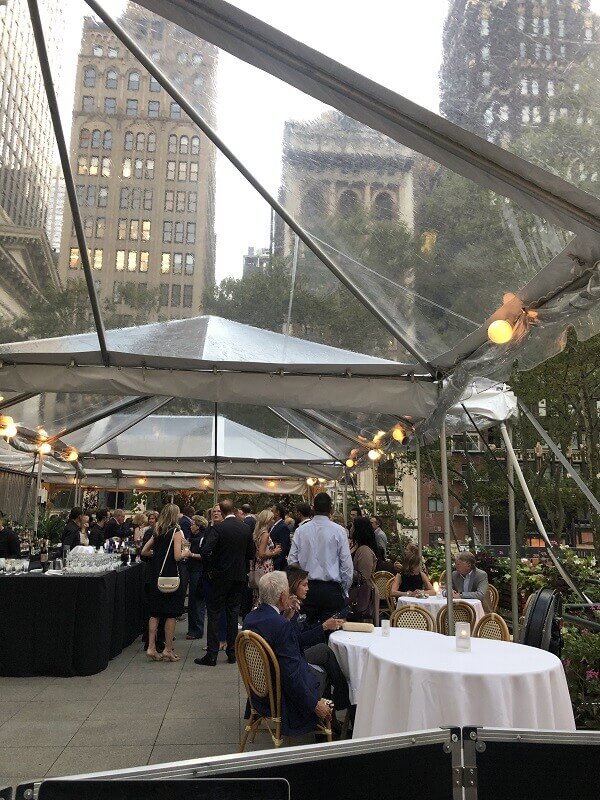 The Bryant Park Grill is the perfect venue to hold a private event. Whether it be a wedding, Mitzvah or Corporate event the BPG has the space, friendly and attentive staff and outstanding food. We highly recommend it!!!! (Ask for Tom!)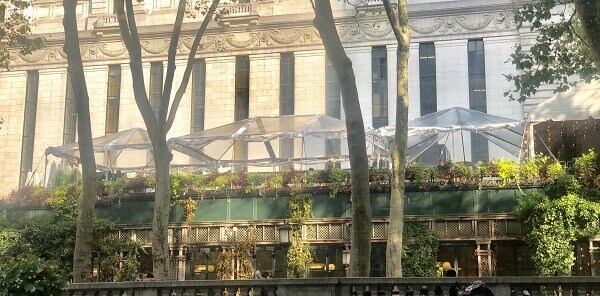 Verizon Event Basking Ridge New Jersey
We were hired through a well known Nationwide Marketing/PR Firm to DJ an all day (8am to 3pm) educational conference at the Ridge conference center in Basking Ridge NJ. DJ Dave played upbeat songs, mash ups, remixes etc in the back round so people could comfortably talk and check out the many tables of New futuristic products and services that Verizon will be coming out with in the next few months/years.
Below is what the front of the Robot looks/sounds like!
Here is DJ Dave's DJ set up at the event. DJ Dave was also asked to Emcee all necessary announcements and introductions which he did seamlessly.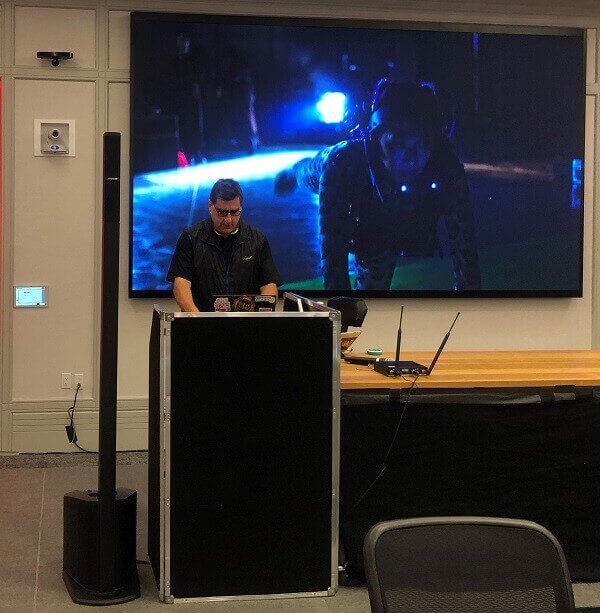 Below is a letter from the Elise who hired us for this event. Thank you so much Elise!!!
Hi David,
It was great meeting you!! The event was a success, thanks in part to your fun music ?

Please let me know if you are ever in MKE and I'd be happy to help you!

Thanks again!
Elise
Program Manager–