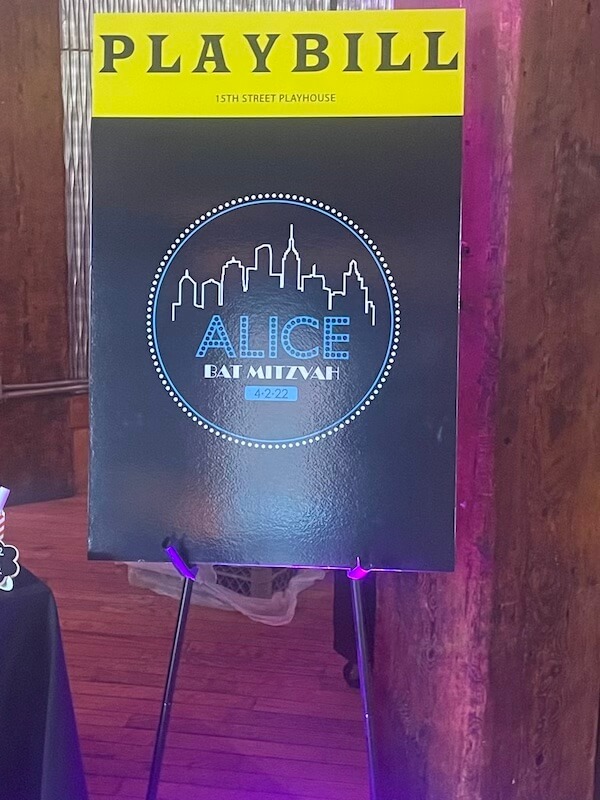 Broadway Theme in Dumbo Brooklyn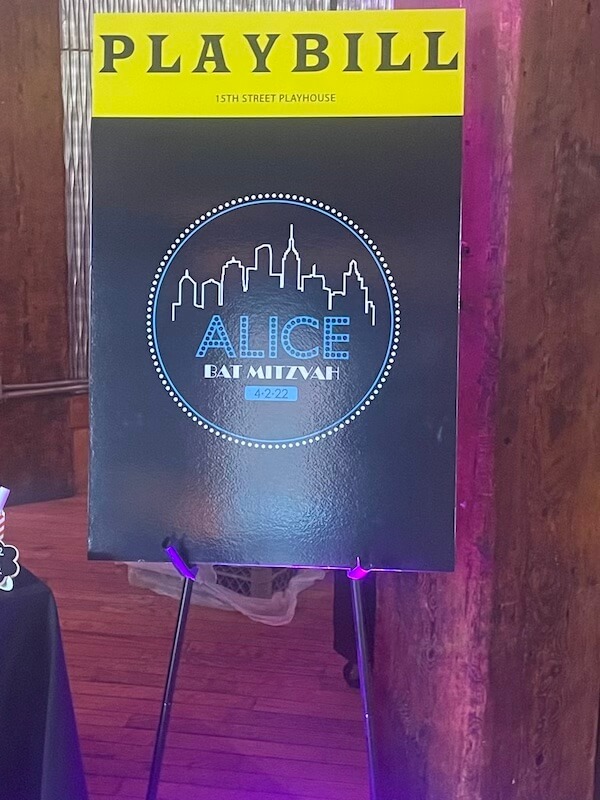 Alice and her friends and family celebrated her Bat Mitzvah on Saturday at top Brooklyn Venue The Dumbo Loft. We previously provided the entertainment for their son Ezra's Bar Mitzvah at Roulette in Brooklyn a few years back. For Alice's party the family wanted fun…the original date for the party was already postponed because of Covid and wanted to make sure this party was extra special..sharing good times with extra special friends and family. For entertainment they had our owner and DJ Dave Swirsky to do both dj and karaoke dj, our great Mitzvah emcee DJ, our crazy popular Mirror photo booth, our Photographer Lonnie, Videographer Michael and rented our projector and screen to show the amazing 10 minute montage made by Alice's dad Henry, and decor and dance floor lighting.
DJ and Karaoke
Check out the next four videos and truly see the power of music and singing and how disparate groups form to sing a song and form a lifelong memory.
Here are her friends singing "Buddy Holly" by Weezer
Here are adults singing with some of the kids including Alice to "Africa" by Toto
Here are two Dads/Friends having fun with a one word song by the ChampsF
For the last song of the night EVERYONE SANG!!!
Mirror Photo Booth
While our Open Air Photo Booth is very popular our Mirror Photo Booth is even more so!!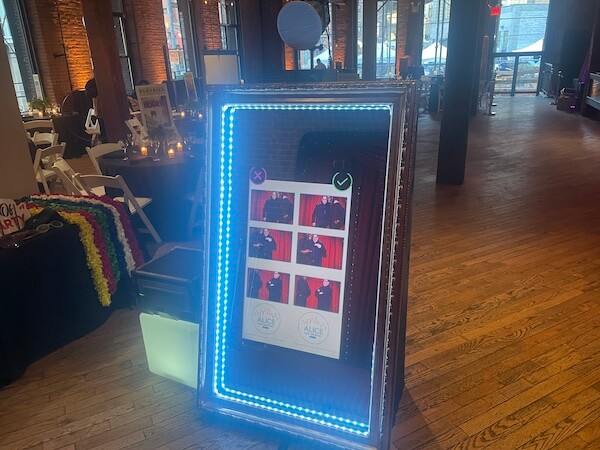 Our Mirror photo booth comes with full length Mirror (like photo ab0ve), unlimited custom 4 x 6 color photos, a full/fun prop table like this: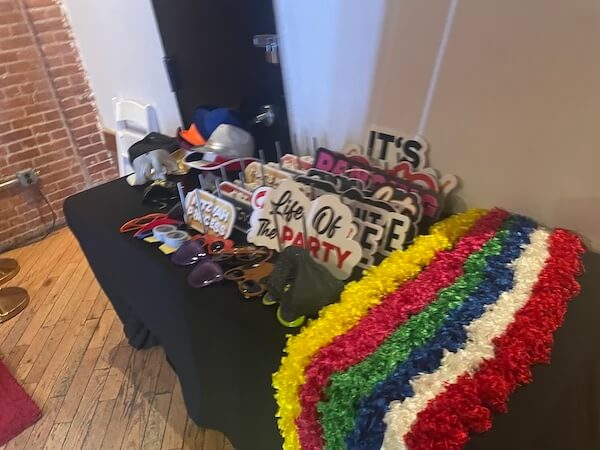 It also comes with your choice of back drop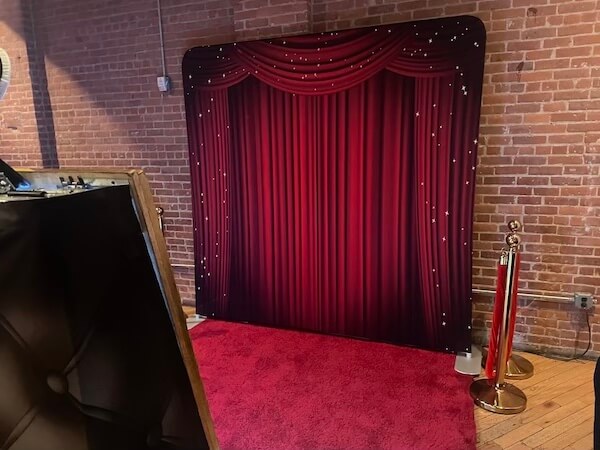 and a friendly attendant!!
Photographer and Videographer
We employ experienced and talented teams of Photographers and Videographers(at a reasonable rate). For this event we had our Photographer Lonnie and Videographer Mike. They are like ninja's ..they get every shot and even though they are big guys you hardly ever see them taking so many photos/videos!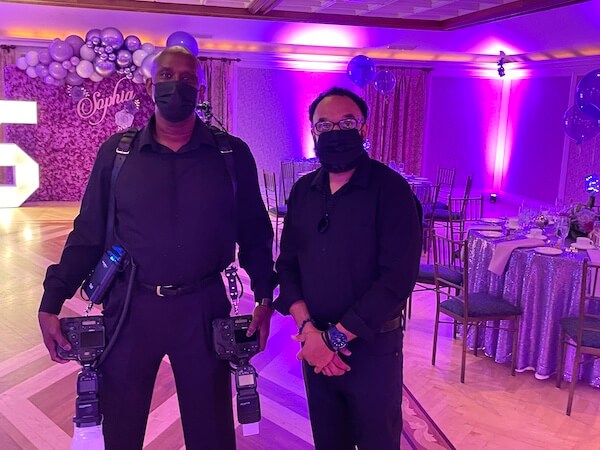 For more photo samples check out Expressway Music Photo
Password is Lifeevents
Bat Mitzvah Event Planner
Everyone loves Christine (that sounds like it should be a tv show doesn't it?). That is Christine Viola owner of EAP Weddings and events. Christine was the planner on this Bat mitzvah. When Alice's mom gave a speech she had the most lovely words to Christine telling her how fortunate they were to have found her. Here is Christine and DJ Dave at the party!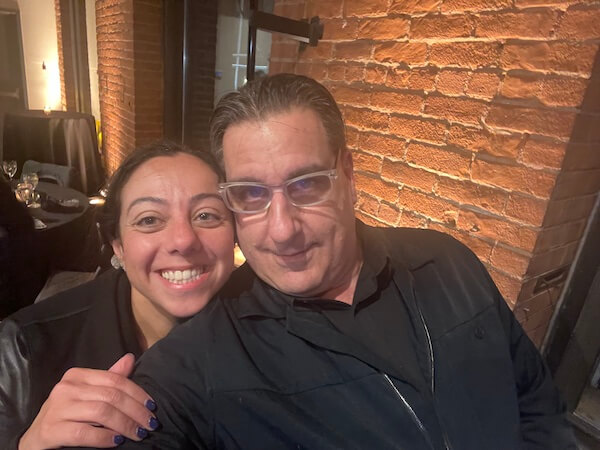 Show N Go Projector and Screen
We are often hired to show the clients montage at their event. We do this often.
Letter from MOM