Bat Mitzvah at Hudson Terrace
Contrary to popular belief you can have an outstanding Bar/Bat Mitzvah without being over the top. You don' t need to have every type of entertainment under the sun in order for your guests to have fun. If you have the right people at your event guests will have a blast. Look at the photos and videos below of guests having the best time and all we provided was DJ, MC, Dancers, Karaoke, Magician and a Photo Booth!
Havdalah Service
The party began with the Bat Mitzvah girls dad leading the service by first saying a few words and then playing guitar to some lovely sing along able Jewish Songs. Havdalah is a Hebrew word meaning "division" or "separation" and is the name of this ritual that formally ends Shabbat, "separating" it from the beginning of the new week. Havdalah is a short, participatory service infused with music, symbols, and meaning.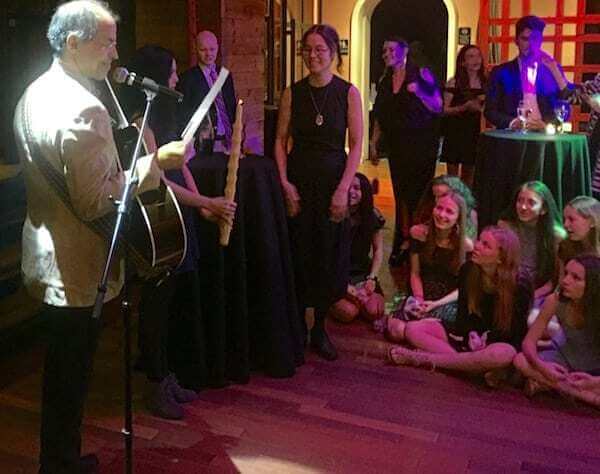 The Horah
The Horah became popular in group dances throughout Israel, and at weddings and other celebrations by Jews in Israel, the United States, United Kingdom and Canada. The dance appeared in North America in the early 20th century, well before modern Israeli independence, brought directly from Eastern Europe by Jewish immigrants.
At bar and bat mitzvahs, it is customary to raise the honoree, and sometimes his or her family members, on a chair during the horah. This is also done at many Jewish weddings, following the Israeli tradition.
Look how much fun the Horah was at this Bat Mitzvah!
GAMES
Our Emcee Jay played a lot of games with the kids including "Coke & Pepsi", a Hula Hoop Contest and even and extended Limbo line. Check it out on the Videos below!!!
KARAOKE
There is no activity more inclusive then Karaoke. We have a long and very successful history of providing Karaoke at Bar/Bat Mitzvahs where the kids absolutely love it. No one is singled out. It's done as a group to every song you can imagine from songs from Hamilton to Bruno Mars! Check out the videos from this amazing Bat Mitzvah!
DANCERS
our Dancers Julie and Jessi were such a great addition to the Party. Here they are leading a dance to "Party in the USA"
MAGICIAN
We had our talented Magic Alex doing walk around slight of hand Magic and illusions for both the kids and adults. They Loved him.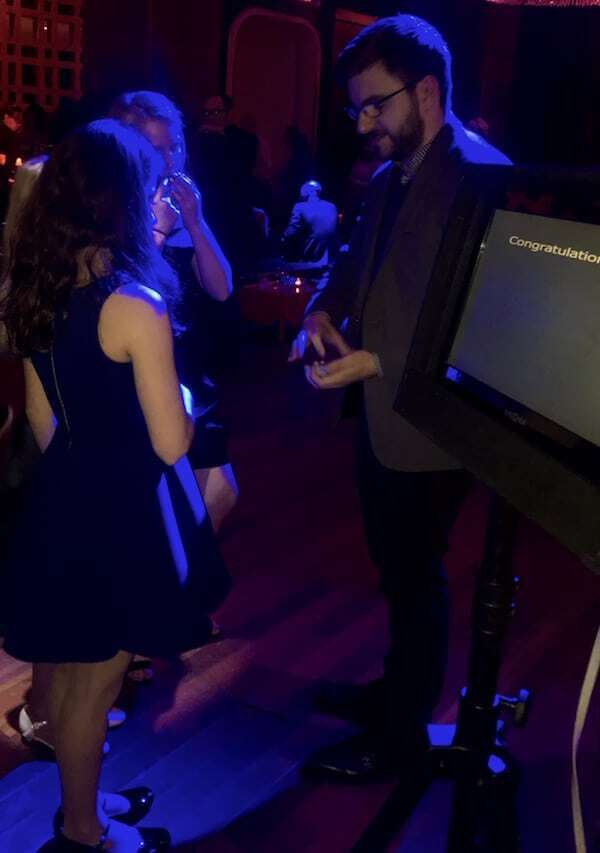 Disc Jockey
I was the DJ for this Wonderful party. Our Emcee Jay did an outstanding Job with the Raffle, games, announcements and more. Jay is a total pro and has been with us for almost 20 Years. Here is a photo of me and our dancers Julie and Jessi right after the gig!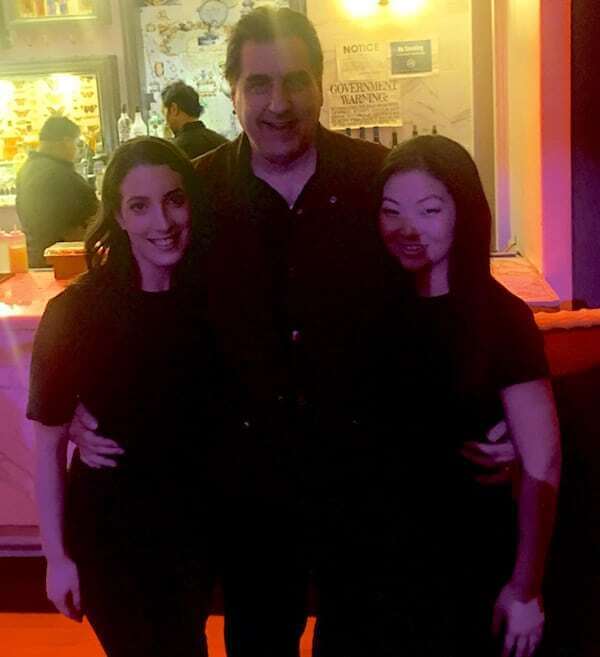 MIRROR PHOTO BOOTH
Our Mirror Photo Booth was a huge hit at this Bat Mitzvah. It costs a little more then our standard booth but you get a lot more also..including social media uploads and more.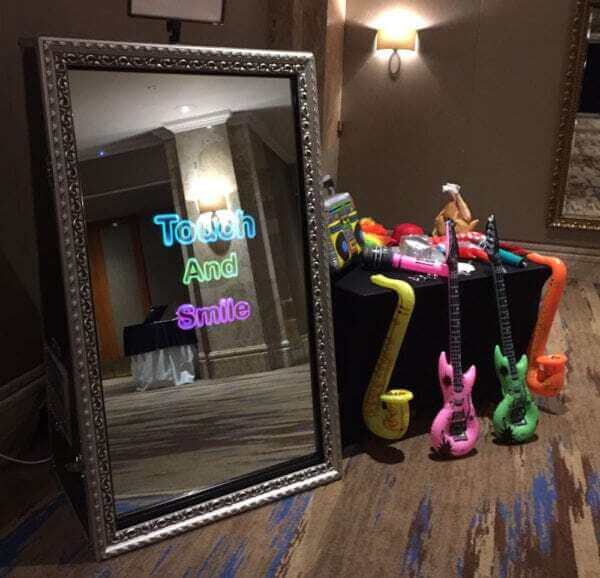 The Bat Mitzvah girls mom produced a perfect Bat Mitzvah. She picked a great venue and vendors and was so nice to work with. Here is a lovely note we got from her a few days after the party.
From: Diana
Date: Monday, March 12, 2018 at 12:48 PM
To: David Swirsky
Subject: Thank you
Hi David, thanks again for all your work with our event this weekend. I think it could not have been better and I really enjoyed working with you.
Warmest Regards,
Diana
The staff at the Hudson Terrace could not have been more helpful and i recommend this venue if you are thinking about throwing a party or event.