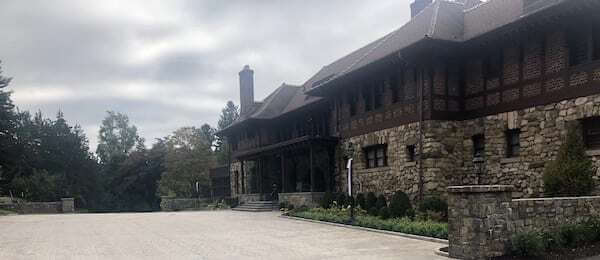 Le Chateau Wedding
This Le Chateau Wedding held special meaning for me as a dj. It was the first time i had returned to Le Chateau to DJ here since they completed a 10 million renovation recently! When the weather is nice you can have your wedding reception on the side of the house in the courtyard like this: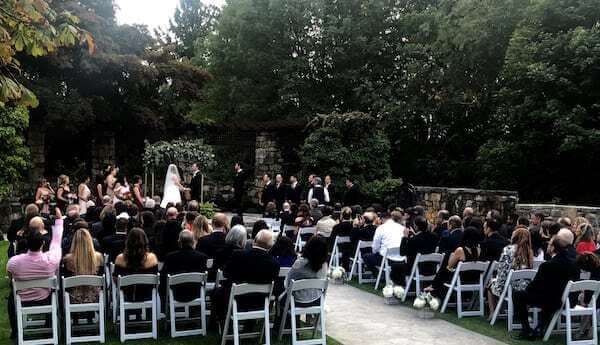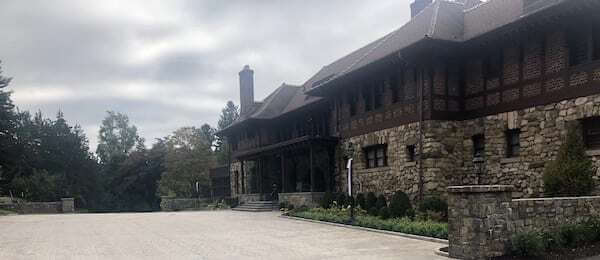 Ceremony and Cocktial hour
I set up my DJ rig and speaker in the back by the Chateau's side door. (i also supplied the Officiant with a microphone). As guests arrived I played Pre ceremony music (Canon in D for the Bridal Party, The Book of love instrumental for the Bride and her dad and the "all you need is love" (the Beatles song as done by the Vitamin String Quartet)
Soon after the ceremony the party moved inside to cocktail hour (passed Hor Dourves). My assistant Cole hooked up a custom made Spotify playlist on my Ipad to our portable Bose speaker inside for cocktail hour. Keeping the music level appropriate is always a focus of mine. No one wants to "talk over" the music to be heard. It's an intangible you don't read to much about but important nonetheless!
After cocktail hour guests moved into a beautiful Ballroom upstairs. The sun was setting, just as guests were coming into the room, and the way the light was coming in the room was both unique and helped create a perfect mood.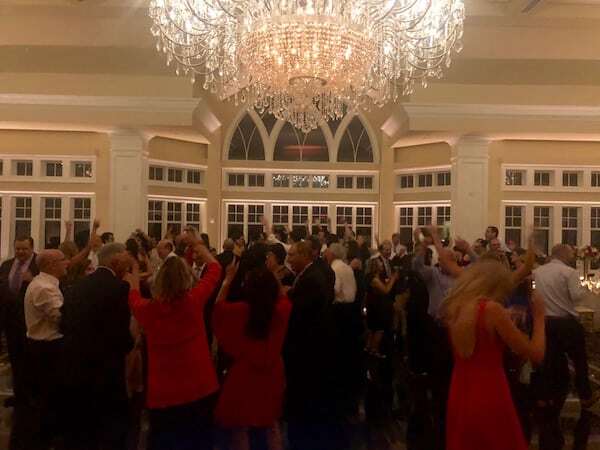 This was a straight on dance party once we opened up the dance floor. Guests did not stop dancing. Check out what the Bride had to say just two days after the wedding she send me this very kind email
On 9/30/18, 8:17 PM, "Elizabeth wrote:
Hey David!

Thank you for everything on Friday it was such an awesome party and you had everyone begging for more after 4 hours of dancing.

Thanks again,

Elizabeth
Here is a photo of my set up that night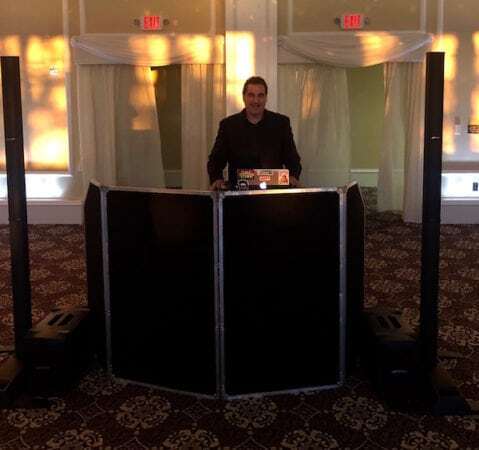 Bride Review
And we got a 5 star review on both TheKnot.com and Weddingwire.com (Thank you!!!!)
David and his team are super easy to work with and had great suggestions for our big day! It was such a fun dance party and no one wanted to leave the dance floor at the end of the night. Highly recommend.
Photographers
The Brenizer's (Tatiana and Ryan) were the photographers on this wedding. I have DJ'd many weddings and events with them and you really couldn't have two more lovely, down to earth people on your wedding as them. They are also world class talented.
Venue
As you can see from some of the photos above Le Chateau is a 5 star venue and perfect to have your event at. The maitre de was Debbie who could not have been more helpful or pleasant.
Wedding Related Links