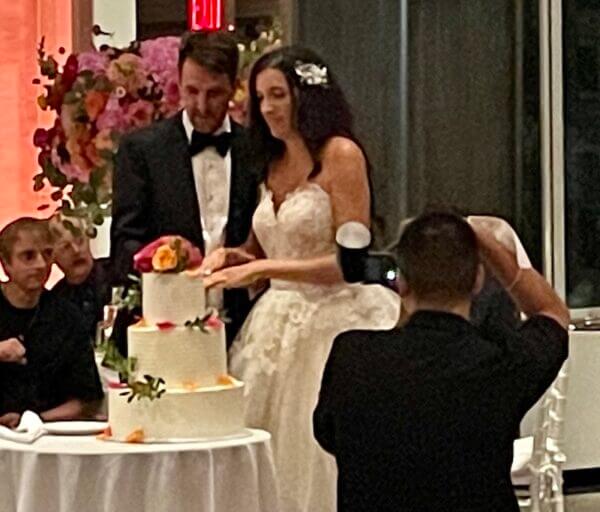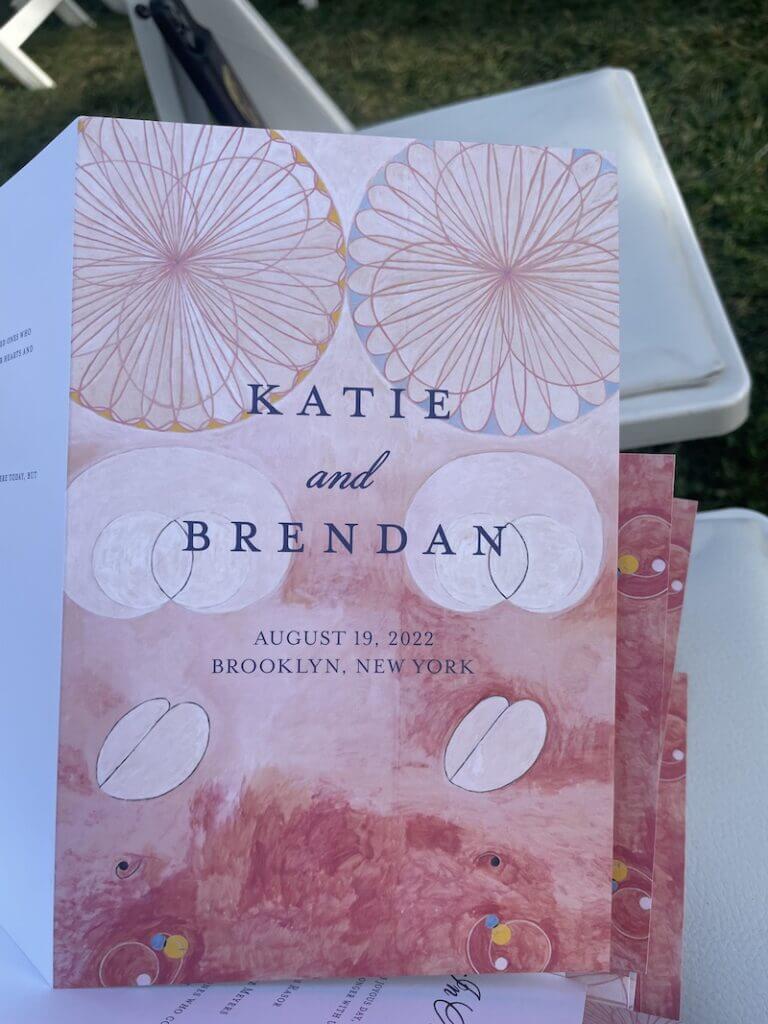 We have DJ'd (and provided the entertainment) many many times over the years at the Palm House for many special Weddings and other occasions and Katie and Brendan's wedding was no exception!!! We provided the Expressway Music Classical Quartet for both the Ceremony and Cocktail hour, Our Video services to allow the Brides dad (who couldn't make it to the wedding) to view the Ceremony over Zoom, Our DJ Dave Swirsky was the DJ for the Reception in the Palm House.
Wedding Ceremony
The wedding ceremony took place in one of the lovely meadows on the grounds of the Botanic Gardens. The weather was perfect and you couldn't have scripted a better atmosphere!
Expressway Music Classical Trio
We also were asked to provide our video services so the Brides dad (who could not attend)see the Ceremony from a Zoom Feed…it worked out perfectly!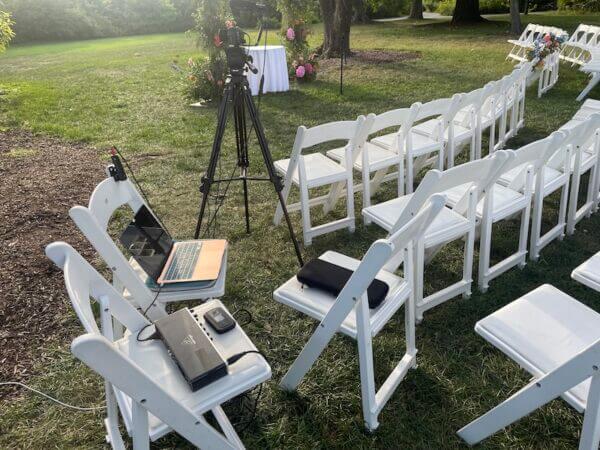 Cocktail Hour
When they were done with the ceremony our Classical Quartet made their way over to just outside of the Palm House and played for Cocktail Hour!!!
Wedding Planner
A Professional wedding planner can make the difference between an average event and an outstanding and memorable one. Christine Viola from EAP weddings is a very special planner…clients trust her and venues love her. Christine and her team simply make an average wedding/event the BEST in can possibly be! Our DJ Dave and Christine have over the years kept a tradition of taking a photo together at every wedding she recommends us on..here is the latest!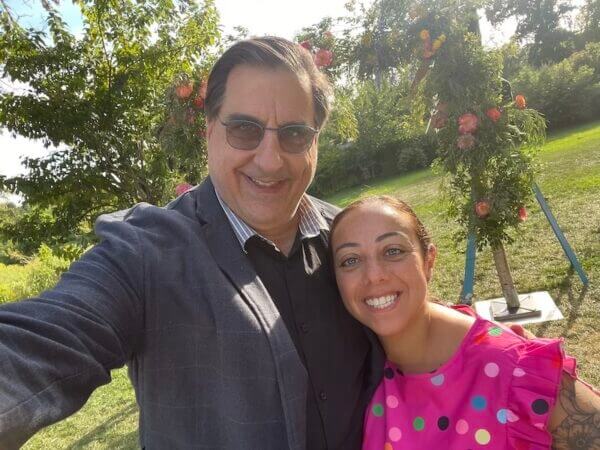 Wedding Reception
We have DJ many events in the Palm House and every single one of them has been run very professionally by Patina Events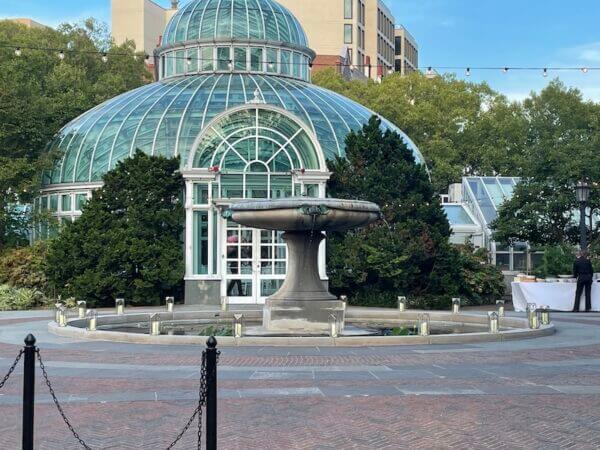 The space itself is actually perfect for elegant weddings. Because of the size of the venue and high ceilings we always bring our Wireless bose speakers to ensure that sound is distributed evenly throughout the venue….we find it essential to hear toasts and speeches crispy and clearly for all guests.
There was a lot of dancing all evening!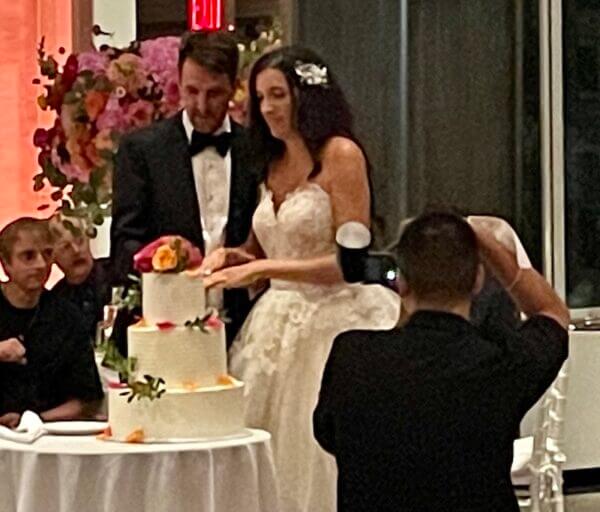 Thank you so much to Christine and her wonderful staff at EAP. Also thank you to the staff at the Palm house for hosting a fantastic Summer Wedding!!!!!!