Shadow Lawn Wedding
It was such a pleasure to DJ Maggie and Seva's wedding Saturday. Everything about the wedding was unique and matched their personality's perfectly. Having never dj'd at Shadow Lawn previously, my assistant Alex and I were both blown away when we got there at the layout and how well maintained the entire venue is. The ceremony is by the main house and here i'll let these photos show what it looks like: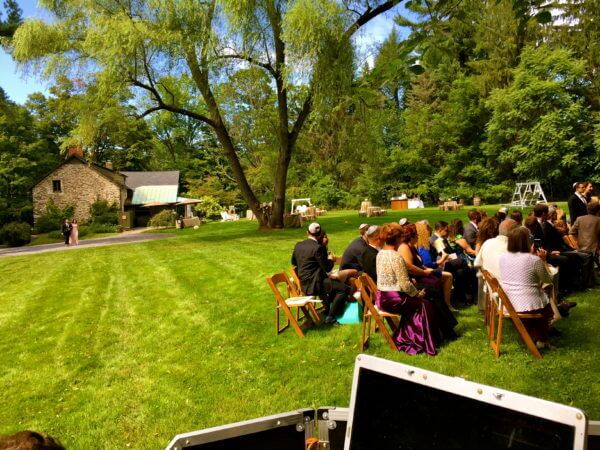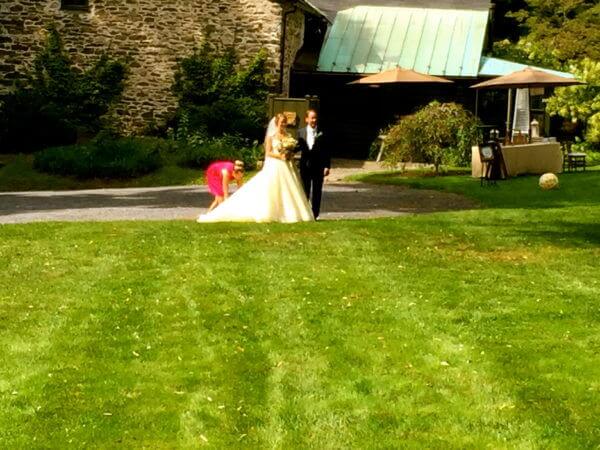 Here is my DJ View of the ceremony before all the guests arrived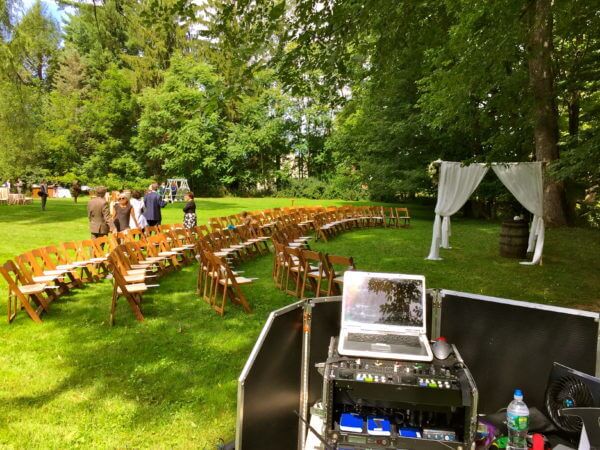 After the ceremony guests stayed on the lawn for close to 2 hour cocktail hour (the weather was perfect). For the reception they came across the street to the Barn where i was set up. Needless to say this venue is the opposite of a cookie cutter wedding venue(factory). It oozes charm and a homeyness that is hard to find anywhere.
Here is my DJ Set up in the Barn before guests arrive. So Cool!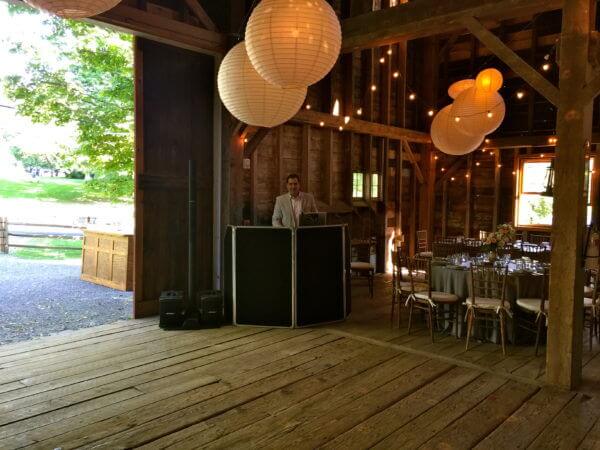 This was a really fun group as you can tell by the introductions!!
Sam Nichols and her Assistant Mike shot the wedding. These two were like special op Ninja's because they were right in there getting every single shot but when you watch them you can't figure out how they got to the shot so quickly. They are very nice to work with. The Caterer (Main Course) was also great to work with. Their appetizer spread was beyond delicious as was the food for the reception. They also have an exceptionally nice staff that i would certainly not mind working with again(headed by Amanda)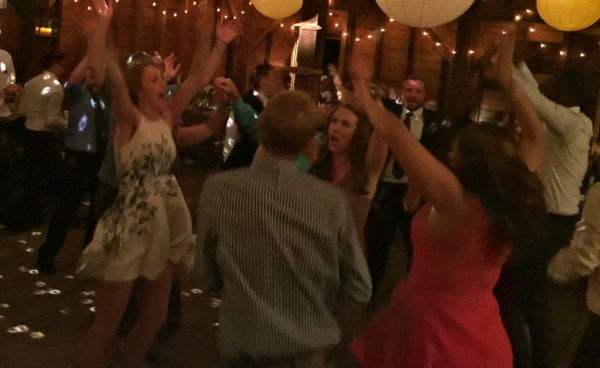 Thank you so much to Maggie and Seva for a DJ could not get a nicer, more full of life client then you both. Thank you
From: Maggie W
Sent: Friday, September 09, 2018:19 AM
To: David Swirsky
Subject: thank you

Thank YOU for making the night so magical! Seva could not stop talking about how much you nailed it, between playing his songs and your additions at all the right moments. Did you see how much he danced?!?

We plan on writing reviews when we return next week from the beach -I couldn't be happier that we found you David!

Best,
Maggie

Sent from my iPhone
Groom Review on Yelp
What can I say about DJ Swirsky that hasn't been said! He truly is as good as it gets! Before Dave, my fiancé and I interviewed eight different DJ's in the tri-state area (no, that is not a typo.) We both come from families who have musical backgrounds in one way or another and had a clear vision of what songs we wanted played at the wedding and how we saw our special day going. During our meeting with Dave and Charissa, they helped us feel at ease and reassured us that our vision would be made a reality, and they delivered!

Not only was Dave and his staff courteous and professional, the whole night's music was incredible. There was a big mixture of ethnic and cultural backgrounds at our wedding, and we truly believe Dave played the right songs at the right time, setting the tone for an amazing afternoon of fun twirling, jumping, shaking, and dipping. He managed to get everyone on the dance floor and it seemed like they never left.

Dave is a rolodex of knowledge when it comes to music of all different styles and genres. Choosing a DJ was a stressful experience until we met Dave, who's talent and charisma made the whole wedding flow flawlessly. Highly recommend!