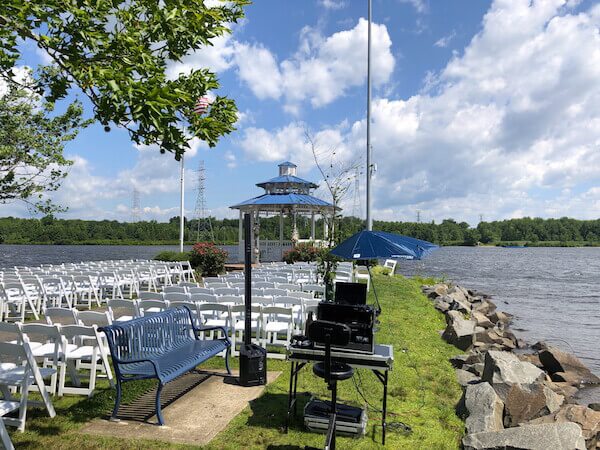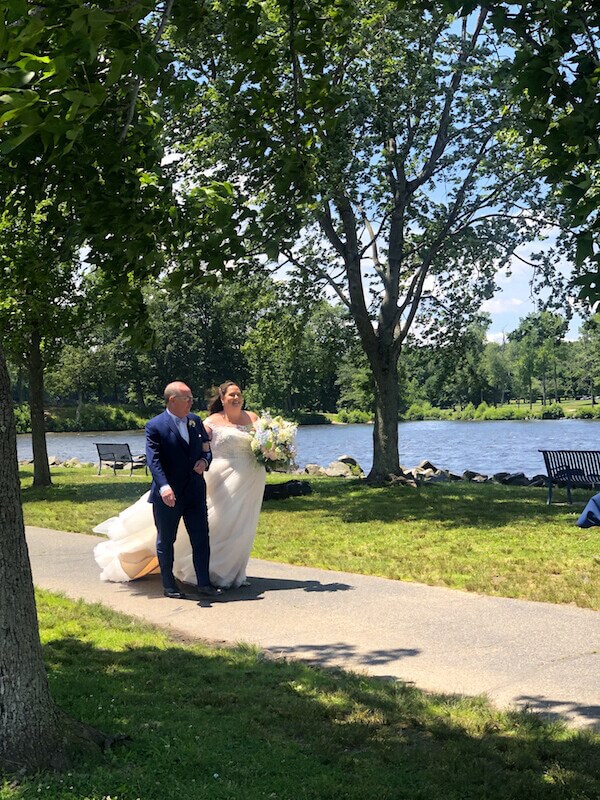 The wedding ceremony and Cocktail hour
It's an amazing view from the boathouse that is truly breathtaking. DJ Dave set up for the ceremony and provided the officiant with a microphone and speaker. Here is a photo of our dj equipment and ceremony set up before guests arrived. After the ceremony some guests attended cocktail hour while others walked around the NJ Boathouse grounds overlooking the lake. During cocktail hour DJ Dave made a custom made spotify music list and played it through the venues sound system.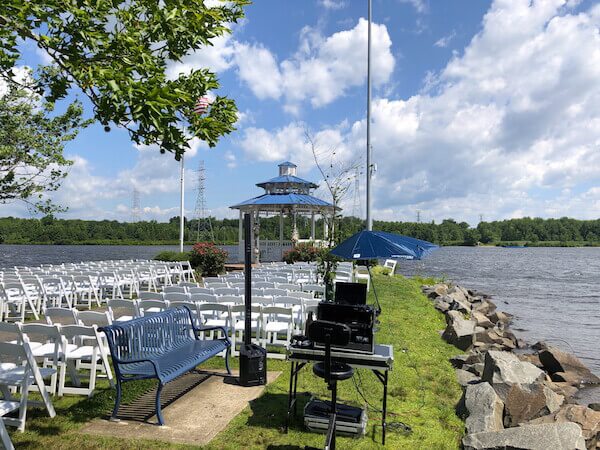 Wedding Reception with DJ Dave
The wedding reception began with DJ Dave introducing the wedding party into the Room. After the introductions Josh and Erin went into their first dance. When Dave is your DJ he will emcee all necessary announcements and introductions as he does in the following video. Dave will assist the maitre de in lining up the wedding party and then will announce the bridal party and then the bride and groom into the reception room.
To say that guests danced a lot would be an understatement.For a Sunny afternoon wedding there was a HUGE amount of dancing all event long! Josh and Erin are fun and friendly people and their guests were a perfect reflection of them! DJ Dave played music covering many artists, genres and decades. Expressway Music DJ Dave also likes to take requests and fit them all in seamlessly.

There were also many poignant moments at the wedding like the Bride and Grooms three friends pictured below. The Boathouse does an exceptional job at conducting a wedding and were very glad to DJ there and hope to be back again soon.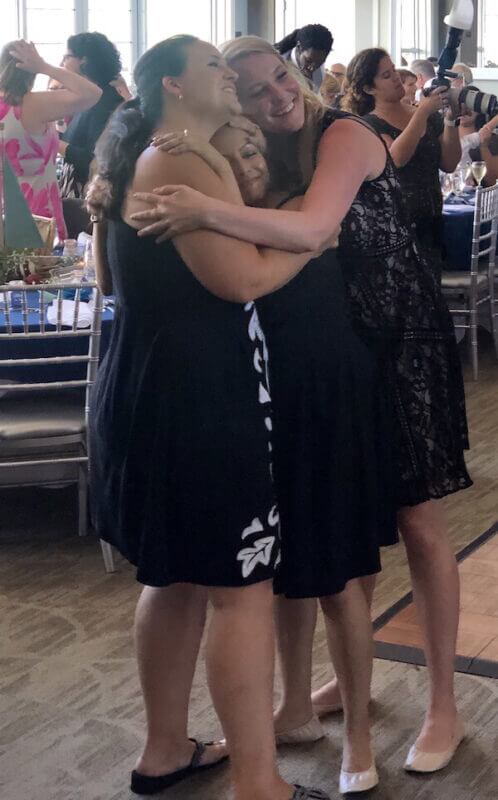 DJ Dave met Josh (groom) at a Karaoke night he was hosting on the Upper East Side and hit it off immediately. A few months later Dave was so honored when Josh and Erin asked him to be their wedding DJ! They are both highly creative and musical people and we are so grateful to have been a part of their big day!
Placeholders, Sign-In Book and Wedding Cakes

Josh and Erin have a real eye for unique items like the place holders above and their one of a kind Sign in Board below and to top it off the two wedding cakes that were a big hit with guests!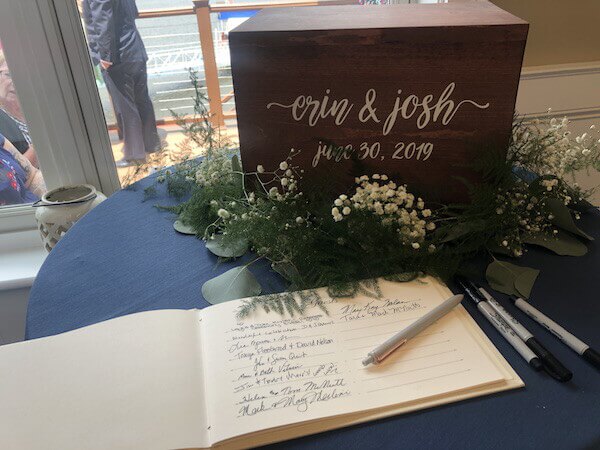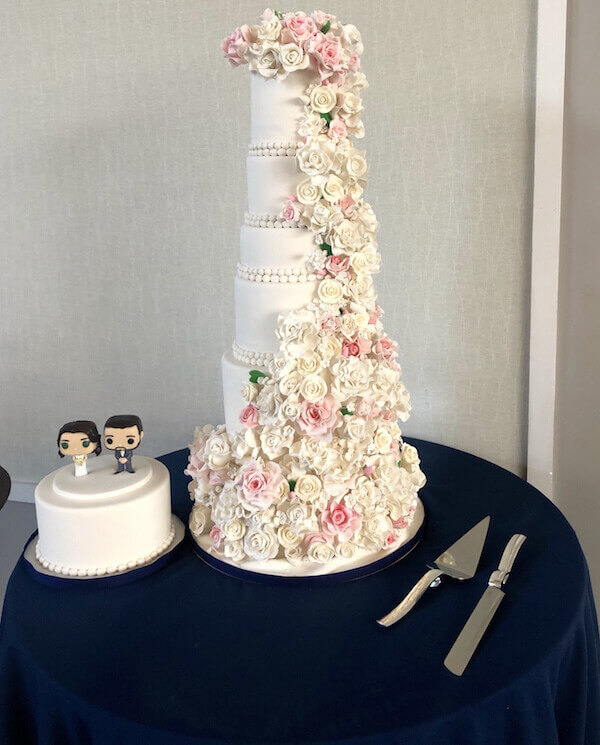 NJ Wedding
NJ is a state that is filled with unique wedding and event venues. The Boathouse at Mercer lake is very near the top of the list as one of those unique spaces. Thank you to the lovely staff at the venue the NJ Boathouse at Mercer Lake and also to Josh & Erin to trust us for the music at their wedding! We loved being your DJ!
[wpgmza id="34″]