Expressway Music DJ and Lighting at SOI Wedding
We are very thankful to work in an Industry and City with so many nice clients and venues. Last weekend we were fortunate enough to work again with John and his staff at one of the most unique wedding and event venues in New York City, the Society of Illustrators. Our Clients were a lovely couple who went out of their way to make certain that their guests had the absolute best time at their Wedding….and they did. (see below!)
The Society of Illustrators is one of those rare, non cookie cutter, event venues that oozes character and isn't too large or too small. There is an ideal alcove to place the DJ or small band and an equally custom like space to put the photo booth. As you can see from the above video you can creative with the lighting that isn't obtrusive or cheesy.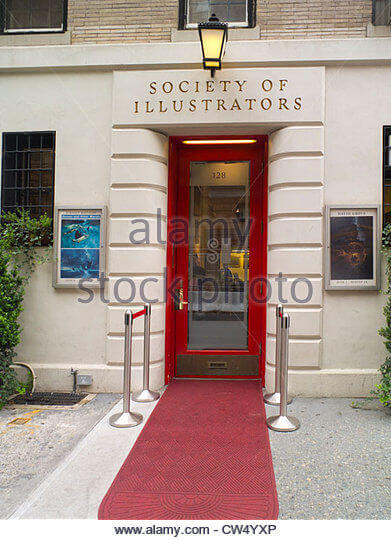 When the Bride contacted us she emphasized that they have guests coming in from all over and wanted the music to reflect that. Our DJ Dave was on it and kept Bride, Groom and Guests dancing all night to a genuine mix of styles, genres and artists.
Our DJ Dave is always excited to DJ at SOI for their great acoustics and nice staff and for the amazing dance parties that he has created here. "The space is my co dj" says DJ Dave. Here is DJ Dave at the wedding.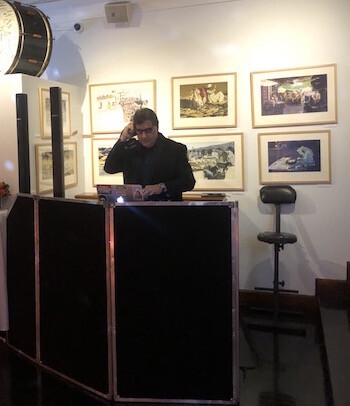 From: Daphne
Sent: Friday, November 15, 2019 6:12 PM
To: Admin (Expressway Music)
Subject: Thank you!
Hi Charissa!
We had a blast— DJ Dave was AWESOME! I hope Dave (and his assistant Sam) had fun also.
Thank you for all your help!
Daphne (and James!)
Thank you so much to John at Society of Illustrators and to the Bride and Groom. We loved being your dj!!!!