"The Music was incredible"
We often get letters after our Dj's play weddings. At this wedding, the review, from the bride's mom, started out with "The Music was incredible!". Needless to say, Expressway Music owner-DJ Dave Swirsky was thrilled upon reading this! Bride and Groom had a wedding for the ages Saturday night at The Foundry in Long Island City. After the Bride and Groom's first dance song guests joined them to begin the first dance set of the wedding. Guests were obviously so happy for the Bride and Groom and it really showed by the amount of dancing they did…all night long guests joined them to songs representing all styles of music/genres!
Expressway Music provided the DJ (Dave Swirsky) and Lighting for the entire wedding . The Foundry is one of the most unique and accessible event spaces in the NYC tri-state area. The venue is first rate as is their staff. Here is a photo of DJ Dave (and our decor uplighting) before guests arrived.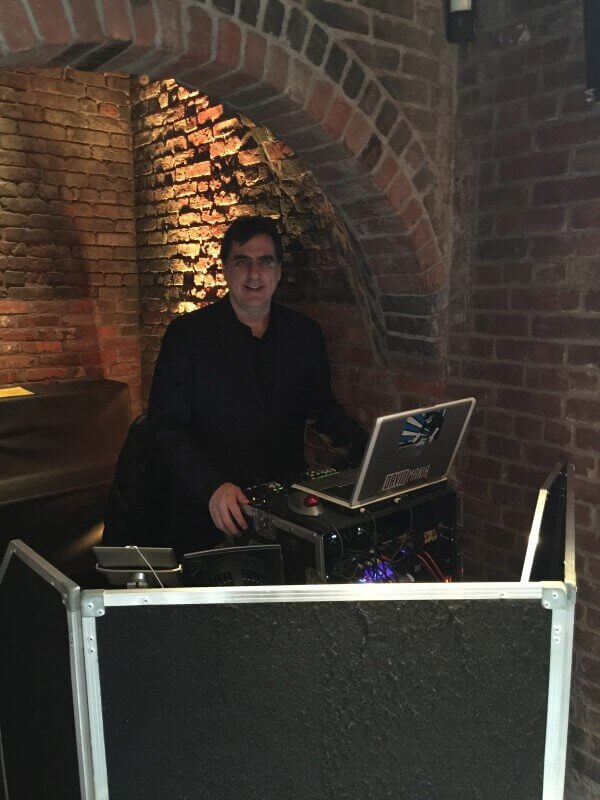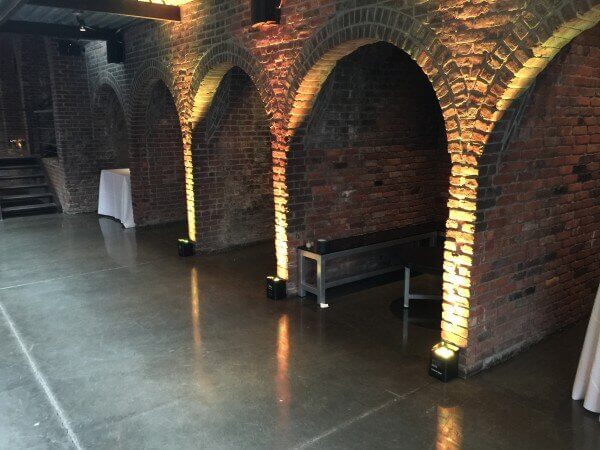 Here is an overhead view of the Bride and Grooms first dance "All of Me" by John Legend. There was a lot of love in that room and you could feel it.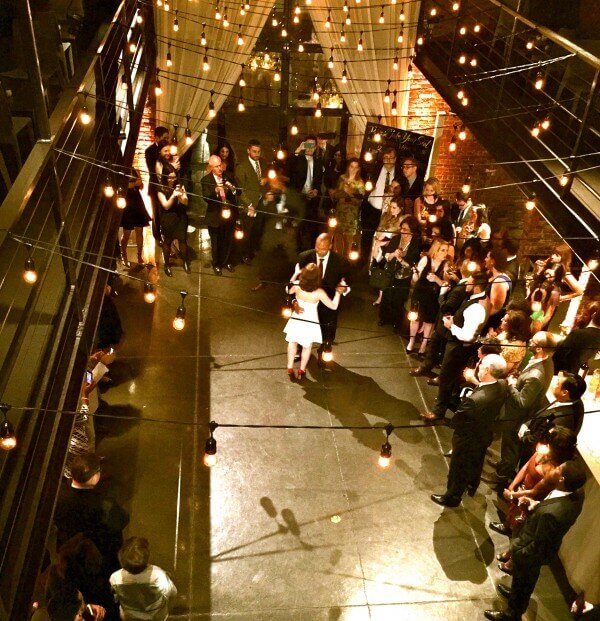 Angela and Lindsey from the Foundry were also instrumental in making this wedding a truly special event. They are on point in every way taking care of guests and vendors alike and covering a lot of the behind-the-scenes details that help make an event like this VERY special.
DJ Dave was asked to choose the last song of the wedding and it was a HUGE hit…here is a brief video: (How can you go wrong with a Bob Marley song after all?)
We received TWO letters after the Wedding. One from the Brides Mom and one from the happy couple (see below)
Brides Mom Letter
From: Betsy
Sent: Monday, April 11, 2019 11:43 AM
To: [email protected];
Cc: Beryl
Subject: thank you
David — the music was INCREDIBLE! Perfect mix! I know you really paid attention to Beryl and Darren's musical preferences. Kept it lively all night long! Great fun! It was worth my feet killing me by the end of the night!
Betsy
BRIDE AND GROOM LETTER
From: Beryl
Sent: Monday, April 11, 2019 3:12 PM
To: Betsy; Darren
Cc: david
Subject: Thank you
David,

What can I say? If it were up to me, I would crown you the best DJ of all time! This was the one area that I let Darren take the lead, given that he has stronger music preferences than I did. When we spoke on the phone a week ago, I knew immediately that Darren's instinct were right and you were the perfect person to DJ our wedding. Not only did you give us everything we wanted, you played music we hadn't even told you we liked and it was perfect! I really almost died when you played DMX's "Up in Here" which I used to listen to ALL THE TIME. You gave us exactly what we wanted–a party of guests who danced the night away. The music exceeded our expectations and was a huge part of having the wedding of our dreams, which we had!

If there is ANYTHING we can do to promote your business and let others know how fabulous you are, please do not hesitate to tell us! We would be happy to write a testimonial, post on a website, whatever it takes!

Thank you till the end of time for just being the freaking best!

Love always,

Beryl and Darren