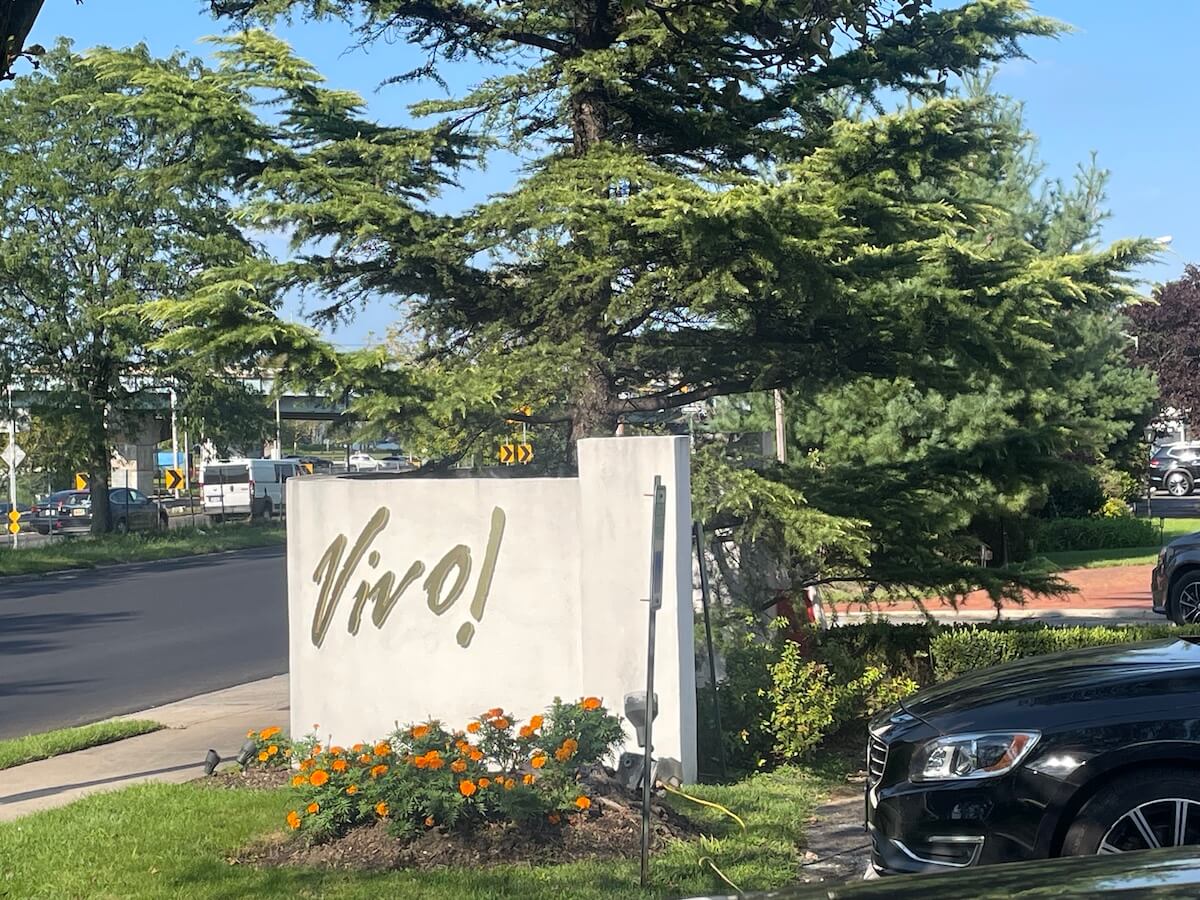 The Ceremony
First, imagine the most beautiful morning possible with clear skies and not a cloud blocking the sun. The venue has large clear windows that allows for tons of natural light which made the photographer Gil extremely happy. The officiant for the wedding was officiant/Comedian Dave Goldstein who did a great job marrying Jared and Stacy. Our DJ Dave Swirsky played "Love(can make you happy)" by Mercy, "Make you feel my Love" by Adele and many other pre-ceremony songs until the ceremony began and then played "Canon in D" for the Processional and "All you need is love" the Vitamin String quartet version for the recessional!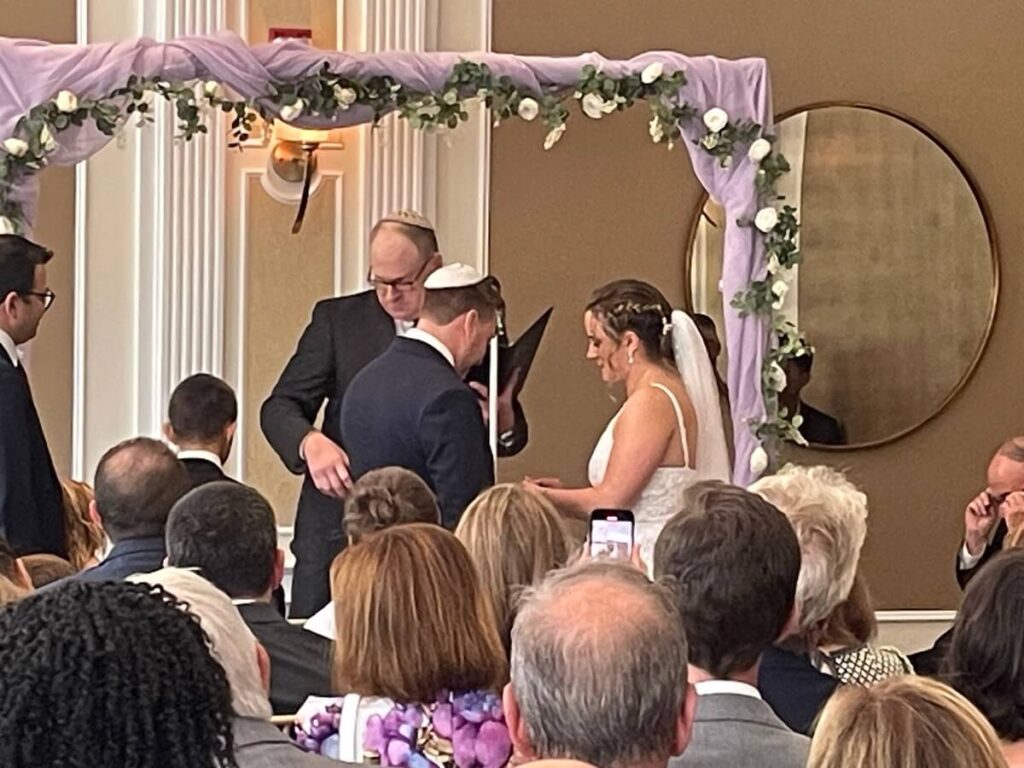 The Venue (Vivo)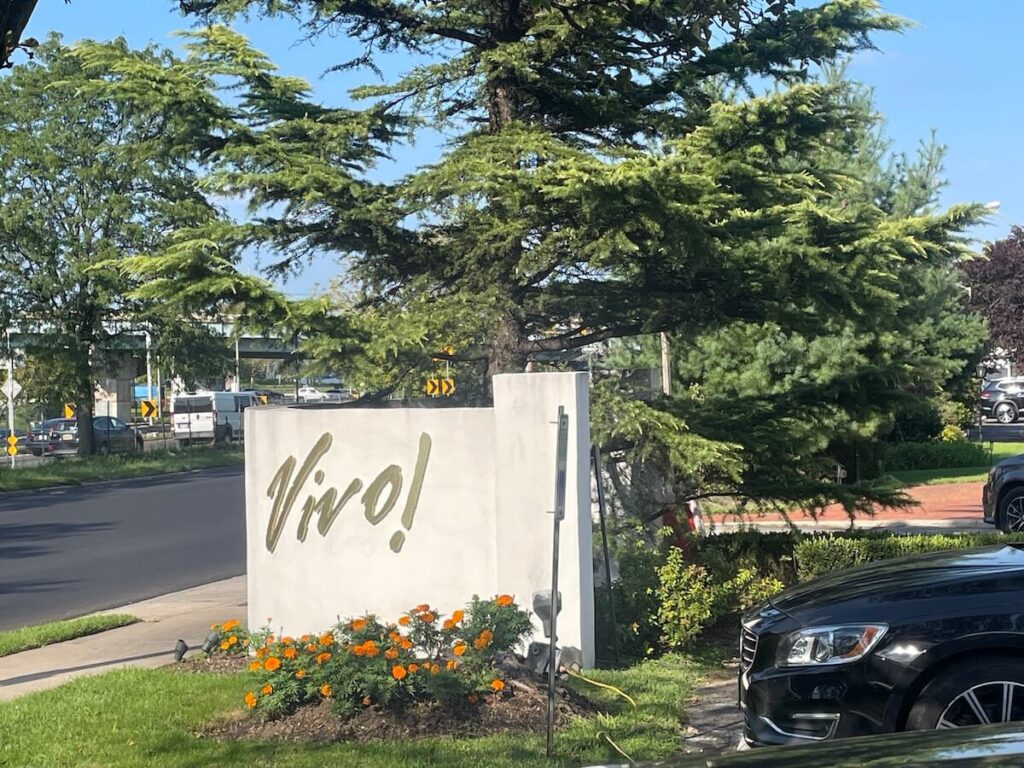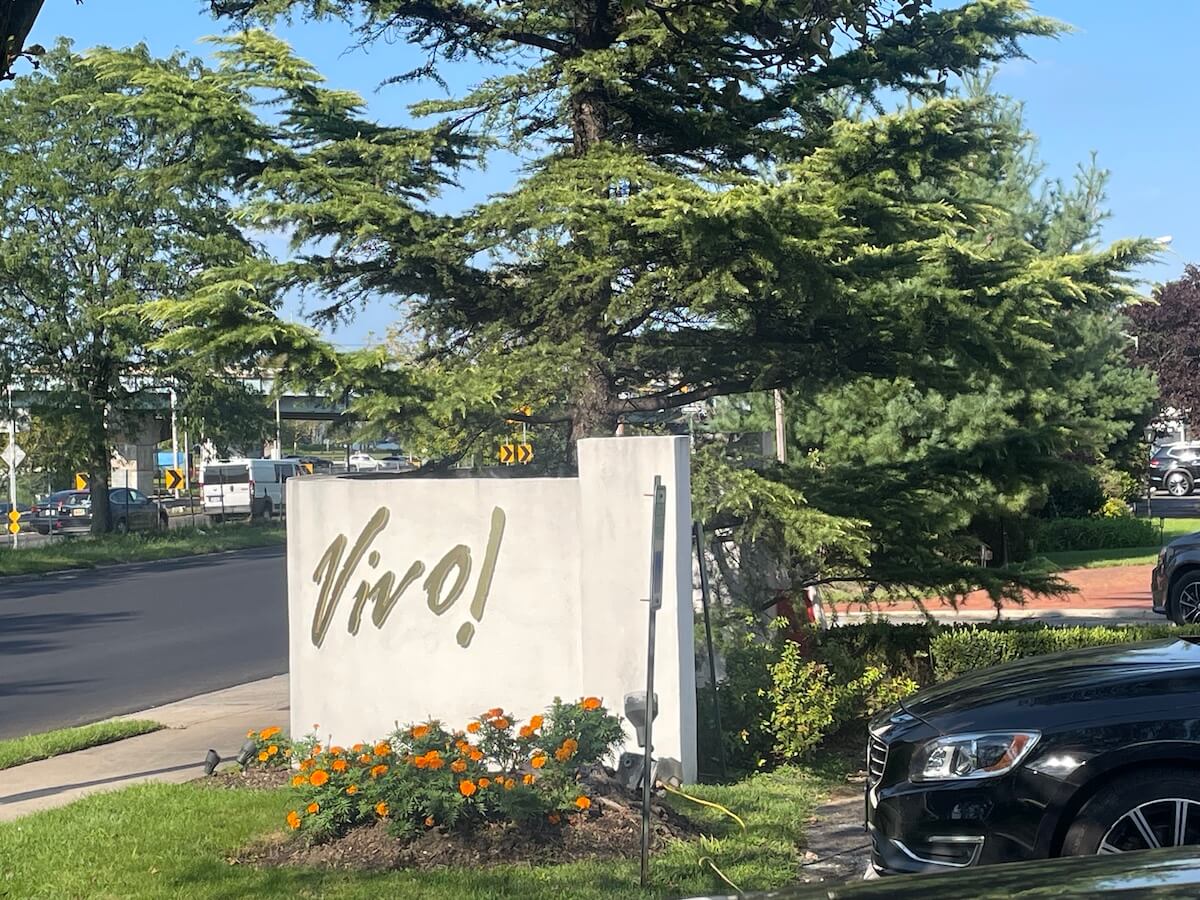 The restaurant is a direct mix of elegance mixed with old world charm. The venue was once the home of long ago hollywood star Rudolph Valentino, and the rooms are unique and inviting. The food is exquisite and the staff couldn't be more friendly and accommodating.
The First Dance
DJ Dave introduced Stacy and Jared into the main room to "Marry You" By Bruno Mars and immediately went into their first dance song "The Way I Am" by Ingrid Michaelson and then right into a Short Hora which was festive and fun!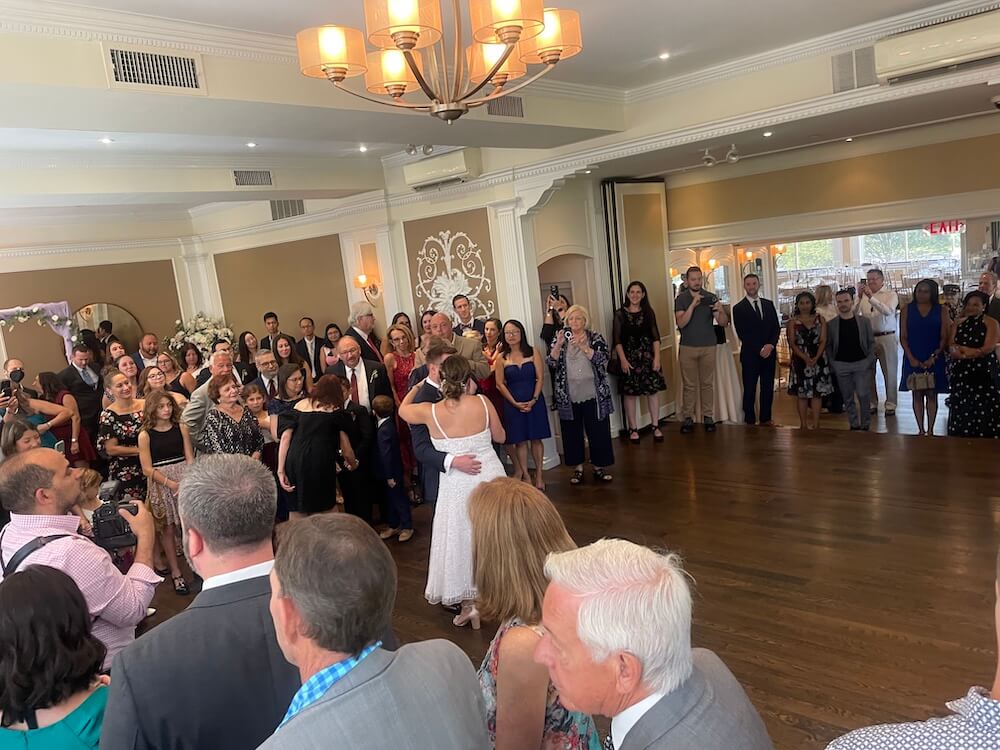 The DJ
Expressway Music Owner-DJ Dave Swirsky was chosen by the Bride and Groom because Dave DJ'd Stacy's sisters wedding in Port Washington NY 9 years ago and they "wouldn't have any other dj!!!).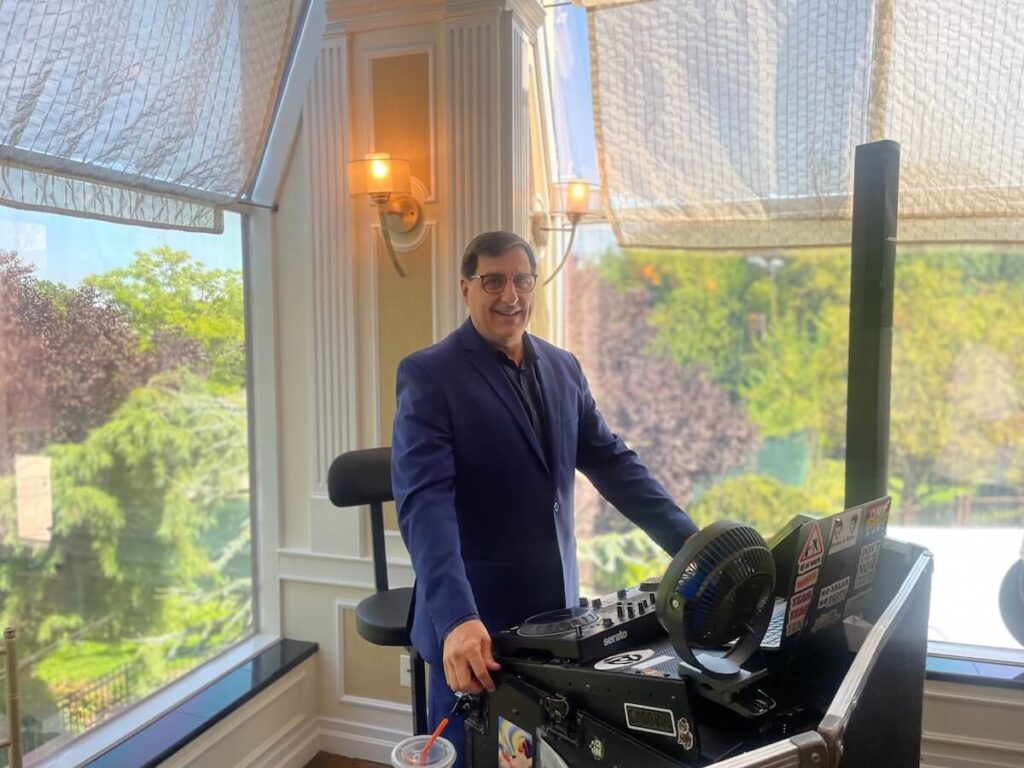 Here is the Bride's sister Julie and her husband Jake who came over to say hi to dj dave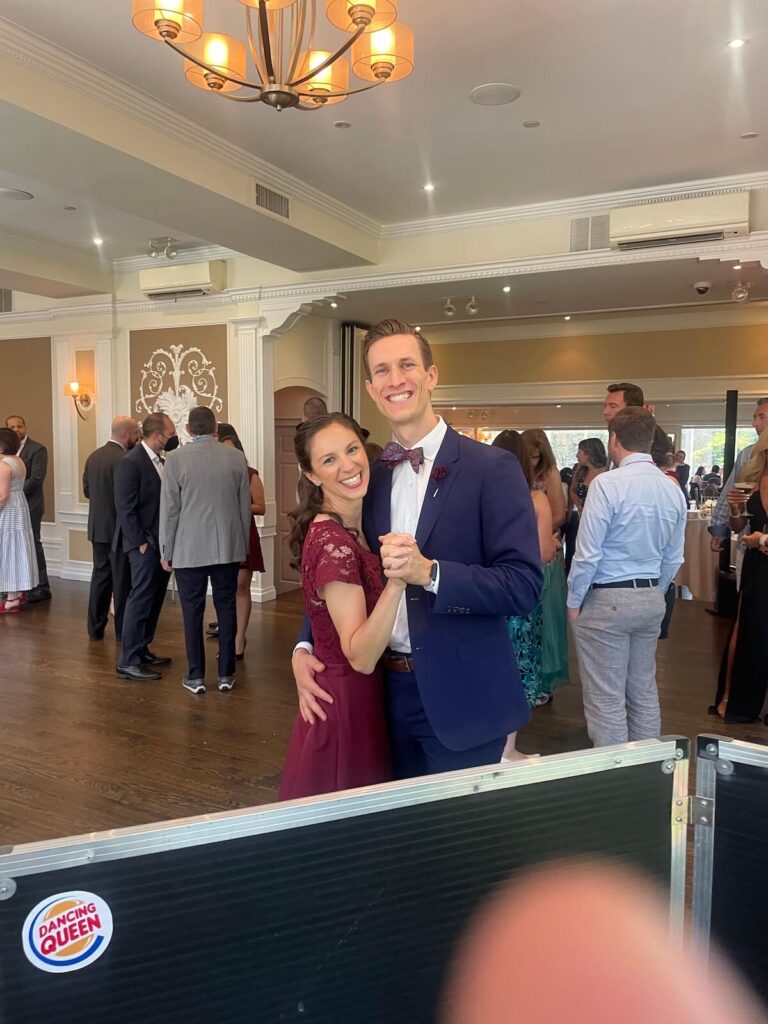 The Dancing
Day weddings don't typically get the same amount of dancing as night weddings for obvious reasons. Not so at this wedding. Guests were in a great mood. Love was in the air and there was almost non-stop dancing all day!
Thank you Letter from Bride and Groom
From: Stacy G
Sent: Tuesday, September 5, 2023 2:35 PM
To: David Swirsky <david@expresswaymusic.com>
Cc: chirojared
Subject: Thank you
Dave,
You were absolutely amazing! Thank you so much for all of your amazing work to make our day special. Where can we write a review for you?
Yelp Review

More thanks
Thank you to Stacy and Jared for having our DJ Dave provided the soundtrack to your wedding. Thank you to the great Vivo staff for hosting a truly memorable wedding. Thank you to the wonderful guests and other vendors we worked with.