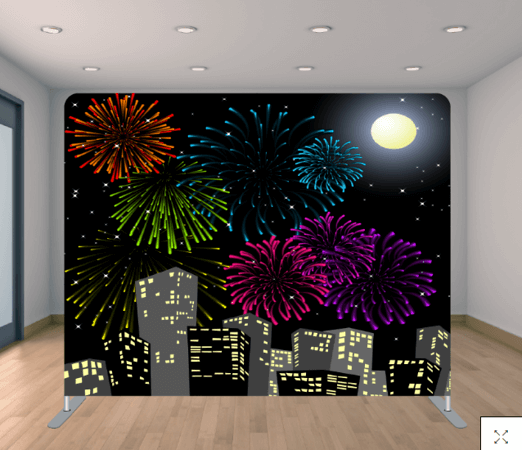 26 Bridge Bar Mitzvah
Shir and his friends and family threw down at his Bar Mitzvah at 26 Bridge in Brooklyn. If guests weren't dancing they were singing Karaoke. If they weren't singing Karaoke they were answering trivia questions from DJ Dave and playing games with Expressway Music Dancers Michelle and Javon. 26 Bridge is an ideal venue for holding a Bar or Bat Mitzvah or for any other type of event.
We were so pleased when Shir's folks told us that the party was "exactly what they wanted"…they were thrilled with the Music, Games, Trivia, dancers and overall presentations.This is the second Mitzvah we've have done for this Lovely family. The first one was for Libi at the Green Building in Brooklyn NY.

We often fill in dance sets with Karaoke in groups. As usual, it was a big hit! Below was their version of "Shallow" from A Star is Born (by Lady Gaga and Bradley Cooper). Shir was the lead singer as you will see below!
Expressway Music DJ/Founder Dave Swirsky was the DJ/MC for the party. DJ Dave mixed it up between high energy dance sets, Karaoke, trivia and games. Our Plasma TV's were also a huge hit to play Shir's Montage over. Here is DJ Dave and his set up at 26 Bridge before Bar Mitzvah guests arrived.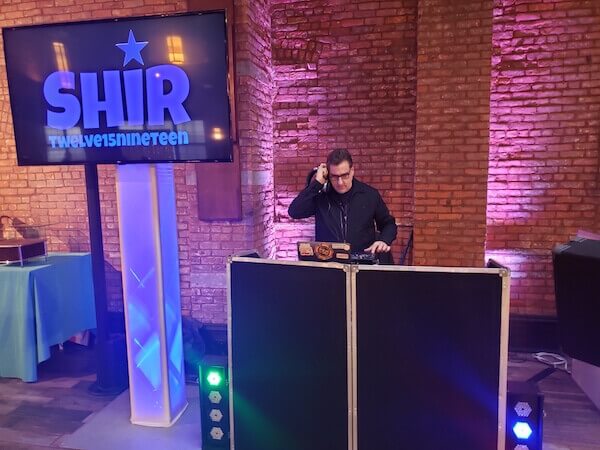 A unique Hora was very important to Shir and his family and we did not disappoint. DJ Dave has many unique
Hora's from various artists both short and long and with and without vocals.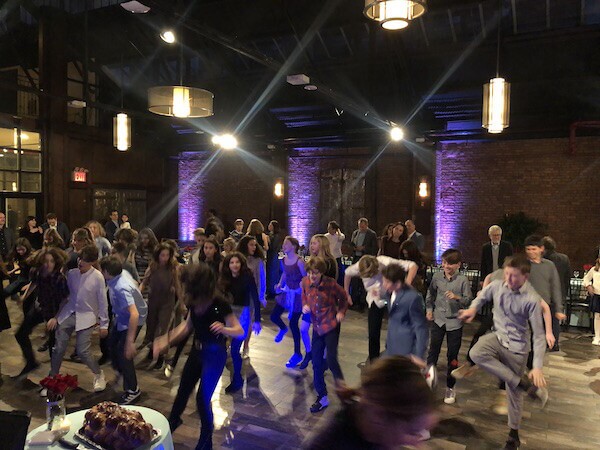 Thank you to Shir's parents for having us back again to provide all the music and entertainment and to the wonderful Planner/Event Producers Starling On Bond who helped make this a very memorable event in every way possible!