Bar Mitzvah NYC @Brasserie 8.5
We provided the entertainment for Ben's (Buzzies) Bar Mitzvah Saturday Night. We also did Ben's Sister's Ellie and Brothers Reuben Mitzvah's previously and each were unique and wonderful in their own way! Having been through 2 Mitzvahs already Ben's folks knew exactly what they wanted and didn't want for Ben's Party. The party was set up where the Adults ate in the "restaurant" (front) part of Brasserie where we provided our Green Screen Photo Station, Screen/Projector to show the montage on a loop. There were also two separate bands. One played klezmer for maybe the longest active Hora i've ever experienced (a good 45 minutes!) and another band (later) to play dinner music and then top 40, motown etc.  The kids room was in the back of the restaurant where we provided 6 sports games (2 ping pong tables, 2 foosball tables, 2 air hockey tables), our light up dance stage, our dance floor, decor lights, and Emcee Jay and me (DJ). We also had our talented "Magic Alex" do stroll around Magic/mentalism in both rooms for the kids and adults.

The Brasserie 8.5 is an ideal space if your having a large Bar/Bat Mitzvah and want the kids to have their own space but also be able for the adults to join the kids (or vice versa) at some point. The space is immaculate and the food is consistently outstanding. We have worked here many times and they are very consistent quality wise.
Dancing
In both the Front room and the Back Kids Room there was a LOT of dancing. Here is a video of the epic hora all guests participated in, in the Front room.
Cha Cha Slide (Back Kids Room)
Cupid Shuffle (Back Kids Room)
Expressway Music's "Magic Al"
both the kids and adults were completely blown away by one of our most requested Magician/Mentalists "Magic Al"
Sports Games
Ben's friends LOVE Sports so they had us bring 6 sports games (2 ping pong, 2 air hockey and 2 foosball) we also customized each one with Buzzie's name.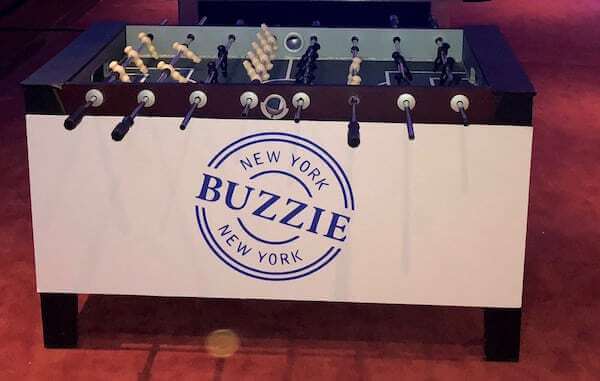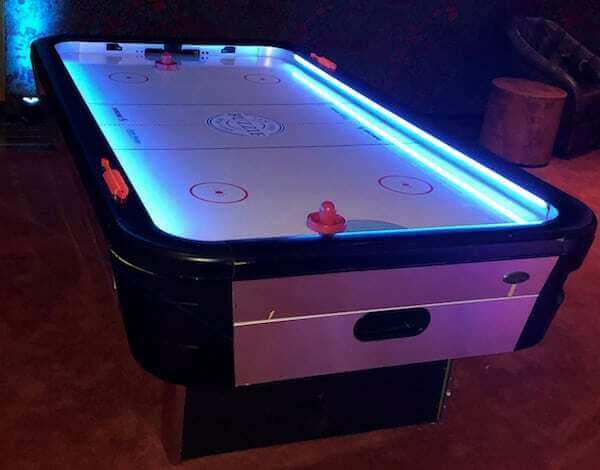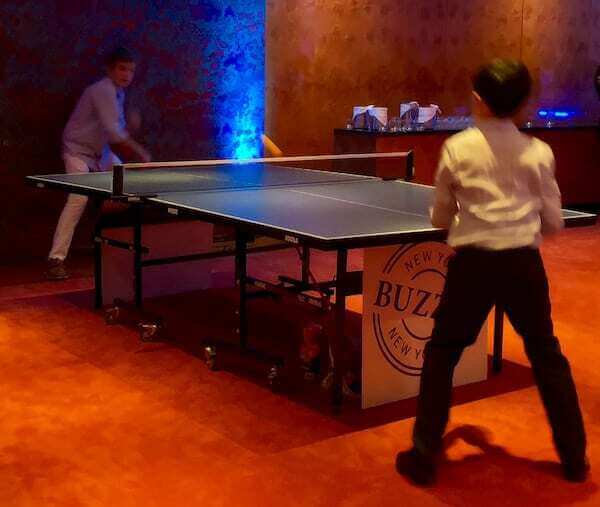 DJ, MC and Charissa (our event guru)
I was the DJ for this party (Dave Swirsky) and our long time Emcee Jay (Jordan) was working it between the adult room and kids room all night. Jay conducted our raffle, played games with the kids and coordinated everything (Hora, toasts and more) in the front room for the adults. Here is a photo of me and our cherished event mgr Charissa (who helps in every aspect of each event we do)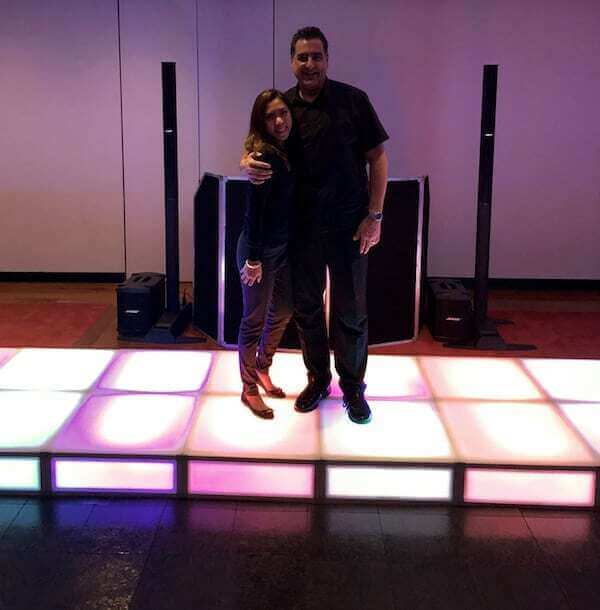 From: Joshua
Date: Monday, June 25, 2018 at 3:11 PM
To: David Swirsky
Cc: <admin@expresswaymusic.com>, <rita>
Subject:  Thank you so much
 Thank you so much David. It was a fantastic event. You guys went over and above and everyone had a phenomenal experience. Including us and especially Buzzie!
Josh and Rita
Related Links