Foundry Wedding Long Island City
I DJ'd again at the Foundry in Long Island city Saturday night. Tonight I hooked into the venue's sound system because there were different things happening in different rooms, In addition to the DJ (me) we provided the live music for the ceremony and cocktail hour for a lovely couple Saturday night for another Foundry Wedding Long Island City.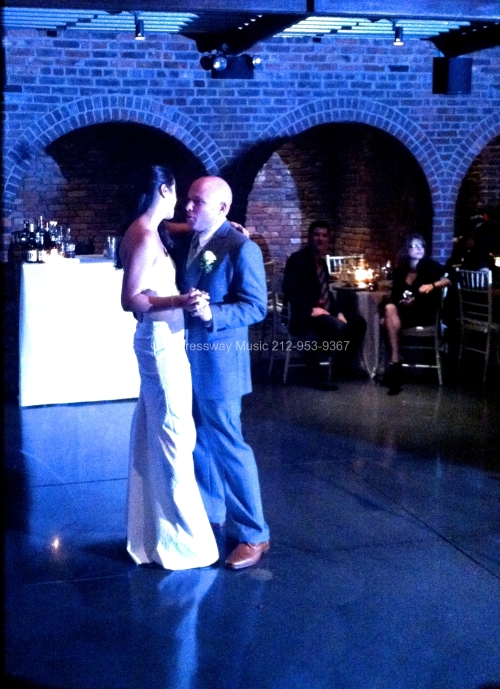 Guests enjoyed the music of Expressway Music Violinist Yan for the pre-ceremony, ceremony and cocktail hour. Yan has a huge repertoire and played beautiful music that was in the back round and not too loud so guests could talk and eat comfortably.
This was a huge dancing crowd and dj Dave did not disappoint. Here is a photo of (me)DJ Dave Swirsky during reception.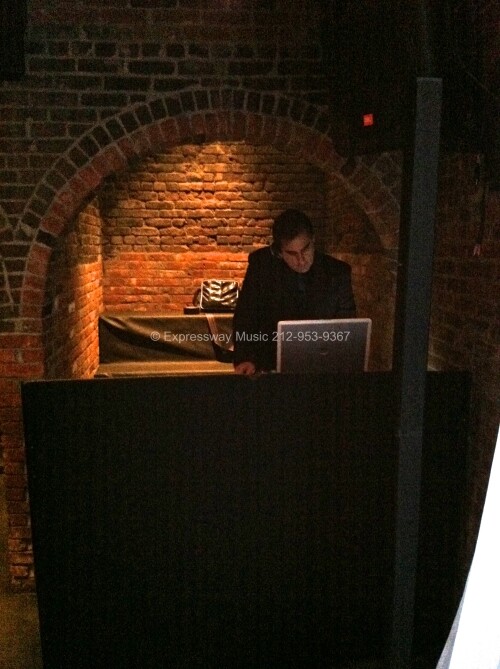 If you are ever in Long Island City you should make it point to stop off and look at The Foundry. It's a non formal great event space that is booked almost every day of the week with photo shoots, corporate events, Bar/Bat Mitzvahs and weddings. The staff at the Foundry are always so accommodating and friendly and the space itself is as unique as it gets.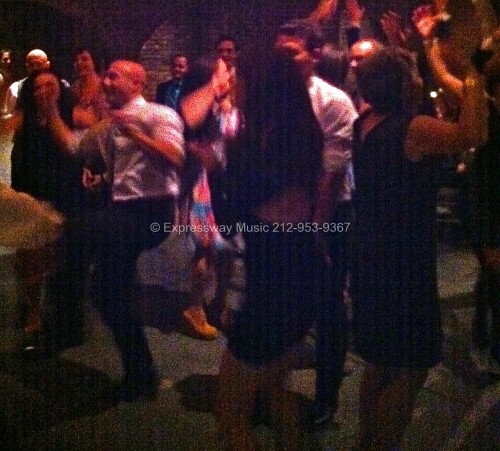 The Foundry is on the short list for the most unique Wedding and Event venues in New York. The Foundry also has a wonderful staff that make you feel that they are truly glad you are there!
The Wedding was produced and Catered by Indiana Market & Catering. Indiana's staff was very friendly and their food was excellent!!!
NYC Photojournalist Laura Pennace photographed the wedding and is delightful to work with!
Thank you to Joe and Alicia (a great couple we really enjoyed working with!)
From:Alicia
Sent: Wednesday, October 22, 2014 1:23 PM
To: David Swirsky
Subject: thank you!
Thank YOU David! We got so many compliments on our DJ selection and we thought the music was awesome and so different from any of the weddings we've been to. We had an awesome time and I'll be sure to refer you. Thanks again!!
Alicia