Karaoke DJ Events
Our DJ Dave has been busy with cool karaoke dj parties and events last week. The following are photos, videos and letters from the various events we were at.
The Dream Hotel Downtown
Owner/DJ Dave Swirsky was at the Dream Hotel Downtown in Chelsea for a "going away party" (for a couple moving to Austraila) Guests sang and danced to a fun, sing alongable playlist. Guests had a blast as you can see from the below video of the last song of the night.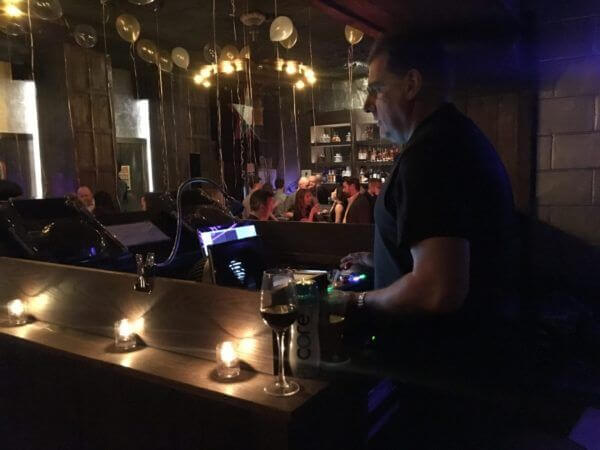 Television Station Event
DJ Dave also hosted a DJ/Karaoke happy hour event at Stout NYC. Stout is the largest Irish Bar in Manhattan and is near MSG (Madison Square Garden)
Here are some memorable karaoke performances from that night.
Brooklyn Karaoke
DJ Dave was also at a great new event venue in Brooklyn called Littlefield. Littlefield has state of the art sound and impressive stage with plenty of room for bands and singers. The staff also could not be more helpful. DJ Dave was there for a "leaving New York" party. Guests sang all night to a wide diversity of genres and tunes.