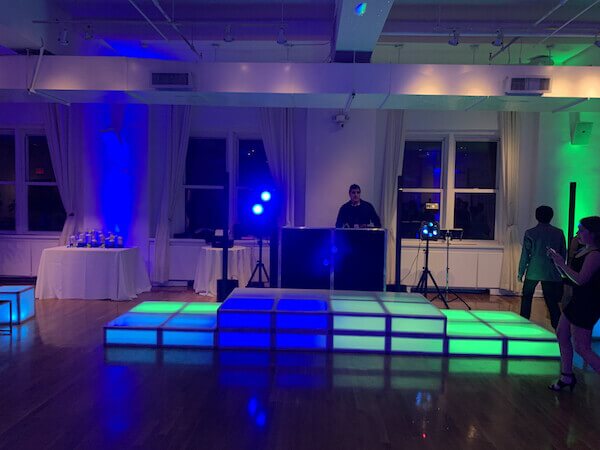 Midtown Loft Bar Mitzvah
Ethan and his family and friends celebrated his Bar Mitzvah in grand fashion at popular NYC event venue the Midtown Loft. Both floors of the loft were utilized and we provided a good portion of the entertainment including DJ, MC, Dancers, LED Stage, Lighting, Sports Games (Pop a shot, Air hockey, Ping Pong), our very popular Mirror Photo Booth and Video Projector and Screen to show the Montage. the staff, view and the food at the Midtown loft are always outstanding.
Sports Games
Our sports games are all professional grade quality and not the type you find in your average basement. At Ethan's party they chose our Ping Pong, Pop a Shot and Air Hockey tables. This is a popular trio of games as at any given time of the Bar Mitzvah there were guests playing all three games whether it was the Boys, The Girls or the Adults!!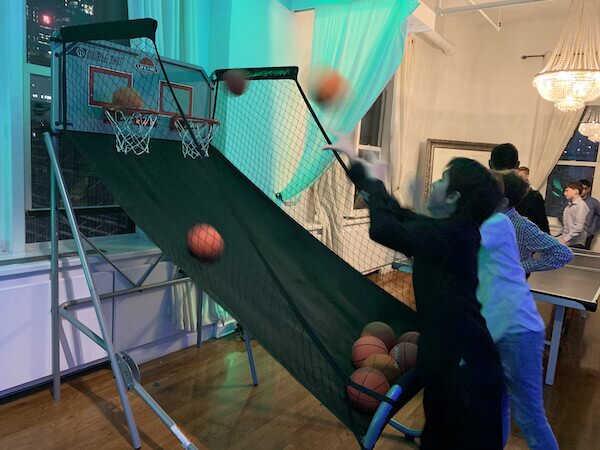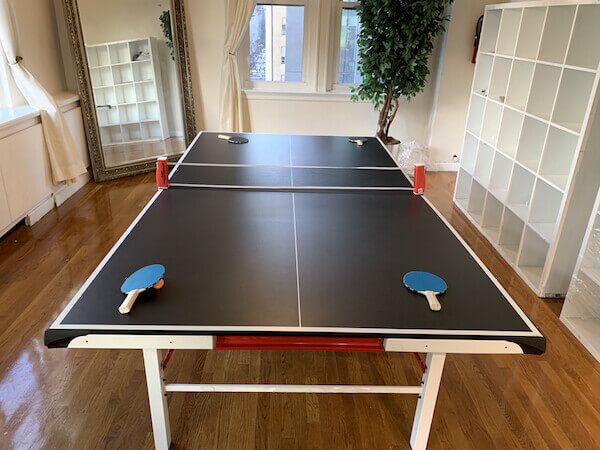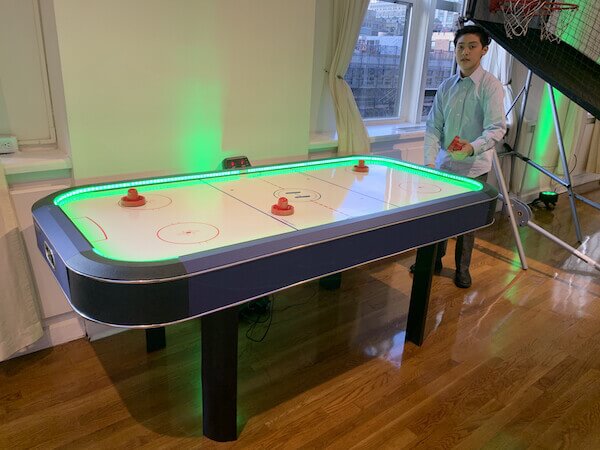 Expressway Music Team
We are very proud of the fact that most people at Expressway Music have been with us for many years. They are talented, caring and have the special "it" factor that is impossible to showcase on a website or online. We had our "A" team out for Ethan's Bar Mitzvah for sure. Here is our Emcee Alberto with two of our highly requested dancers (Chloe and Lauren)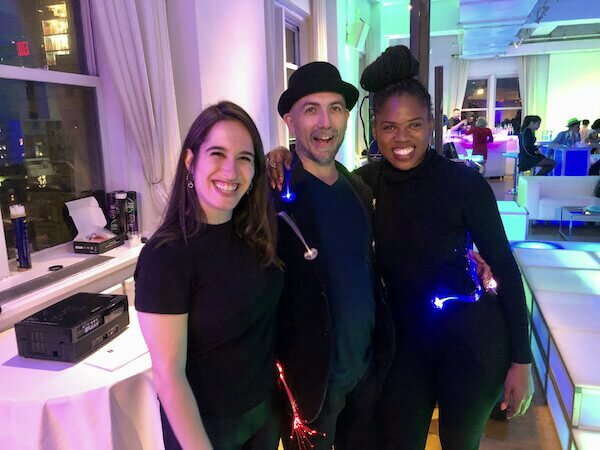 Expressway Music Founder/DJ Dave Swirsky was the Disc Jockey on Ethan's Bar Mitzvah. Dave played music that kept both the adults and Kids dancing all night. When the adults ate the kids danced and played games like Coke and Pepsi, Hula hoops and more.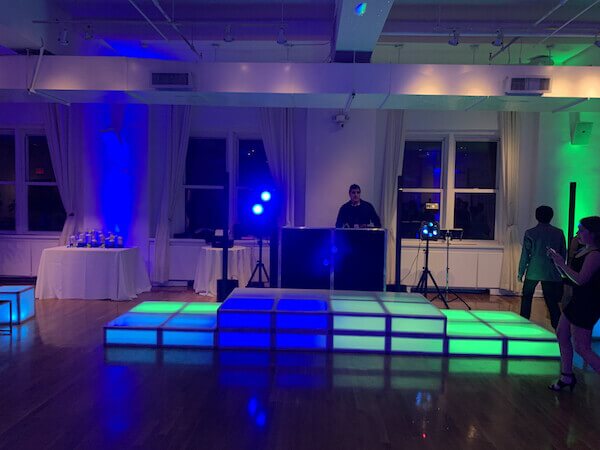 Coke & Pepsi Game
Expressway Music Mirror Photo Booth
We offer different styles of Photo Booths however our Mirror Photo Booth has been a favorite particularly at Bar and Bat Mitzvahs. It was super popular at Ethan's party where guests utilized all of our funky, cool props and kids and adults alike enjoyed the many photos they got to take home and also upload to their social media accounts! It doesn't matter if you are having a larger or smaller Bar Mitzvah, the Midtown loft is ideal for your event because it can handle all amounts seamlessley.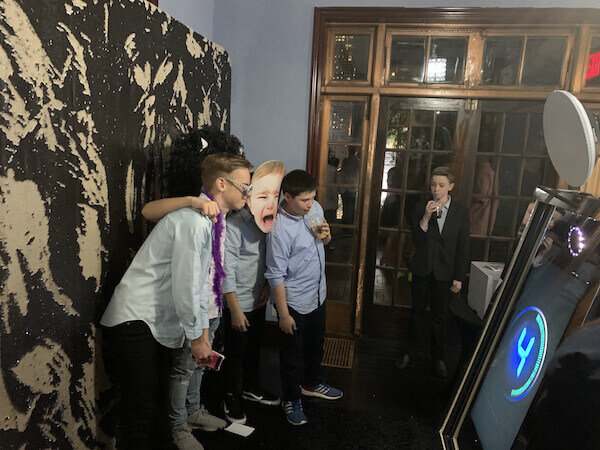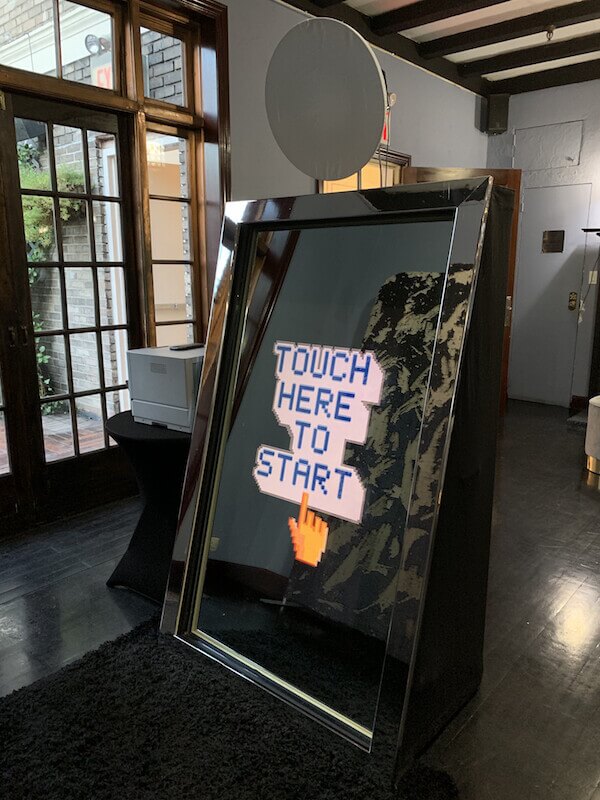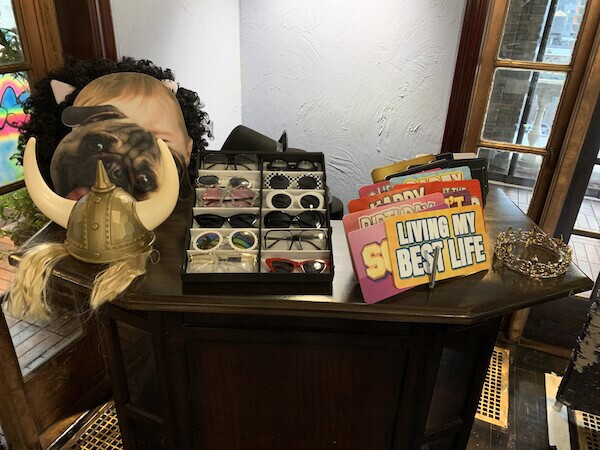 From: Vanessa
Date: Tuesday, October 22, 2019 at 9:37 AM
To: David Swirsky
Subject: Thank you
Hi David,
We had a great time! My son is very happy!! Thank you for everything!! I will leave a review when I get a chance. Thank you again!!
Vanessa