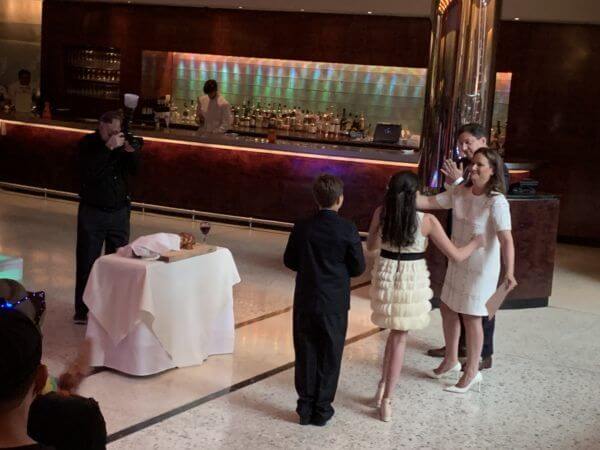 Brasserie 8.5 Bat Mitzvah
Isabelle and her wonderful family and friends celebrated her Bat Mitzvah last weekend at midtown Manhattan's Brasserie 81/2. Brasserie 8 ½ is a stylish French brasserie just steps from Fifth Avenue on 57th Street.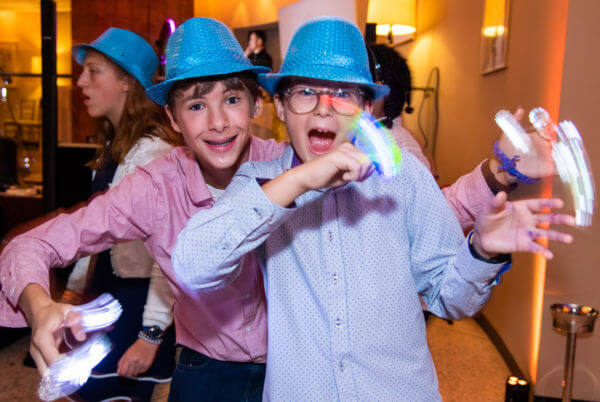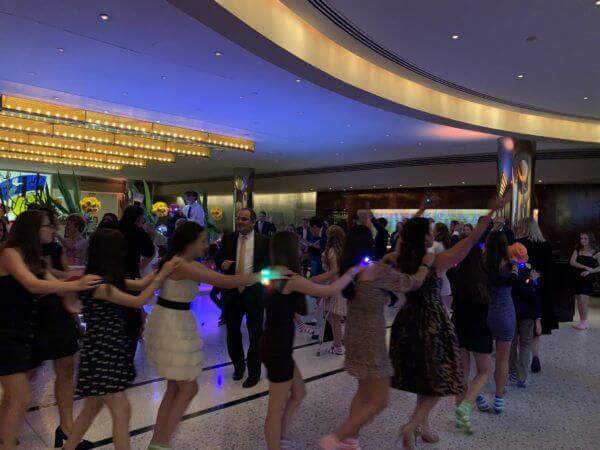 Isabelle and her family did not want crazy or over the top but did want to make sure that everyone had fun. We provided DJ(Dave Swirsky, Emcee (Alberto), Dancers (Sean & Michelle), Magician (Benjamin), Sports games, Photo Booth, Caricaturist, Montage and lighting! We got back this email soon after from Isabelle's Mom Rachel…
From: Rachel
Date: Monday, September 23, 2019 at 1:18 PM
To: "Admin (Expressway Music)", David Swirsky
Cc: Aaron
Subject: Thank you!
David and Charissa,

Thank you so much for helping us make Isabelle's Bat Mitzvah a truly joyous event! Everyone (and I mean everyone) had a great time. The music was terrific and captured the energy in the room, your emcee Alberto was great and a pleasure to work with, the dancers were fabulous and Charissa, your help putting it all together was amazing! We also had tons of people raving about the magician – he really blew people away. The caricature artist was also a big hit! And grown ups and kids alike were lining up for the photo booth. Your Photographer Russ was a true professional and had a wonderful personality to work with – I cannot wait to see the photos!

Truly, thank you for helping us put this all together. Your experience and expertise were invaluable! We don't have a date yet for our son Matthew's Bar Mitzvah, but you will be my first call when we do!

Thanks again!
Rachel
Cocktail Hour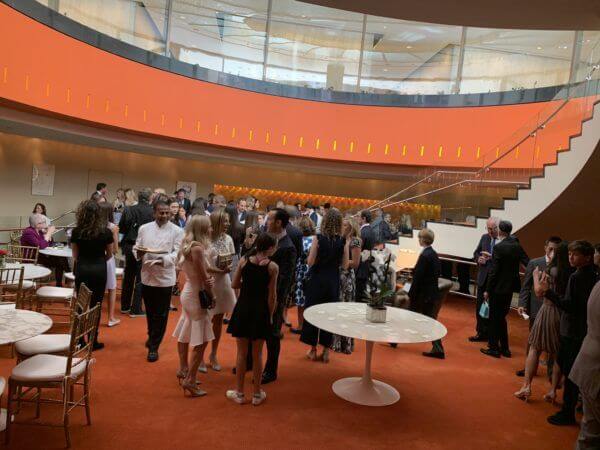 Brasserie has a very unique Cocktail Hour Space. From the front entrance you come down a flight of stairs that leads you into this plush, art deco, hip space. On the main level we set up our photo booth, caricaturist, sports games. DJ Dave was located on the restaurant level but had a Bose speaker set up to play music during cocktail hour. During this hour Alberto(Emcee) and our Dancers mingled with the kids and we had all our games open for the kids to enjoy while the adults were enjoying the delicious appetizers and catching up with each other. All the while our Magician Benjamin was wowing guests with his slight of hand strolling magic and mentalism.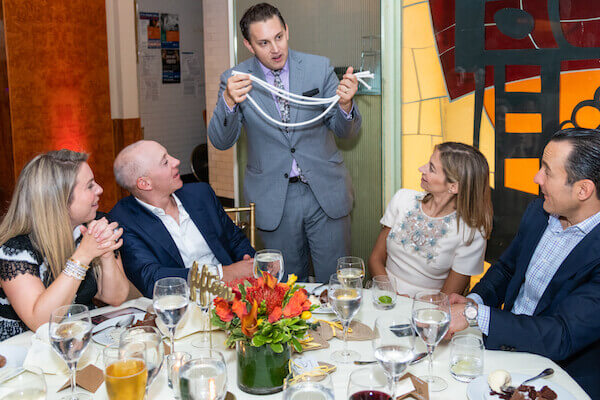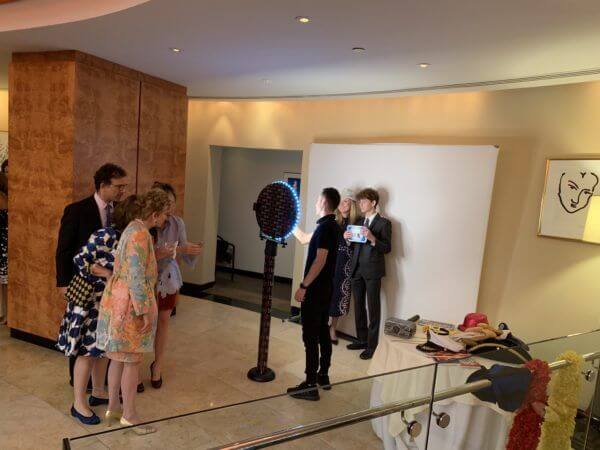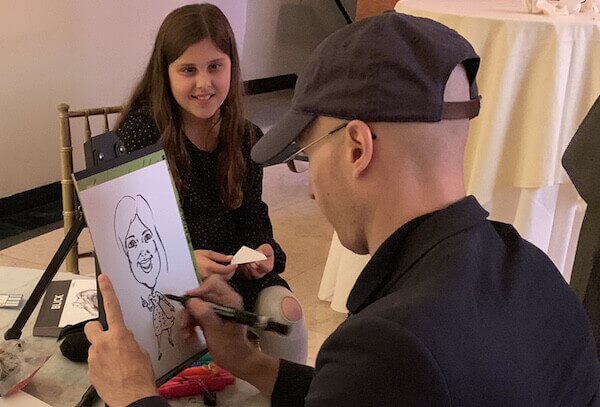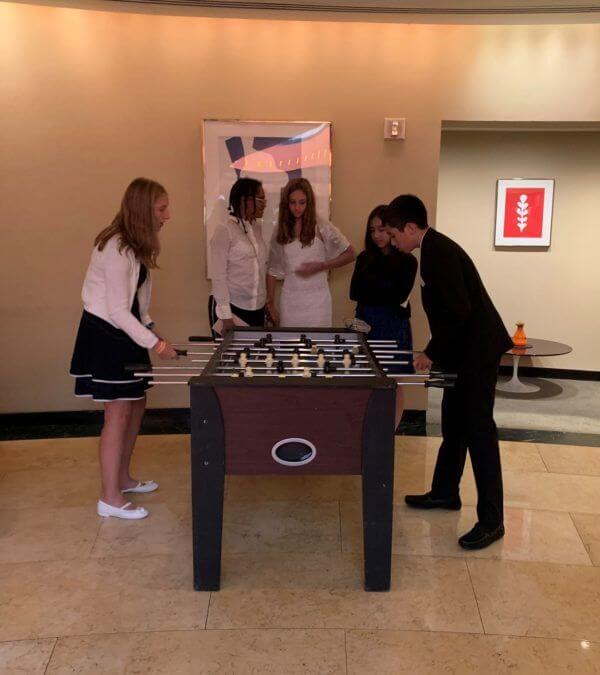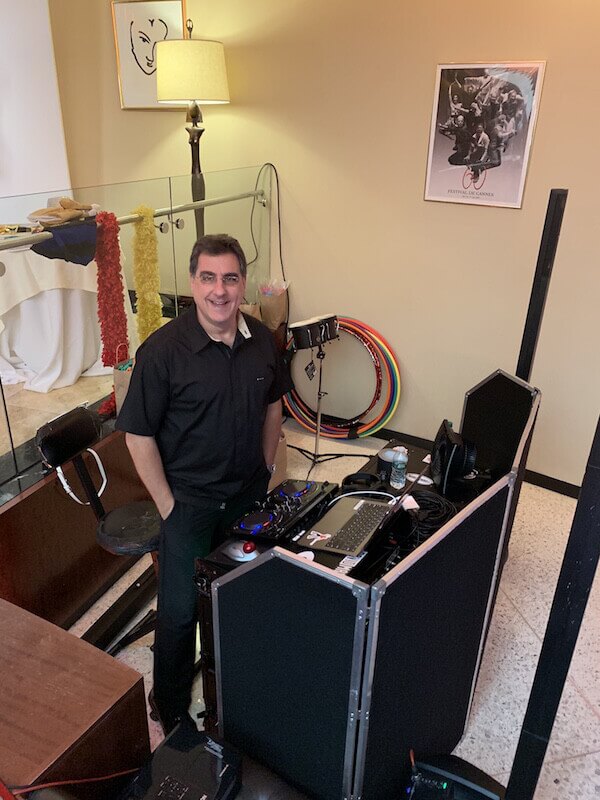 Dancing, Trivia, Contests
After cocktail hour all 150 guests came down to the lower restaurant level for the Motzi, Hora, Dinner, games and dancing.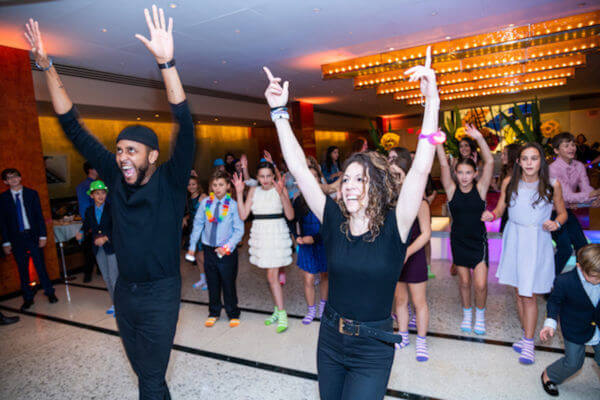 Guests LOVED our LED Light up stage!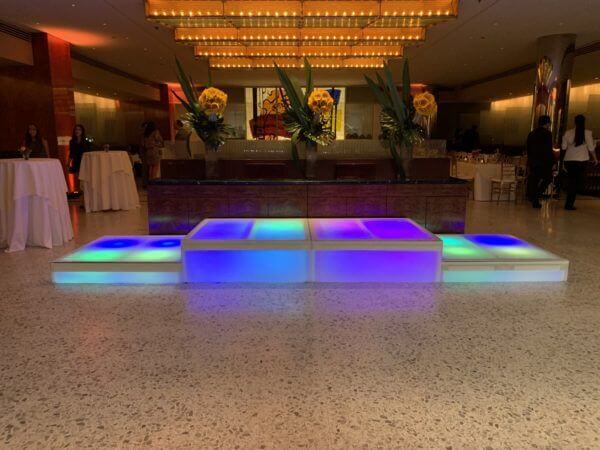 The kids LOVED the Hula Hoop games and contest and "hot potato" game. Both the kids and adults got into the trivia questions MC Alberto was asking big time. Alberto and the dancers (Sean and Michelle) handed out prizes to the game winners and trivia winners all night and also to kids who participated in the various games and contests.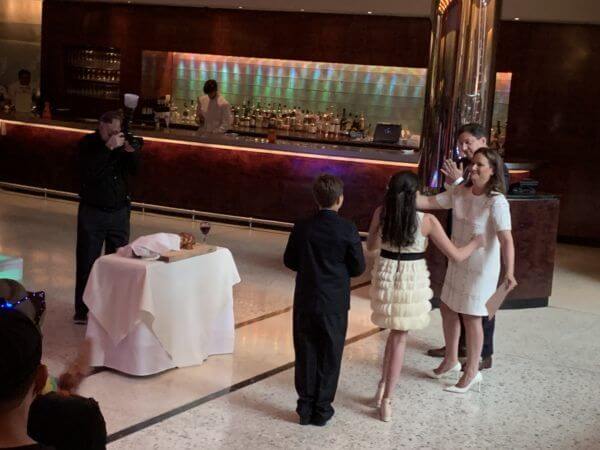 Thank you so much to Isabelle's folks Rachel and Aaron and also to Sarah and her staff at Brasserie 81/2 for always being so accommodating and pleasant to work with! And last but not least Congratulations Isabelle!!!!!!