New York Wedding DJ Services
Professional Wedding Disc Jockey Services and More Since 1992. "Experience Matters."
<!
If you want your guests to dance and sing along while dancing
Then we highly recommend hiring one of our experienced DJ's!!!!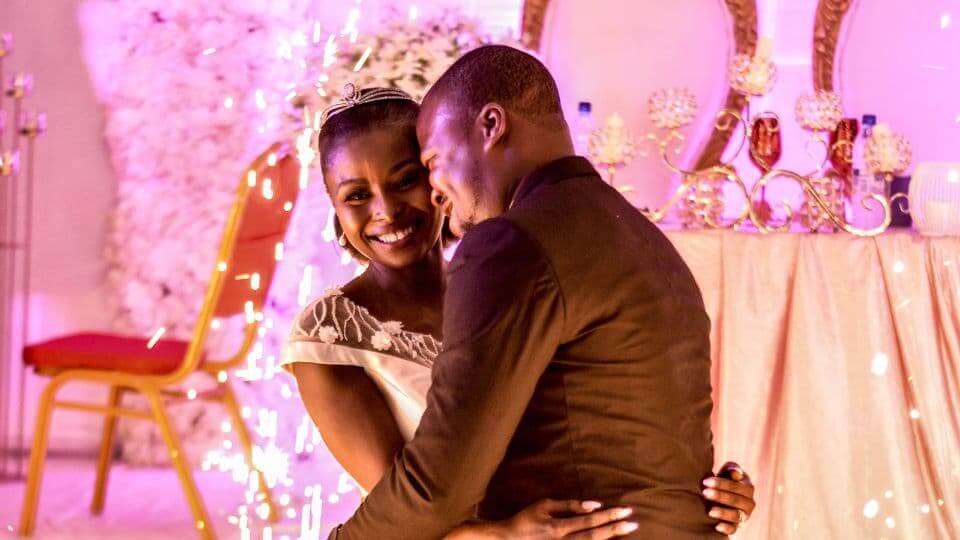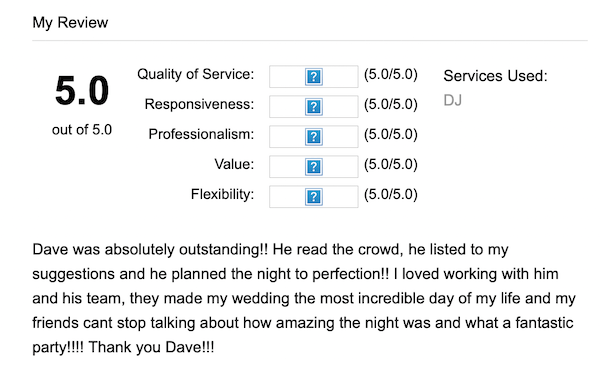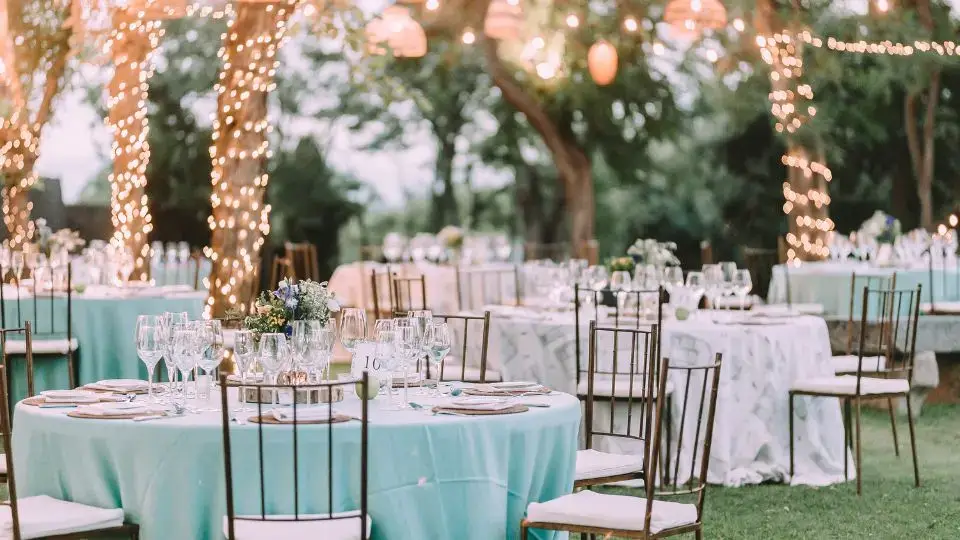 My Daughters Wedding
Expressway Music DJ 'ed my daughters wedding in NYC in October.  It was a perfect celebration.  My daughter and her husband immediately clicked with the DJ and felt that he had a great connection into what they wanted. The DJ seemed to have a genuine love of music and a vast catalog in his head. As the evening unfolded the music was paced well and before we knew it everyone was dancing, even my 90 year old dad was on the dance floor.  It was a perfect evening with all the right music.  The price was reasonable and nothing was cut short.  I highly recommend Expressway Music for any celebration.
Meet the Owner, DJ Dave Swirsky
2020 and much of 2021-22 were years most of us would like to forget. This pandemic hit everyone in one way or another. Many lost their lives and others got very ill only to get "better" with long term side effects. Things in 2021 were heading in a good direction with New York City and life in general opening back up again fully until the omnicron variant appeared and was a big set back. Let's make 2023 and beyond the beginning of the "Roaring 20's" 21st century style!! We are up to the task!!! My event management company, Expressway Music, is also back stronger than ever and our NYC dj roster better than it has ever been. In addition to our great dj's we have added top NYC Musicians for your ceremony and or/cocktail hour. We are also offering brand new state of the art "blingy" interactive Mirror photo booths!!! We of course always have been the go to company for Karaoke dj parties and Karaoke Rentals of all kinds. We also have various lighting packages that could be a perfect fit for your party or event! So if you are ready..so are we…let's celebrate life and all the good things life has to offer! Feel free to contact me anytime to discuss your event 212-953-9367 / 914-370-2333 or [email protected] Thank you!!!
Wedding Packages/Options
Option 1 (Reception only-4 hours)
Experienced DJ who will also MC announcements and introductions. Our dj will also bring full dj set up to dj reception only. includes wireless decor uplighting.
Option 2 (Wedding ceremony, Cocktail hour, reception-up to 6 hours) 
Our Experienced DJ will dj the Ceremony including guest arrival, Processional and recessional and provide the officiant with a microphone and stand. For cocktail hour they will either connect a custom spotify playlist into existing venue sound system or into a speaker we provide. Our dj will then DJ and mc the reception. Includes wireless decor uplighting.
Option 3 You can customise!
you can have one of live classical ensembles for your ceremony and Jazz for your cocktail hour and our DJ For your reception…or any one of many different combinations that serve you best!  In addition to our experienced DJ's we offer all types of live music, Photo booths, A/V equipment and even reasonably priced quality photography.  Contact Owner/DJ Dave Swirsky to discuss!!!! 
CONTACT US!
[email protected]
Wanna add a Photo booth? Live Musician?
Wedding Venues whom refer our DJ's (Partial List)
Harold Pratt House New York City
"They always end the night with the guests wanting the party to continue"
Buttermilk Falls Milton NY
"It would indeed be my pleasure to recommend Expressway Music, and David as a DJ specifically."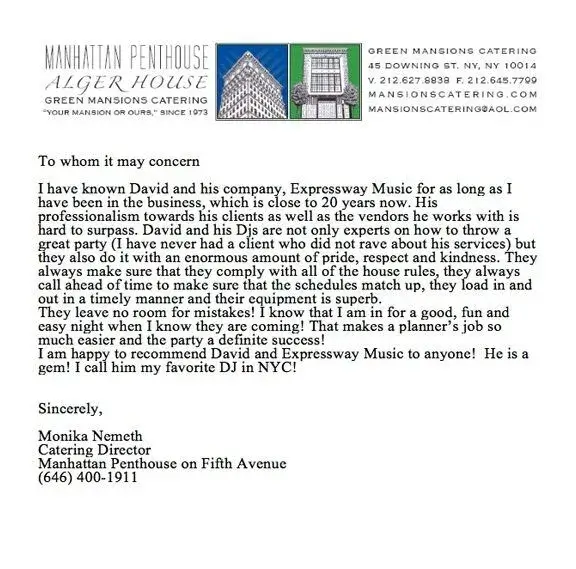 "For over a decade any event I have helped plan, I have always recommended David Swirsky's Company Expressway Music."
Milbrook Country Club Greenwich CT
"Most of all, our members were ecstatic, and they stayed on the dancefloor ALL-NIGHT!