New York City Bat Mitzvah
Bat Mitzvah Service
I was very confident going in that Aliza's Bat Mitzvah this past Saturday Night at the Manhattan Penthouse was going to be extra Special. Aliza and her family have a natural way of making everyone (from Vendors to Guests) feel welcome and included.  The service was also held at the MP and here is a snapshot of towards the end of the service.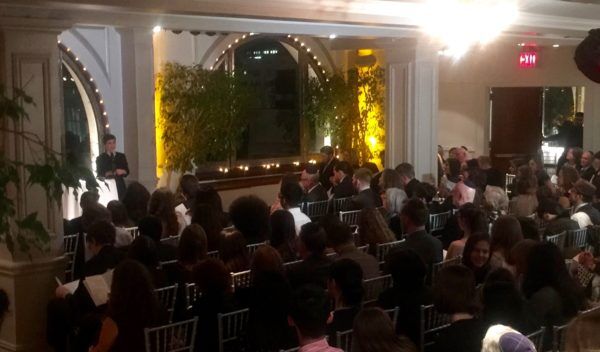 Cocktail Hour
We provided an Ipad Playlist that hooked into the venue's system during cocktail hour. I made the list of great songs from the 60's through the 90's as requested and while Adults were enjoying everything in the front room the Kids came into the main room for a little Karaoke with me (DJ) and our Emcee Alberto.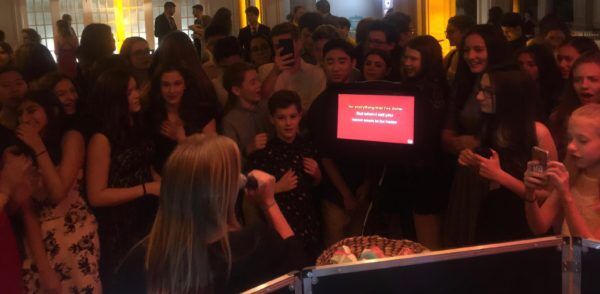 Introduction of the Bat Mitzvah Girl
Aliza wanted to be introduced at the end of cocktail hour to her friends only. Here it is with our DJ Alberto making the announcement.
Karaoke
Our clients almost always have us bring Karaoke to their kids Bar/Bat Mitzvah but i have to say this group of children could not have been more into music and singing and dancing. At the end of the party there were still over 20 song slips left! * Please note if you are worried that karaoke will "take over" your child's party not to worry. I don't ever put on a karaoke song if it's going to disrupt the dancing on the dance floor. On this party, because the Karaoke was in such demand with the kids, i was going back and forth between singing and dancing and it was seamless for over 3 in a half hours!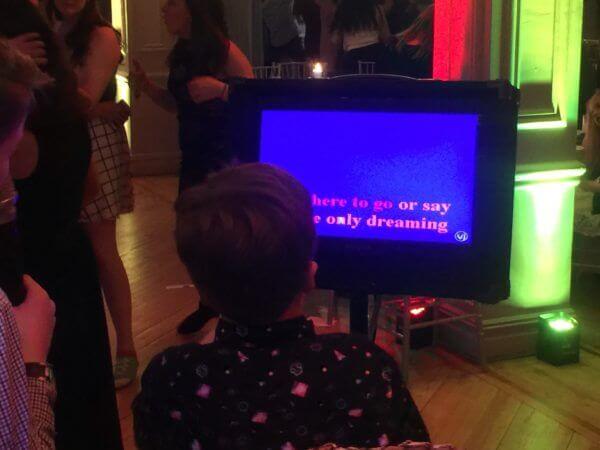 Dancing
If you think there was a lot of singing you would be right but it didn't come close to the amount of Dancing Aliza and her friends did(and the adults!!!)
In Addition to being a Busy NYC Emcee(and DJ) Alberto is also an active Dancer who performs at Lincoln Center almost every night. In the video below you will see that one of Aliza's friends didn't need Alberto's help leading this particular dance!!!! (JuJu on that beat)
PHOTO BOOTH
Our Expressway Music Photo Booth was once again a huge hit. Our Photo techs are easy going and great with guests and we bring fun props for guests to dress up in. Our Customized strips come in either Color or Black & White. Here are a few photos of guests having a blast with our booth!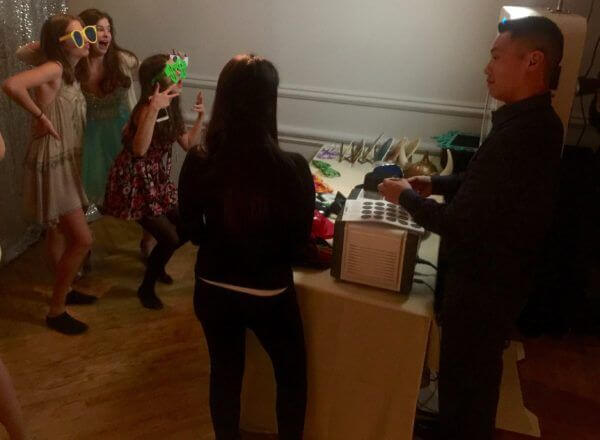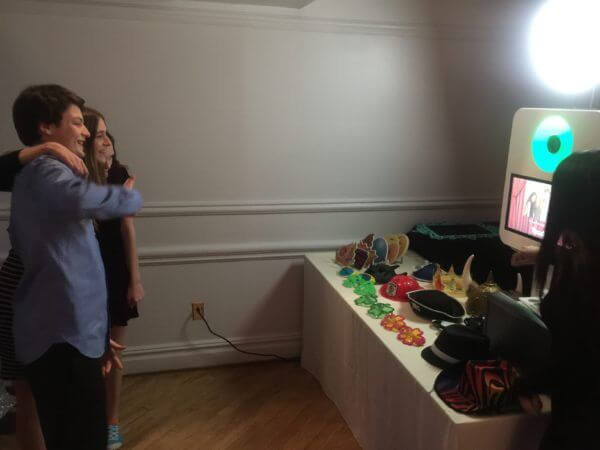 Projector and Screen for Montage
One of Aliza's friends did a great job making her Montage. We brought along our Projector and Screen to play it.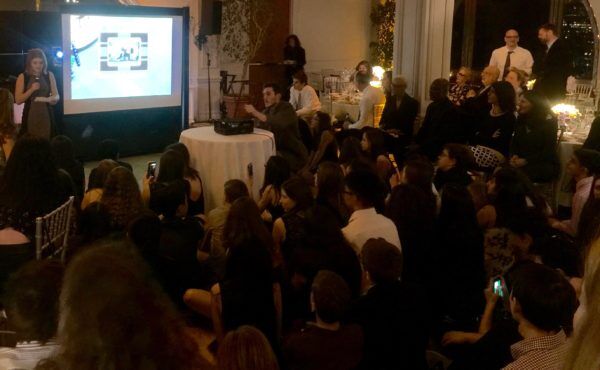 RAFFLE
Quite often our Emcee and/or Dancers will hand out raffle tickets to kids every time they participate in a game, or are dancing or answer a trivia question correctly. This is done often throughout the party so kids are always interacting. Towards the end of the party our emcee will tell kids to collect their tickets. Our emcee (or the Bar/Bat mitzvah girl or boy) will call out raffle numbers and whomever wins gets prizes like gift cards, ear buds, etc. Here is a photo of Emcee Alberto conducting the raffle.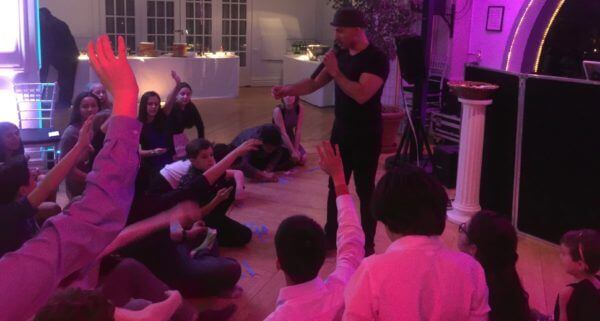 DJ Dave and Emcee Alberto
We have worked together often and have a great chemistry. We compliment each others strengths and weaknesses very well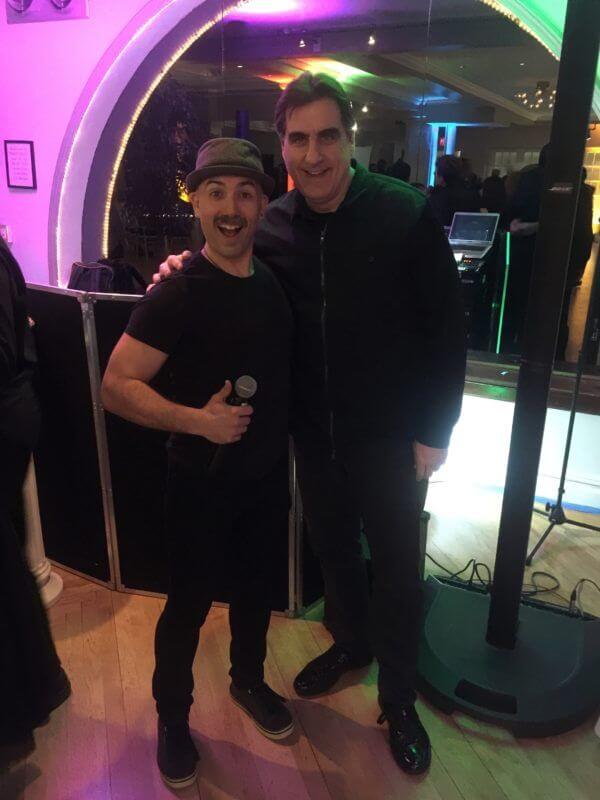 THANK YOU FROM MOM
From: Hillary
Sent: Tuesday, February 7, 2017 5:00 PM
Subject: Thank you! 
Thanks for everything, Charissa. Aliza, friends, and family all had a fabulous time. The music, photos, dancing, karaoke, montage were all terrific. Alberto got rave reviews, and you and Dave were amazing from start to finish. We will be recommending you guys to all our friends. Thanks for all of your patience, attention to detail, and professionalism.

Hilary
Licensed Clinical Psychologist
 Central Park West
New York, NY 10023
Thank you so much to Aliza's parents Tony and Hilary for having us provide the entertainment for this amazing Bat Mitzvah.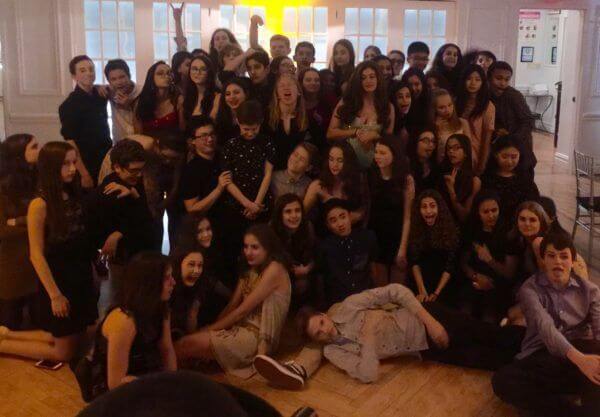 Related Links
New York City Loft Bat Mitzvah