NYC Penthouse Bar Mitzvah with DJ and Emcee
The Majority of our Bar/Bat Mitzvah clients tell us they want a fun, lively party that is Not over the top or too loud and Kenny's Bar Mitzvah was exactly that! Our Top DJ/MC team of DJ Dave Swirsky and Emcee Alberto created a fun, safe environment where the kids could be themselves without being pressured or forced to do anything they didn't want to do. In this video, the girls were dancing while the boys were playing our Sports games. Later on, the boys joined the girls on the dance floor(as did the adults)
Clients also come to us because they can get all their entertainment needs from one source(us) Which means they don't have to have 5 different plans and 5 different invoices from 5 different companies. Kenny's folks got everything from us including DJ, MC, Montage and Screen to show it on, and Sports games.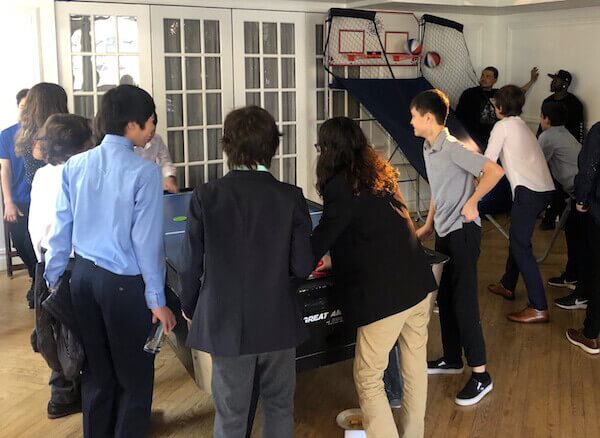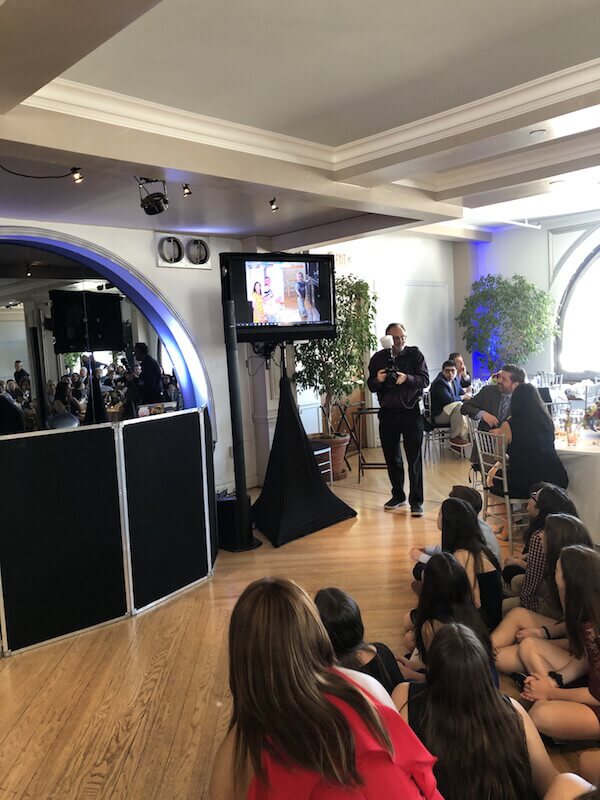 MC Alberto played a lot of games with the kids including Coke and Pepsi as seen in the video below!
DJ Dave is an expert at getting both Kids and Adults to dance together. DJ Dave has many years of experience at DJ'ing high-energy NYC events and this Bar Mitzvah was no exception.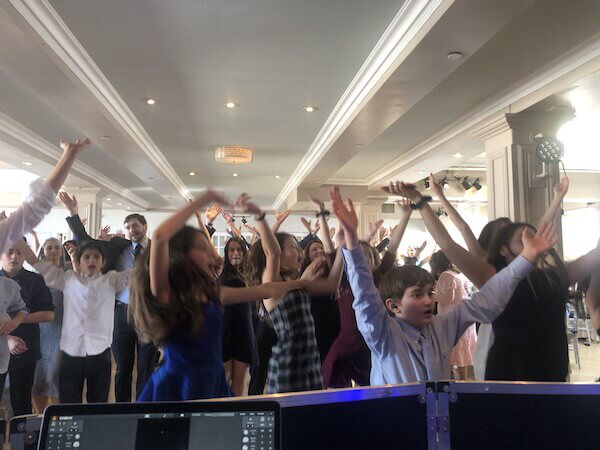 Expressway Music offers some of the best DJ/Emcee combinations available in NYC. DJ Dave and MC Alberto often work together which makes for very satisfied clients!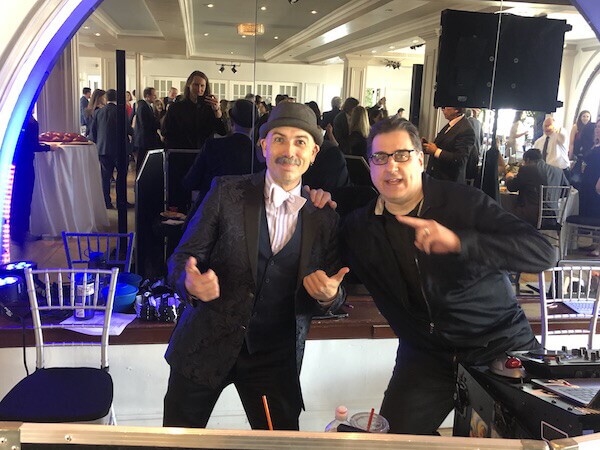 YELP Review
4/9/2019 5 Star YELP Review
DJ David and MC Alberto provided the music and entertainment at my son's bar mitzvah this past weekend. We had a blast and so did all of our guests. They kept everyone happy on the dance floor ranging from the kids to the grandparents and everyone in between. They read the crowd really well. I spoke with DJ David, the owner, before the event. He asked just the right questions to understand what sort of party we wanted and made specific suggestions to make that happen. He even recommended against an add-on item that would have earned his company more money because it didn't match the type of party we were looking for. The communication with the team was seamless and always pleasant and professional. We could not have been happier with Expressway Music.
Related Links: 5th Ave Mitzvah