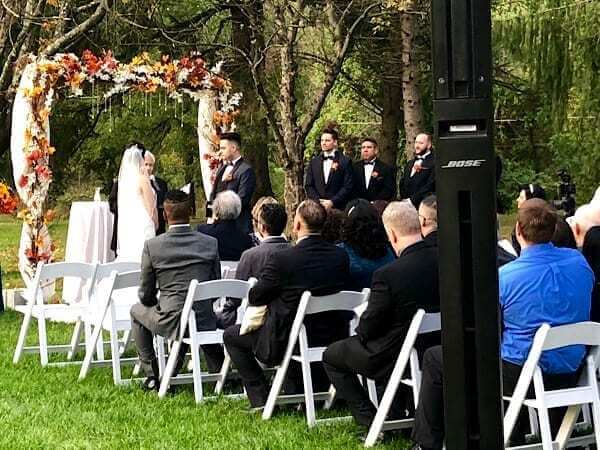 Perona Farms Wedding With DJ Dave
Alex and Jess were married last weekend at New Jersey wedding and event venue Perona Farms and our DJ Dave provided the music for the ceremony, cocktail hour, and Reception. This was a memorable wedding as you could tell every guest there was so happy to celebrate with them. The ceremony took play across the street from the venue in their Orchard outdoors. It was elegant and beautiful.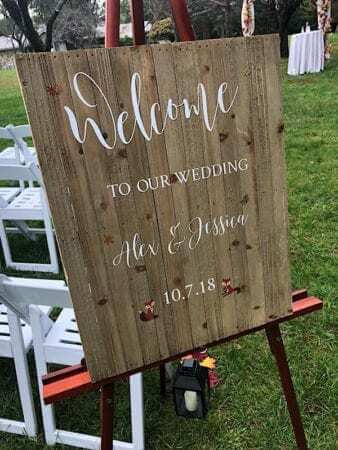 DJ Dave took this photo from his DJ station. It was across the street from the Venue and it was more like being in a European countryside and not Northern NJ!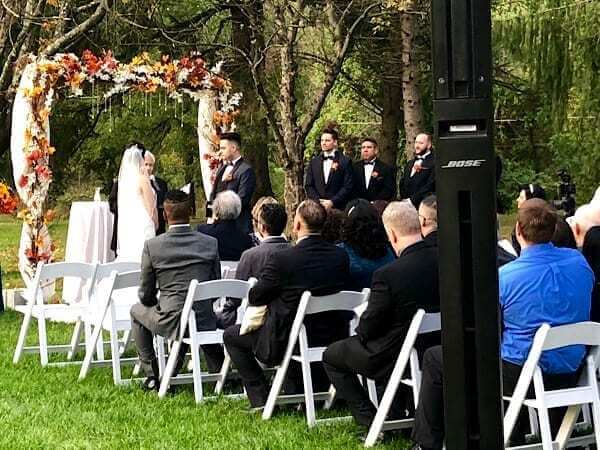 When the ceremony was over guests walked across the street to cocktail hour and a huge buffet of cocktail food. DJ Dave provided a custom spotify list of music that played thru his Bose speaker. After the cocktail hour everyone came in to the main space for the reception that really was a 4 hour non stop dance party. All ages danced to many styles of music that dj Dave seamlessly put together.
(Look at how happy Jess (the Bride) is and how happy the guests are for her during the Tarantella dance below:)
Soon after the Best Man gave an incredible toast (thoughtful and funny) he danced a little with the Groom!!!! It was a GREAT moment!
DJ Dave played "Wishin and Hopin" by Dusty Springfield while Jess the Bride threw the Bouquet.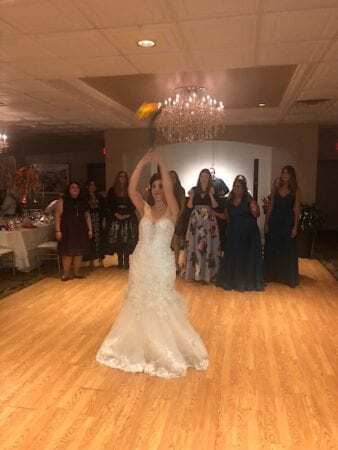 Letter from Happy Bride!
We got this LOVELY Facebook message from Jessica yesterday…
Thank you Dave!!! You were amazing!! The way you were able to incorporate everything and finding a happy balance for everyone to enjoy themselves was just perfection!! I enjoyed every moment. Didn't even eat that much because every minute was another song I needed to dance to!! LOL!! Everyone really enjoyed themselves!! You got everyone dancing and having fun and for that I couldn't be happier!! Don't you worry, your reviews will be on point!!
Thank you to Jessica's Mom Lina for recommending us and to Alex and Jessica for being the coolest, nicest couple and a shout out to Perona Farms for their extremely nice staff and great food!!!!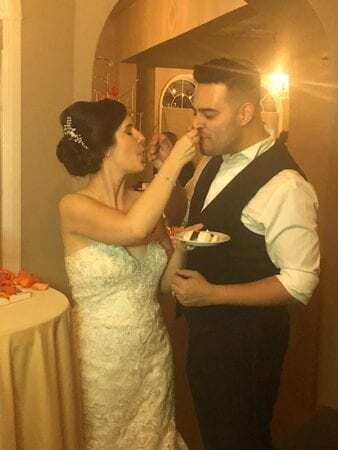 KNOT REVIEW BY BRIDE
(*)(*) (*) (*) (*)
We used Expressway Music owner/DJ Dave Swirsky to DJ our wedding ceremony and reception last week at Perona Farms in NJ and it was amazing!! Dave showed up to our venue 2 hours in advance of the start of our ceremony to set up which was a great comfort to us. My fiance and I spoke with DJ Dave in advance of the wedding and he REALLY listened to what we liked and did not like. Although we didn't have a lot of "must play songs" he played every single one of them. In addition, David did such a professional and expert job of combining the tastes of all of our guests and he somehow balanced English and Spanish music perfectly. Our guests, particularly myself, danced the entire night!! Everyone truly enjoyed themselves and commented afterward how much fun they had. DJ Dave is such a professional and kind guy! It was so clear that he had just as much as fun as we did and it showed!!
Related Wedding Links
Blue Hill at Stone Barns Wedding
Blooming Hill Farm Wedding
[wpgmza id="33″]