Mount Kisco Bar Mitzvah
Adam and his lovely family and friends celebrated his Bar Mitzvah last weekend at Temple Shaaray Tefila in Mt. Kisco NY. This was an authentic celebration as you will see in the following photos and videos. Friends and Family all participated from the start with Dancing and by playing games and activities with our incredible Emcee Alberto. Sometimes with Day parties or events there isn't the same amount of dancing as a night event however that wasn't the case here. The following video was taken before Noon! Young and old alike doing a conga line to The Bee Gee's "Jive Talkin"!!!!
Coke and Pepsi Game
This game has been around for years and years and still popular as ever at Bar/Bat Mitzvahs. Watch our Emcee Alberto explain the rules and then conduct the game. (notice how much fun the kids are having while the adults are eating in the back round)
Limbo
Alberto also conducted an extended Limbo contest because so many of the kids were so good at it!
Adam and his family and friends are as lovely a group as it gets. Here are some memorable shots.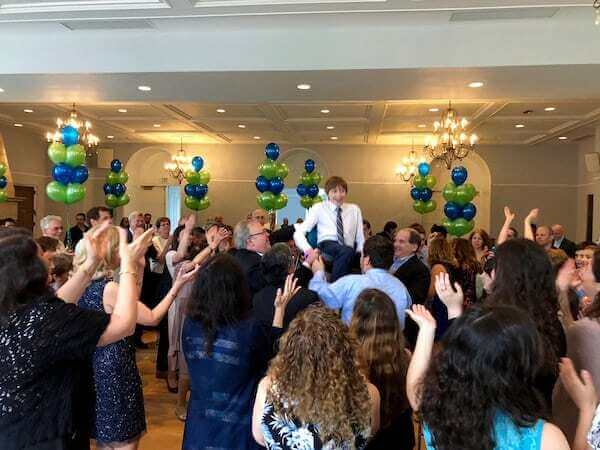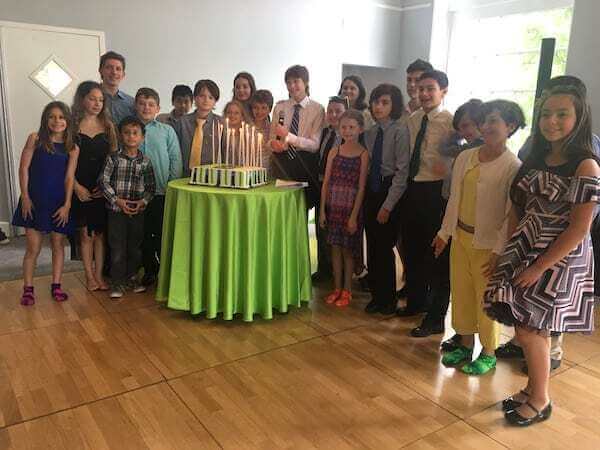 I was the DJ for the event (Dave Swirsky) and Alberto was Emcee. We had such a great time with the guests. It went by so quickly!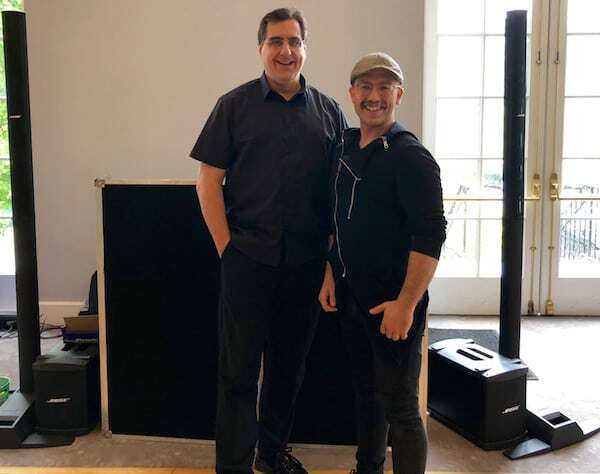 Montage/Projector/Screen
We provided the Projector and Screen to show the Montage. (We also produce many montages for clients)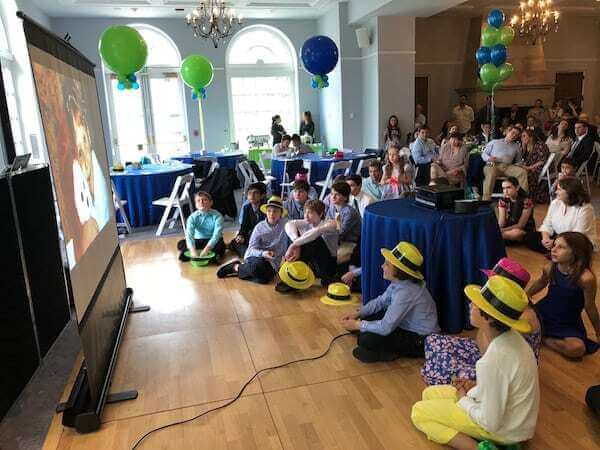 Sidenote…we dj'd Adam's sister(Samantha) Bat Mitzvah 10 years earlier at the Temple also!!!!
From: NeilandShari
Date: Sunday, May 20, 2018 at 10:11 AM
To: David Swirsky, DJ Alberto
Subject: Thank you
Hi everyone!  – amazing job yesterday!!!   When I get a chance to collect my thoughts (and catch my breath), I'm going to write an actual thank you note to let you know how terrific  you all were yesterday, and during this entire process.

Thanks you!

  Shari

YELP REVIEW
Dave DJ'd our daughter's Bat Mitzvah ten years ago, and we told him then that we'd be back in a decade for our son's Bar Mitzvah! And we were. And last week he – and terrific DJ Alberto – did it again. Just as in 2008, Expressway Music took the time to learn about our family and especially our child, and gave us exactly the party that we were so hoping for: upbeat from the first minute (notwithstanding the gray, rainy day outside); precisely tailored to our son, his friends and our adult guests (all of whom prefer things to be festive while, as the motto says, not too loud or over-the-top); full of games, dancing, laughter and great fun. Once again, Expressway Music helped to make this very meaningful milestone in our lives, that much more joyful. Special thanks to Charissa, who is endlessly patient, instantly responsive, and like Dave and Alberto, gave us a wonderful day with memories to last a lifetime…. including Grandma leading the conga line!
Related Links