Buttermilk Falls Wedding
This Buttermilk Falls wedding in Milton NY was fun by anyone standards. In fact, if you look up "fun" in the Dictionary it should describe this wedding with our DJ Dave Swirsky
Buttermilk Falls is one of the best run venues in the Northeast led by Sales and Catering Manager Michael Elbe. Michael and his staff are first rate as is the food and views (and other things).
When guests arrived DJ Dave played Pre Ceremony Music including beautiful Classical Music and then the Processional and Recessional Songs. It was a beautiful day with virtually no humidity and a lot of sunshine!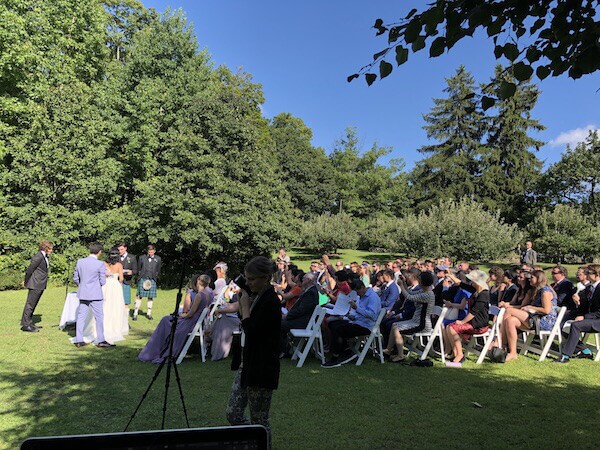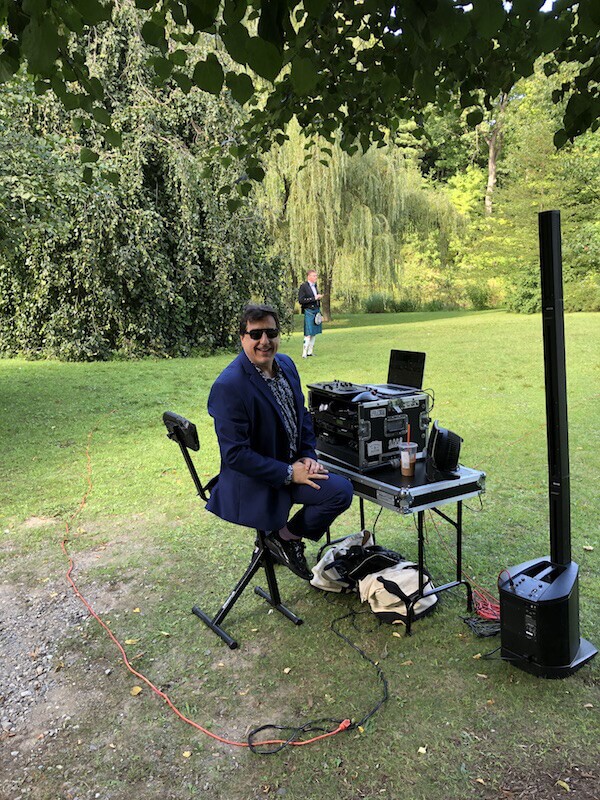 After the Bride & Groom exchanged vows guests went down by the water and enjoyed Cocktail hour with music provided by a custom Spotify list that DJ Dave made prior to their wedding. cocktail hour. After cocktail hour guests came into the Large tent for dinner and dancing. There was a lot of dancing as you can see in the next videos!
One of the guests was also a Scottish Line Dance Caller. All in All there were 5 Scottish dances played throughout the night and the guests did really well learning the dances for the first time!
DJ Dave remembered that some great bands came out of Scotland and to the guests delight played some of those bands songs like "Saturday Night" by the Bay City Rollers, "Love is all around" by Wet Wet Wet, "Don't you forget about me" by Simple Minds and this one by the Proclaimers!!!
After a few speeches/toasts and a ton of dancing it was time for the bride & groom to cut the wedding cake….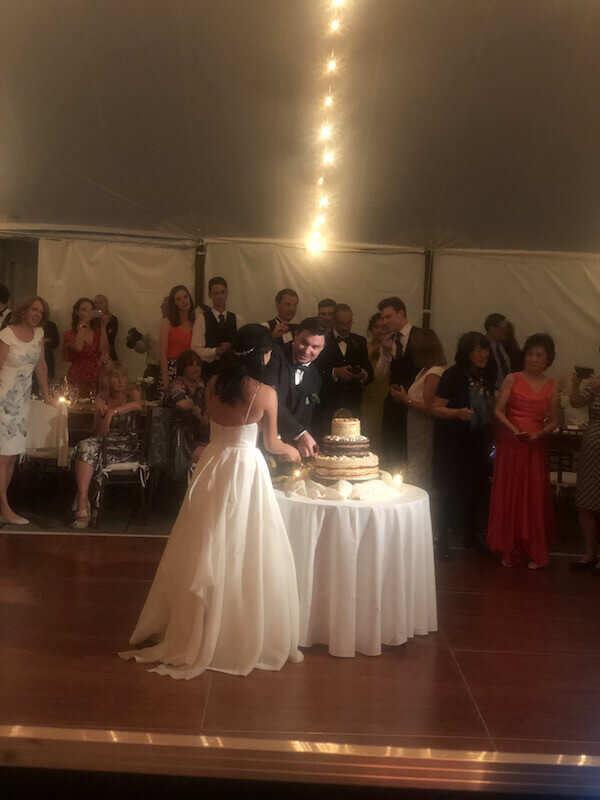 and then it was on to more dancing and dessert. Some of the artists DJ Dave played included
Frankie Valli and the Four Seasons
Lizzo
Guns N Roses
Fugees
Drake
Dua Lipa
Billy Idol
and much, much more!
Guests truly didn't want to leave the dance floor especially this little guy(the youngest guest there)
Here is what DJ Dave's DJ Set up looked like before guests came into the tent (the wireless decor uplighting is ours as well) DJ Dave predominantly uses Bose L1 speakers because they give off an ultra clear sound and are never a burden on the ears. They are also very pleasing on the eyes with their sleek art deco design that blend in perfectly in any setting (as you can see them on each side of DJ Dave below!)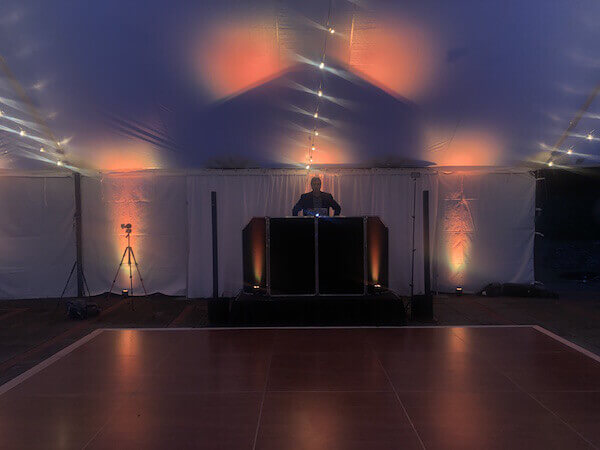 We want to give a HUGE thank you to Michael Elbe of Buttermilk Falls for always making vendors feel at home and feeding us their amazing food! Thank you also to the Bride & Groom and their amazing guests for producing an outstanding and memorable wedding! Expressway Music DJ's often at Buttermilk falls and have established a wonderful relationship with them!